Eugene Krupnov, CEO at Unclutter and nine other developers have united to present a collection of efficient tools for Mac users. Called the "Back On Track" collection, it includes 10 apps offered at deep discounts.
"The idea is to provide people with great tools to solve daily tasks and let them save money during the crisis," Krupnov told Apple World Today. "That's why we set no limitations: you can pick any app(s) individually for a very good price or get them all at maximum discount."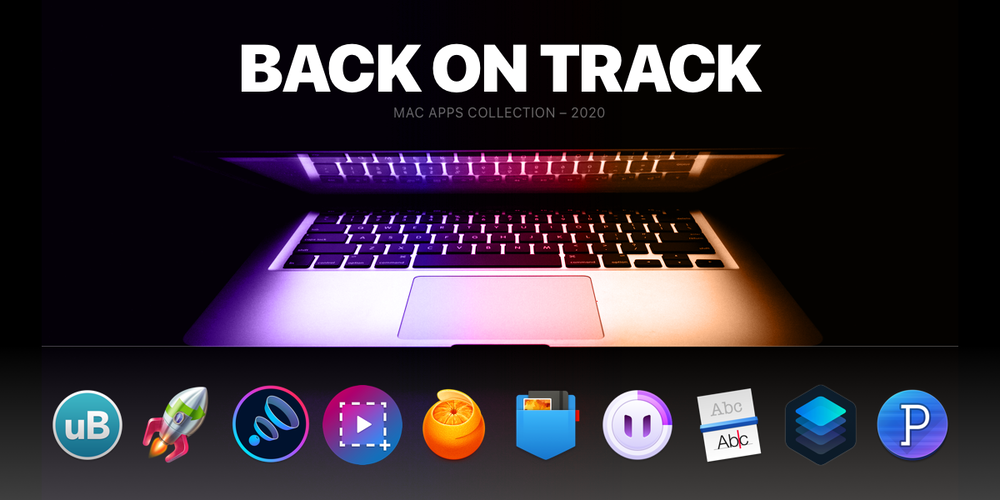 The offer will launch here tomorrow and last 2-3 weeks. The collection includes Boom 3D (a system-wide volume booster with 3D surround sound), Capto (a screen capture, recording, and video editing app), Klokki (a time-tracking app), Luminar 4 (a photo editor), Pagico 9 (for manning your tasks, files, notes, and projects), Prizmo 9 (a document scanning, OCR, andPDF export tool), Rocket Typist (a typing "booster"), Squash 2 (an image compressor), uBar 4 (a Dock replacer), and Unclutter (a files, notes, and clipboard manager).