Let the Apple Car rumors roll on. Apple has been granted a patent (number 202001719007) for an "active suspension system" for a vehicle.
Passenger vehicles include suspension systems, which control transmission of forces, such as from road disturbances, between a vehicle body and wheels of the vehicle. Traditional suspension systems are passive systems that include a spring-damper system of which the spring and the damper have fixed characteristics.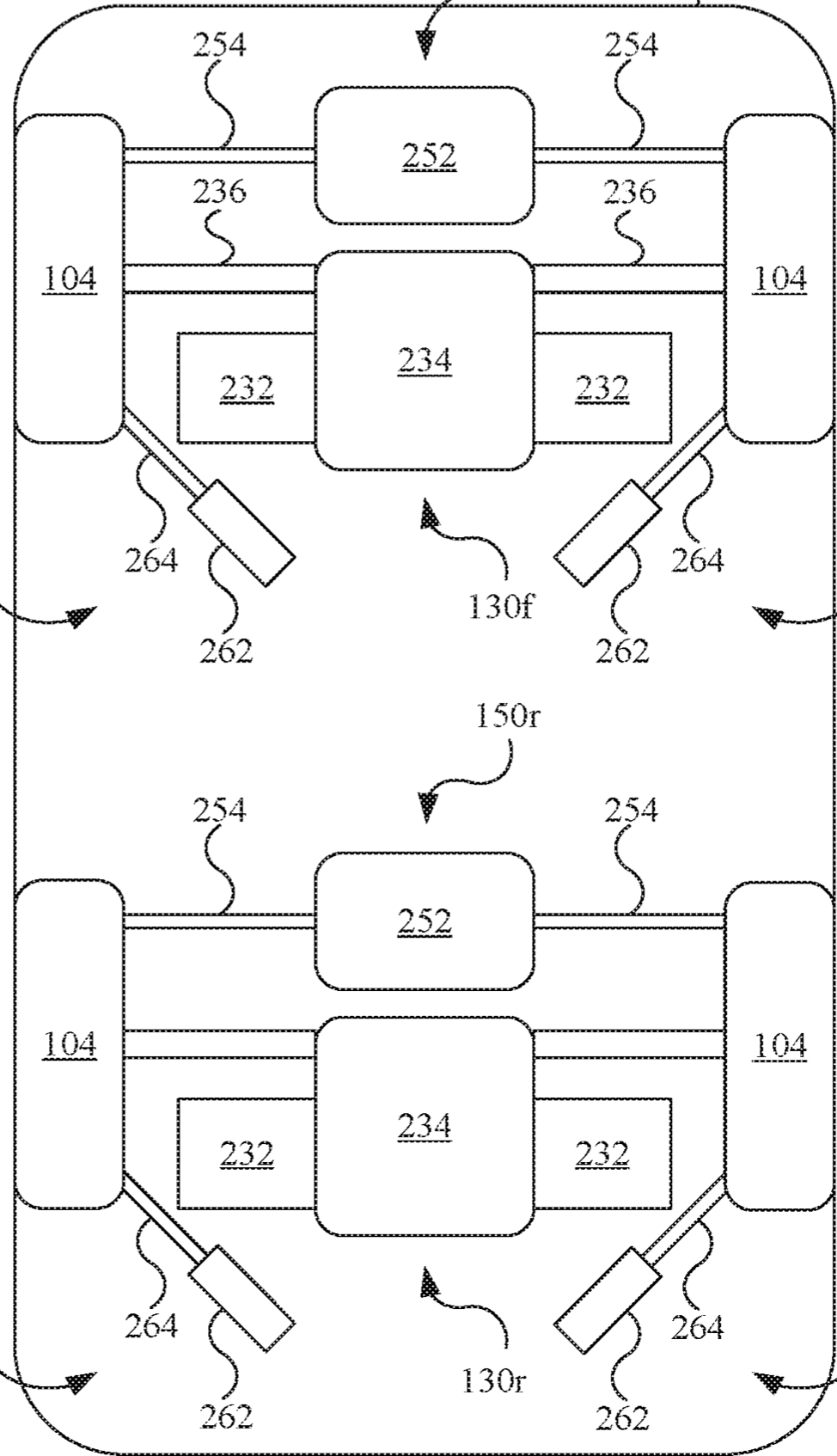 However, Apple says that such fixed characteristics, may not be suited for passenger comfort given varying road conditions and varying passenger preferences.
Newer suspension systems include active suspensions of which various characteristics may be controlled by the user (e.g., a driver of the vehicle) or automatically in response to various detected conditions. For example, air spring suspensions may allow the driver to select a desired vehicle height. Apparently, Apple thinks it can take such technology and improve on it.
Here's the summary of the invention: "A suspension system includes a top mount, a bottom mount, a rigid housing, an air spring, and a linear actuator. The air spring transfers force of a first load path between the top mount and the bottom mount. The air spring includes a pressurized cavity containing pressurized gas that transfers the force of the first load path. The linear actuator transfers force of a second load path between the top mount and the bottom mount in parallel to the first load path. The rigid housing defines at least part of the pressurized cavity and transfers the force of the second load path."