Reuters reports that startup founded by ex-Apple Inc engineer has come up with a system that would help engineers troubleshoot manufacturing problems remotely. This, of course, could be a lifesaver in situations just as the current COVID-19 pandemic.
California-based Instrumental Inc, co-founded by Anna-Katrina Shedletsky and Sam Weiss, has created a system that relies on outfitting manufacturing lines with cameras and then analyzing the images using artificial intelligence software. To spot a problem, an engineer needs to just log on to the software rather than board a plane.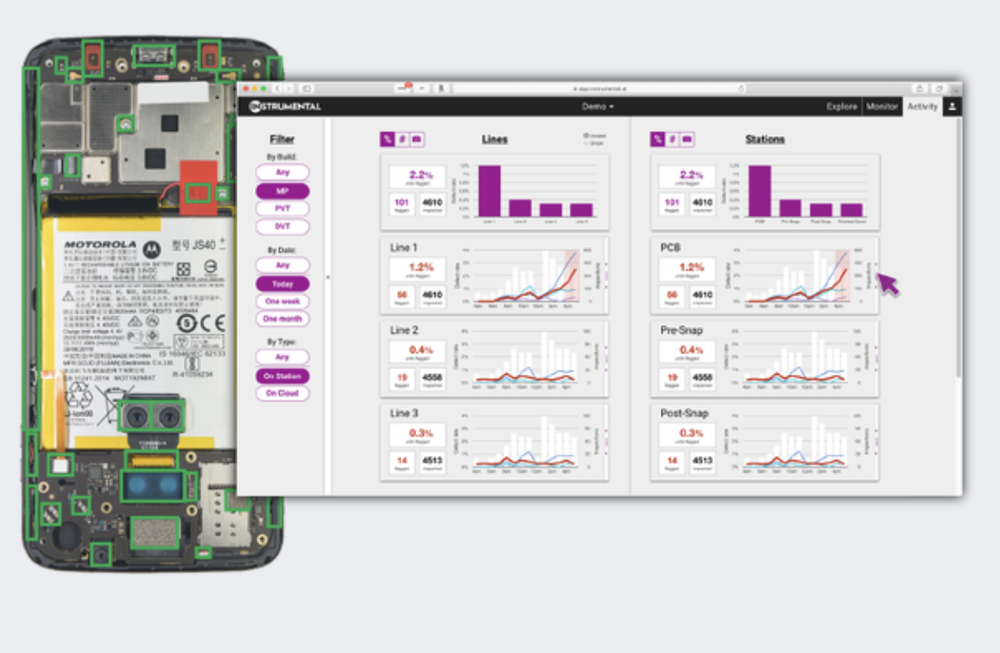 Here's how Instrumental Inc. describes itself in its LinkedIn overview: Manufacturing makes up half of the world's GDP. 20% of every dollar spent is wasted on things like scrap, rework, product returns, mistakes, experiments, and underutilized human resources – because, simply: it's too hard to solve problems in manufacturing.
Instrumental is a Manufacturing Optimization System, designed for rapid adoption by engineering and operations teams to provide tangible improvements to yield, uptime, throughput, efficiency, time to market, and end user delight. Our technology digitizes and aggregates product data, processing it with smart algorithms. We present engineers and operations teams with actionable information that enables them to optimize their product and process.
Our customers are brands and manufacturers of discrete products where quality matters, across the electronics, vehicle, and medical device industries. Visit our website to see case studies of how our customers enjoy faster product maturity, smoother ramps, higher yields, and less waste.