I find this a bit hard to believe, but Microsoft has placed first in RESCUECOM's computer reliability report, followed by Lenovo in second place and Apple in third.
Despite persistent Windows issues requiring virus removal, "Microsoft continues to produce hardware with good performance and great computer reliability," according to the computer repair and security company, which gives Microsoft an "A+" score.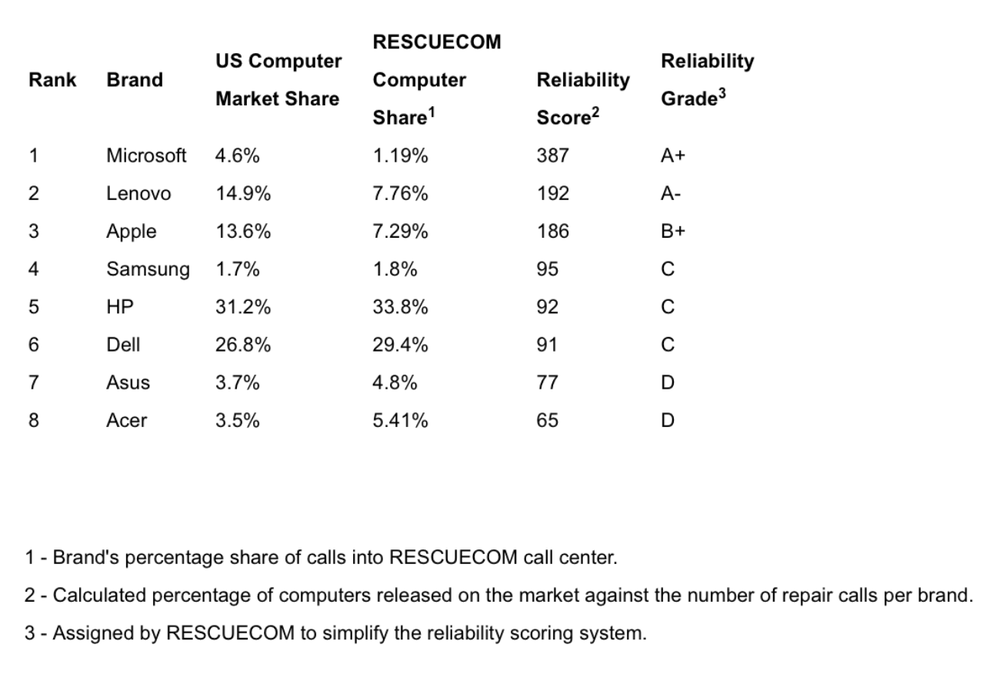 Lenovo gets an "A-" for its "highly reliable" and "affordable" computers. Apple gets a "B+," which is at least better than the "C" it received last year.
"Apple computers are expensive, but diehard Mac fans are willing to pay for the aesthetics, the unique user interface, and the computer reliability to keep future Apple computer repair costs low," says RESCUECOM. "Between Apple's sleek design and high computer reliability, even PC users may be tempted to switch to an iMac or MacBook."