YouTube is huge, with billions of views each and every day. You can promote your business or yourself on YouTube, but you need to know the secrets of how to attract an audience. The Complete Content Creator Bundle (US$39.99) is jam-packed with 50 hours of training from top YouTube influencers like Benjamin Wilson, Chris Haroun, and Bryan Guerra. Learn from the best in the business!
Here are the courses you'll get with this power bundle!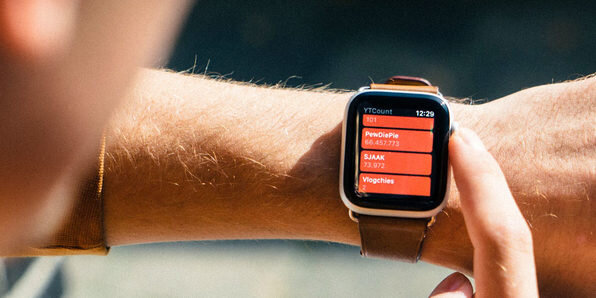 YouTube Secrets 2020: Build a 7-Figure Funnel with YouTube
Almost 5 billion videos are watched on YouTube every single day by over 30 million visitors. Just imagine if you use this platform to market your brand. Marketing isn't simple so by following this step-by-step course, you'll be able to gain subscribers and significantly increase your business revenue. This course will help you tell your brand's story with a compelling and professional profile and reach thousands of new subscribers while building strong and trustworthy relationships. By the end of this class, you'll be able to expand your brand's reach and convert viewership into sales.
---
Dynamic Linking Master Class: Premiere Pro & After Effects
Dynamic Linking is the ability to use Adobe Premiere Pro and After Effects seamlessly to communicate with each other. In this course, you will be able to use the two applications to share media, create real-time previews, and avoid rending multiple times! This 3-hour course will teach you the basics of dynamic linking, adding title sequences, add motion tracked text, animate graphics, and so much more. With the right mindset, understanding, and application, you will instantly begin learning how to edit using Dynamic Linking.
---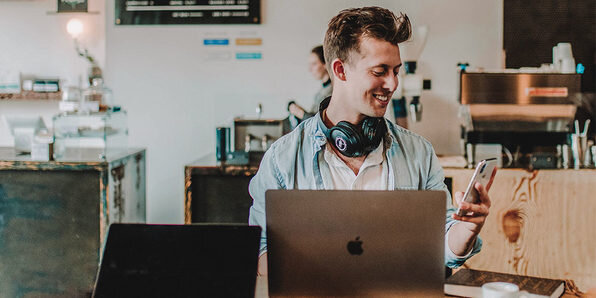 YouTube Marketing for Creative Entrepreneurs
Over the last 5 years, instructor Jerry Banfield has tried hundreds of experiments on YouTube earning him millions of views and over 290,000 subscribers. In this course, you'll learn the principles and strategies he actually used for this to happen. It will go over the best software up to getting more views and monetizing that viewership. If you have your own YouTube channel or are thinking about making one and want to build your views, subscribers, and earnings from YouTube, this is the course for you.
---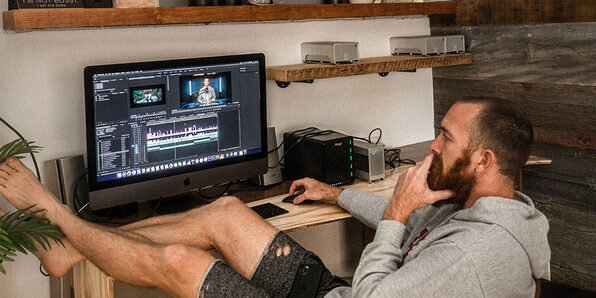 The Complete Final Cut Pro X Course: Beginner to Intermediate
Final Cut Pro X is a revolutionary app for creating, editing, and producing the highest-quality videos for reports, presentations, film-making, and more. But great things don't always come easy. Do they? In this course, you will not only learn the full ins and outs of this video editing software but also by the end of it, you will have advance knowledge on keyframe animation, color correction & grading, speed manipulation & ramping, transitions, advance use of effects, and also how to export videos for specific platforms such as YouTube, Instagram & Twitter. This course will start off with the very basics while you work your way through to the most advance of video editing tactics available to you within Final Cut Pro X!
---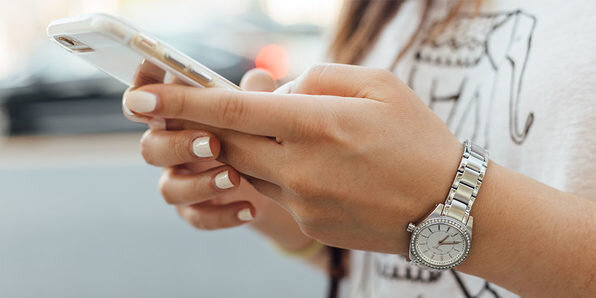 The Complete YouTube Course by Successful YouTubers with 100 million+ Views
Have you ever thought about how your favorite YouTubers got to where they are now? Do you think they're all just lucky and boom! They have highly-viewed channels. Well, that's not how it works.
Welcome to the Complete YouTube Course which will teach you everything you need to know to be successful on YouTube from scratch, for personal or for business use, with more than 200 lectures and a 400+ page book/exercise guide as well. All the tools you need to create incredible YouTube videos from scratch are included in this course and the entire course is based on real-life practical knowledge & experience and not based on theory. Grab this course and take your career, business, or personal life to the next level!
---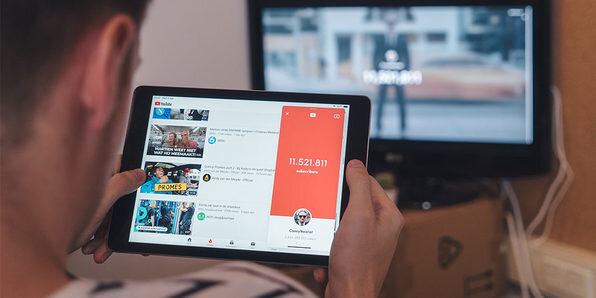 Complete YouTube Mastermind: How to Grow a Channel & Audience
Have you ever thought you might want to get started on YouTube, but didn't really know how? This course will take you through everything you need to know about starting, growing, and perfecting your YouTube Channel. You'll learn how to connect with and grow your audience. You'll also get a walkthrough of how to record and edit YouTube content. Enroll today and your Silver Play Button awaits.
---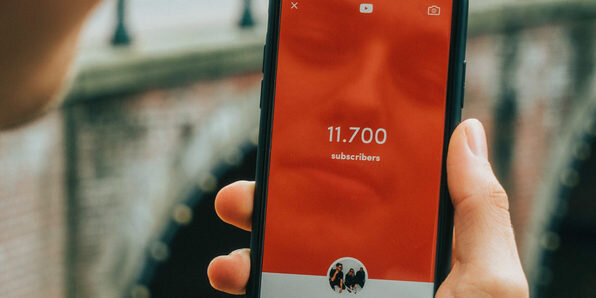 YouTube Growth Tips: Start to Scale
YouTube is the second biggest search engine in the world and now the second biggest website in the world, behind only Google. No matter your goals (personal or professional), if you're not leveraging the power of that to your advantage, you're leaving a lot on the table. This course will teach you different tactics and strategies the top YouTubers use to rank videos on the platform and grow their brand. With 17 lectures, you'll understand the ins and outs of the YouTube algorithm, build a business and funnel traffic, and turn your channel into a full-time income. The opportunities are endless!
---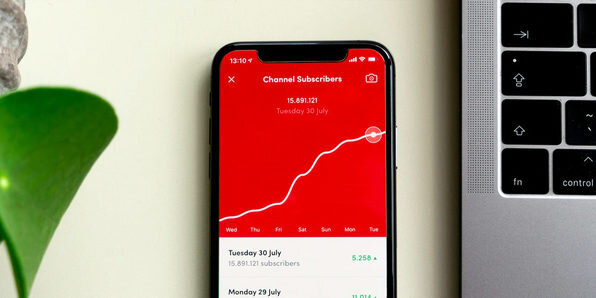 Rank Your Youtube Videos Higher in Search Using Tubebuddy
Want more people to see your YouTube videos? Who doesn't? You put all this time into creating videos for your channel, so it's frustrating to see so little views when you know very well how many videos per day are watched on YouTube. Second to having good video content for successfully growing your channel is understanding YouTube SEO and how to properly optimize your YouTube videos for search. That's what this course is all about. You'll learn the exact YouTube SEO strategy to optimize every single one of your videos. You'll be using Tubebuddy to implement them effectively.
---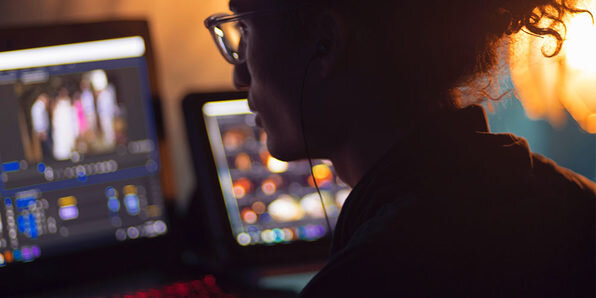 The Complete Camtasia Course for Content Creators: Start Now
Camtasia is a non-intimidating, user-friendly video editing software by Techsmith, and this course will teach you how to use it to edit all your video projects with ease: YouTube videos, promo videos, and other creative projects. It will start at the basics: Camtasia and its features. As the course progress, you'll watch as the instructor edit from start to finish. You'll learn unique strategies and video editing techniques that you won't fin anywhere.
---
YouTube Advertising for Beginners
YouTube ads are growing massively. While everyone is still using Google Ads and Facebook Ads, the costs of getting traffic from YouTube is still relatively cheap. In fact, you can get targeted visitors to your offer at less than 15¢ a click. So, if you're looking for a new traffic source that can provide you with targeted traffic at a low cost, this course will definitely help you! With 9 lectures, you will learn from scratch how to effectively promote your offer with YouTube. This course is designed so you can fast forward through the learning phase and start running your own profitable video ad campaigns.
---
Pretty amazing courses, right? What are you waiting for? This bundle won't be around forever, so get some solid training for a killer price, today!