Apple has filed for a patent (number 20200150785) for a "highly portable media device." If it comes to fruition, it would be a solid state drive for storing songs, TV shows, movies, etc
There are several benefits to such a device. For one, Apple charges a LOT for iPhones, iPads, and Macs with beefy SSD drives (of course, a "highly portable media device" from the company might also come with sticker shock). For another, it would be a convenient way to access your media on various Apple devices.
A note of interest: the patent is an extension of a patent dating back to 2005. The late Steve Jobs, design guru Jonathan Ives, and ex-Apple exec Anthony Fadell are listed as the inventors
In the patent data, Apple notes that one problem common to many conventional flash media players is that their small size often results in difficult-to-use media player controls. Although conventional flash media players typically incorporate a display so that a user can navigate through the media files that are stored on the device, the display adds to the size, weight and power consumption. Even with a display, the media player controls are often not user friendly.
Apple adds that another common problem with conventional Flash media players is bulky batteries, which are typically required to provide a reasonably long battery life before having to recharge the player or replace the player's batteries. Conventionally, media player designs have been made larger in order to accommodate improved user controls, batteries, and/or a display.
As portable media players have become more popular, there has been an increased demand for improved media player design. Apple says there's a "a need for media players having improved user controls, small sizes, and longer battery life."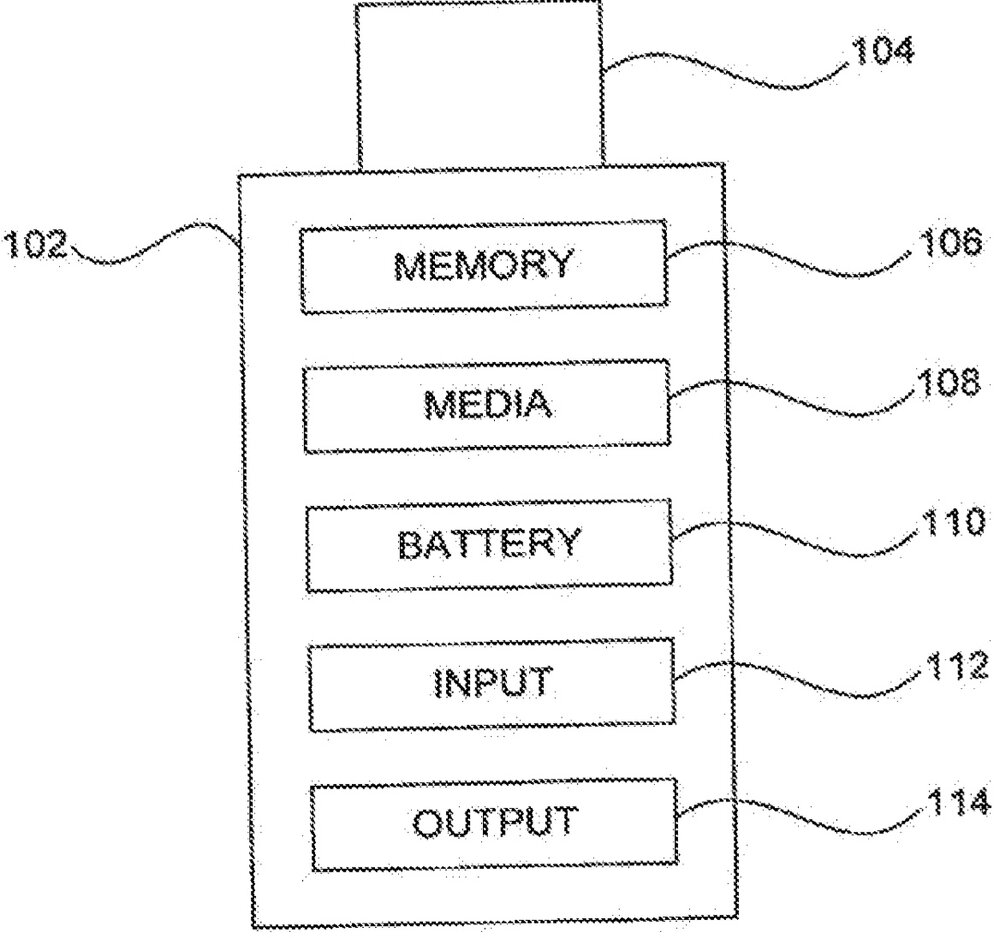 Of course, there are plenty of external SSDs and flash drives available now. Apple wants to put its unique spin on it, as described in the patent data: "An improved portable media device and methods for operating a media device are disclosed. According to one aspect, the portable media device can also function as a solid-state drive for data storage. The form factor of the portable media device can be hand-held or smaller, such that it is highly portable. The portable media device can use one or more status indicators. The portable media device can also include a peripheral bus connector, a rechargeable battery, and one or more input devices.
"According to another aspect, the portable media device has the capability to store media device status information in persistent memory before powering down. Thereafter, when the portable media device is again powered up, the stored media player status information can be retrieved and utilized. According to still another aspect, the portable media device can form and/or traverse a media asset playlist in an efficient manner."