Terri Morgan, co-founder and principle designer for Luma Touch, and FiLMiC Founder and CEO Neill Barham have put together the Mobile Creators Summit to fill part of the gap left by the cancellation of NAB this year. They join host Chuck Joiner on a new episode of MacVoices to talk about the whats, whens, and hows of attending (hint: it is online and free).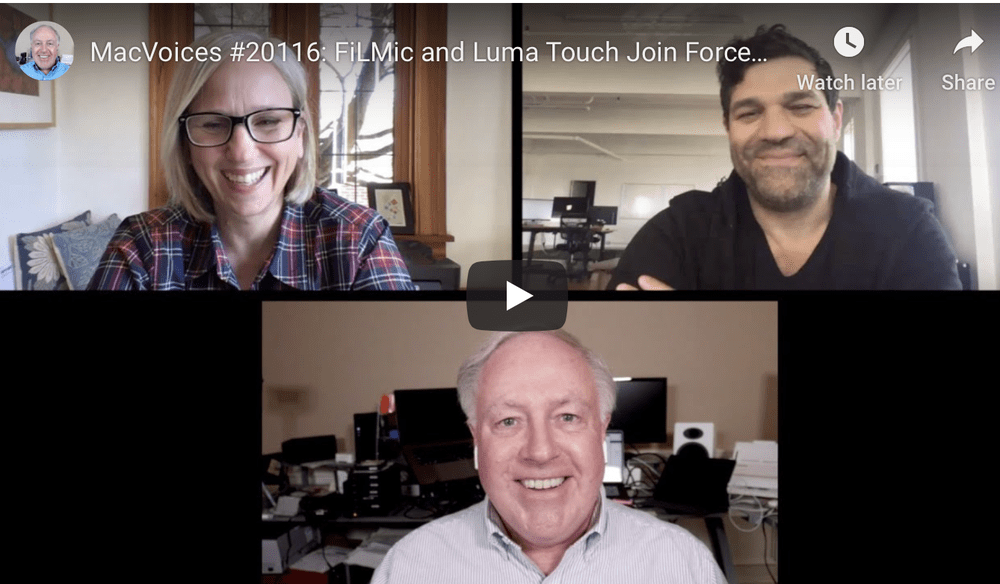 They also discuss the importance of developing one's mobile video skills at this point in time. With an an impressive list of presenters and a time span designed to appeal to as wide an audience as possible, this is something you don't want to miss, even if you're just starting to think about mobile video creation
MacVoices is an Internet show that delivers in-depth discussions with the most influential people in the Mac industry as well as the individuals who are out there making it happen on the front lines of the global Apple community. Founded as an audio program in 2005, the show has evolved into audio and video versions to offer the best of both worlds.
Joiner is the producer and host of MacVoices. You can catch up with what he's doing on Twitter, Facebook, and LinkedIn.