Apple has registered the domain name AppleCoronavirus.com, according to a WHOIS record discovered by MacRumors. The new record indicates that Apple took possession of the domain name on Friday.
On April 11 Apple launched an online portal that will display COVID-19 testing locations listed by healthcare providers, labs, or other businesses. They can contribute info about locations, they'll be validated by Apple, and may be viewable by people using Apple services such as Apple Maps.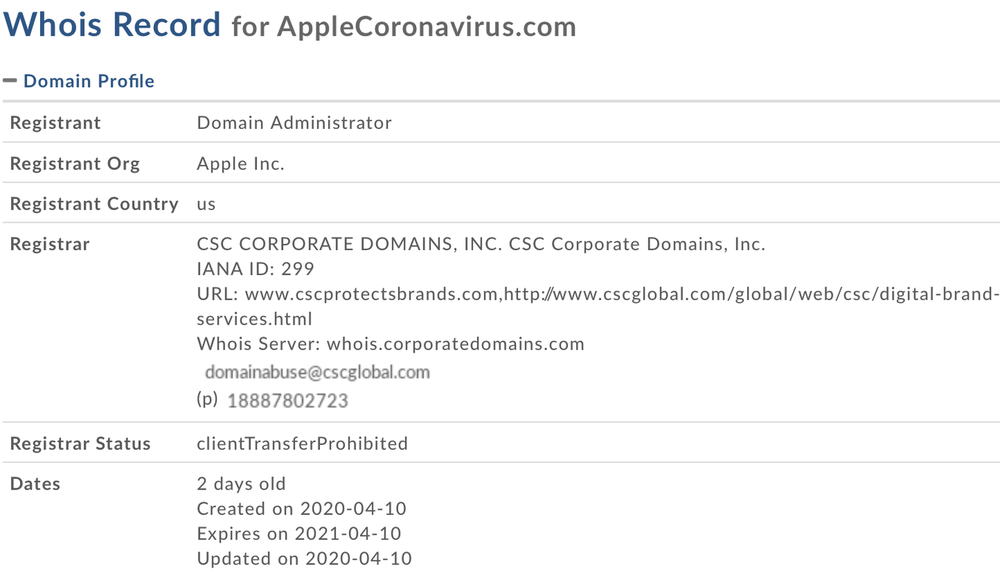 On April 10, Apple and Google announced a joint effort to help governments and health agencies reduce the spread of COVID-19. Across the world, governments and health authorities are working together to find solutions to the COVID-19 pandemic, to protect people and get society back up and running.
And on March 27, released a new screening tool and set of resources to help people stay informed and take the proper steps to protect their health during the spread of COVID-19, based on the latest CDC guidance. The new COVID-19 website, and COVID-19 app available on the App Store, were created in partnership with the CDC, the Coronavirus Task Force, and FEMA.
The website and app allow users to answer a series of questions around risk factors, recent exposure, and symptoms for themselves or a loved one. In turn, they will receive CDC recommendations on next steps, including guidance on social distancing and self-isolating, how to closely monitor symptoms, whether or not a test is recommended at this time, and when to contact a medical provider.