A newly granted patent (number 10,614,775) hints that Apple's TrueTone tech could be used to adjust brightness on the keyboards of Mac laptops and perhaps even standalone Magic Keyboards for iMacs, Mac minis, and Mac Pros.
During operation, a laptop the intensity and color of ambient lighting may change on the keyboard. Apple says that if care isn't taken, ambient light changes and changes in the operating settings of components in the laptop computer may cause the appearance of keyboard keys, displays, and other input-output devices to vary in ways that aren't visually appealing.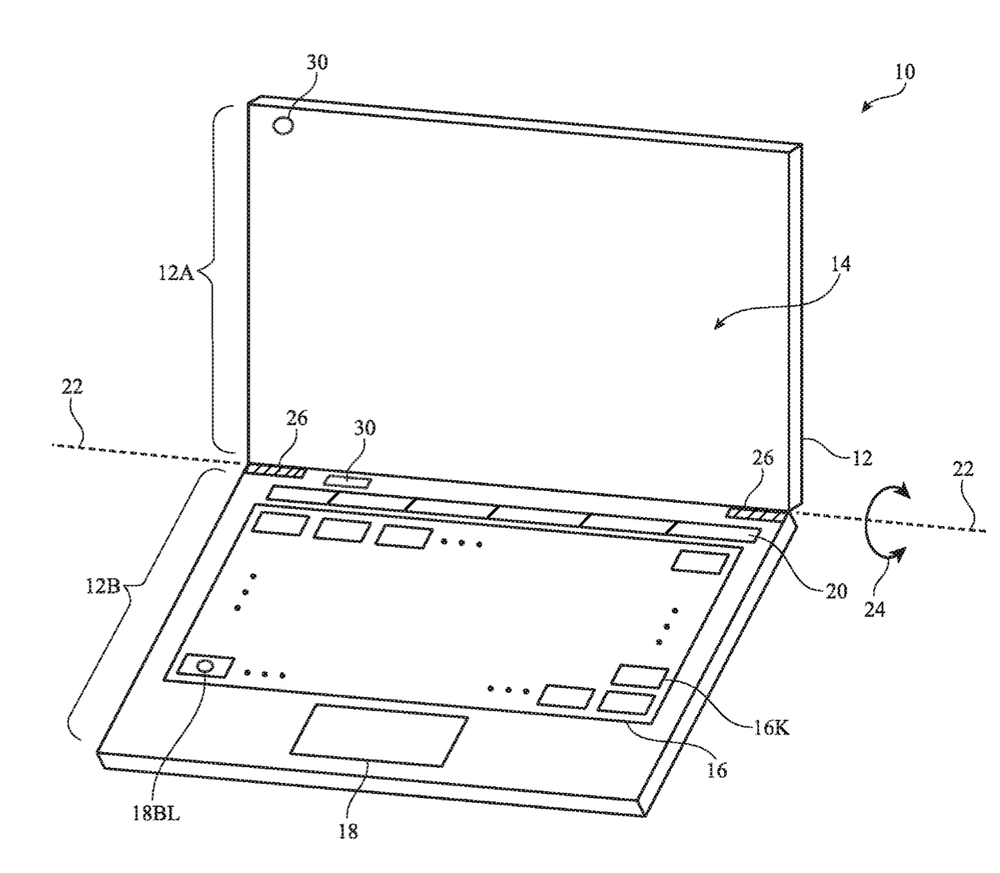 Apple's solution is a keyboard with a main display and an ancillary display that forms a dynamic function row. The device may also have a backlit keyboard with glyphs adjacent to the ancillary display. The keyboard may have light-emitting diodes that emit backlight illumination for the glyphs.
The backlight illumination of the keyboard has a backlight illumination color and intensity. A color ambient light sensor may measure ambient light color and intensity.
White point adjustments may be made based on factors such as the backlight illumination intensity, information on the nominal white point of a display (which may be comparable to the color of the backlight illumination), information on the ambient light color and intensity, and a white point adaptation scaling factor.
The patent doesn't specifically mention TrueTone, but it's the logical tech for such keyboard changes. The True Tone technology in Macs and the Apple Pro Display XDR uses advanced multichannel sensors to adjust the color and intensity of your display and Touch Bar to match the ambient light so that images appear more natural. It's designed to makes the images on your Retina display and Touch Bar appear more natural.