On a regular basis, Apple World Today posts a list of notable new apps or app updates that have been released. They may not necessarily be new, but they're popular and deserve mention. Here are this week's picks.
macOS
Electronic Team has debuted MacDroid 1.0, an app that allows connecting Android devices to Macs for file transfer and management directly in the Finder.
Users who want to edit files on Mac without transferring them from Android devices could also find this product useful. It allows users to transfer photographs, music, videos as well as entire folders between computer and device.
MacDroid 1.0 requires macOS 10.10 or later and works with all Android and MTP devices. It's distributed in two versions: free and Pro. Both can be obtained from the developer's website.
The free MacDroid allows file transfer from Android to Mac. The Pro version allows file transfer from Android to Mac and from Mac to Android with the possibility to edit Android files on Mac without having to actually save them on computer. MacDroid PRO is sold as an annual subscription with auto-renewal and costs US$19.99 per year.
iOS
Alexandre Colucci has launched Clatters 1.0, an app exclusively designed for the iPhone and iPad. It's designed to make it easy to monitor in one place a brand name, product name or any other keyword on social networks, including Twitter, Reddit, HackerNews and even comments on the iOS App Store. It's free, but there's a "pro" version ($2.99/month or $29.99/year) that offers advanced features.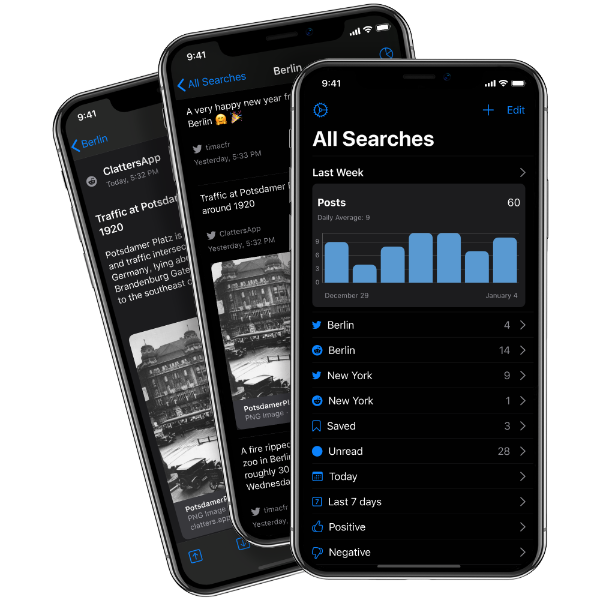 Pixite has released Zinnia Journal 1.0, a journaling app that "incorporates the creativity of a sketch pad with the practical features of Bullet Journaling." It's free, but does offer in-app purchases.
MADFINGER Games says Shadowgun War Games, the latest release in their mobile games franchise, is now available on iOS. It's a free tactical first-person shooter (FPS).
Book of Demons, Thing Trunk's "deck-building, papercraft hack and slash," has come to the iPad. You save the Paperverse by tapping, slashing and wielding magic cards on your way through the Archdemon's dungeons. Book of Demons: Tablet Edition is available at the Apple App Store with the special launch discount for US$4.99. The game works on all iPads that run iPadOS 13.