Apple has filed for a patent (number 10,548,529) that shows the company is looking into ways to make the Apple Watch even more waterproof.
The Apple Watch Series 5 has a water resistance rating of 50 meters under ISO standard 22810:2010. This means that it may be used for shallow-water activities like swimming in a pool or ocean. However, the Apple Watch Series 5 shouldn't be used for scuba diving, waterskiing, or other activities involving high-velocity water or submersion below shallow depth. Apple may be planning to change this in future iterations.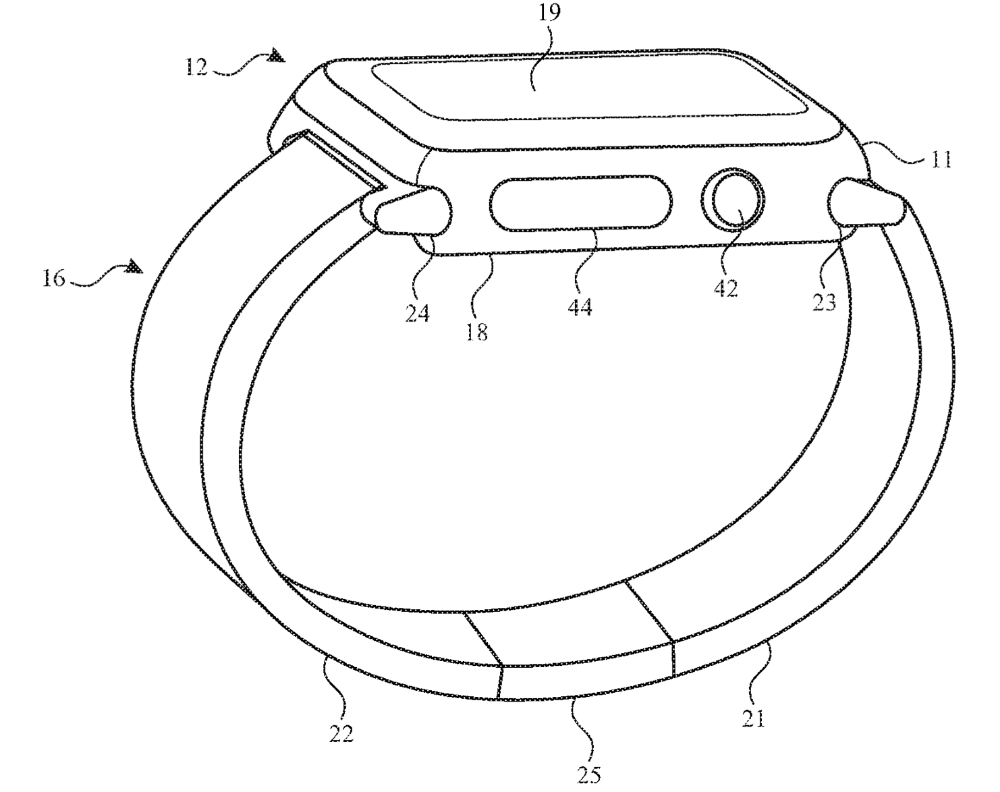 In the patent filing, the company notes that some devices, such as watches, are frequently carried or worn by users and exposed to a variety of conditions. For example, users may wear a watch while exercising, swimming, and bathing. As such, many watches are designed with waterproof features to protect the internal components from an external environment.
In some devices, an adhesive is utilized to secure the parts and provide a waterproof connection. The adhesive must be strong, reliable, and applied over a relatively wide extent. Apple says that, however, this can be unsightly because the applied adhesive may be externally visible. What's more, any adhesive forced out during assembly must be removed.
Additionally, when a broken or cracked part is to be replaced, it often must be replaced together with any other part to which it was adhered. Apple is working on a better solution.
Here's the summary of the invention: "An assembly for a consumer product, such as a wristwatch or other wearable electronic device, can securely retain a cover member against a housing of the product. A retaining member from within the housing can engage and secure the cover member to provide a fluid barrier. The cover member can include a window or other components of a sensor device. The parts can be easily disassembled without causing permanent damage."