Apple and A24 have scooped up the global rights to "Boys State," a political documentary and coming-of-age tale following a group of politically active 17-year-old boys from Texas, according to The Hollywood Reporter. It will stream on (at least I presume so), the Apple TV+ streaming service.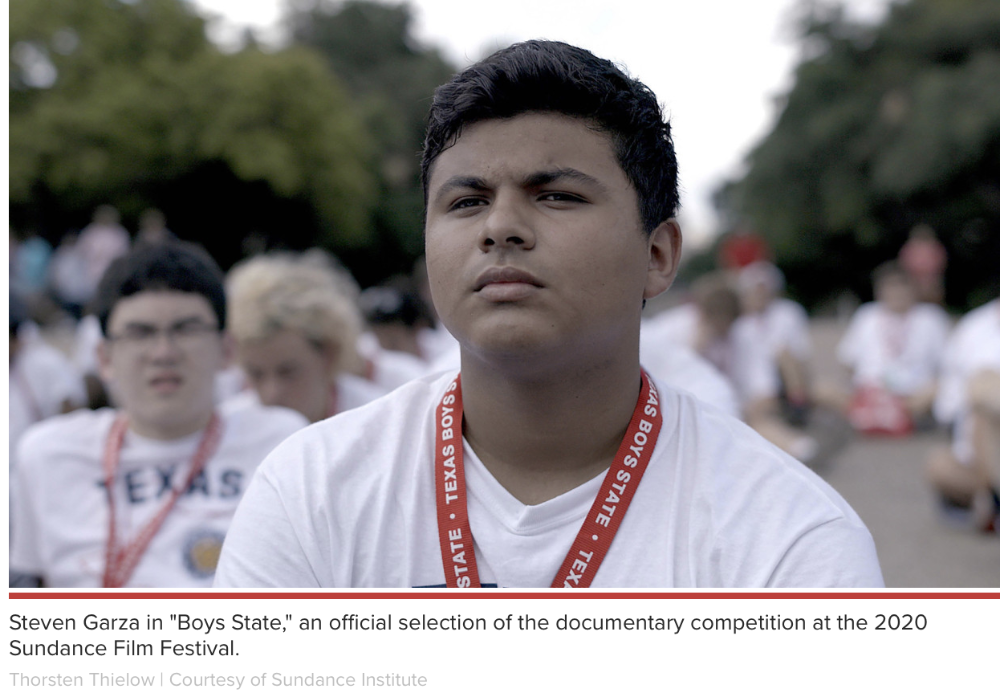 Directed by Amanda McBaine and Jesse Moss it tells how a thousand 17-year-old boys from Texas join together to build a representative government from the ground up. It's based on the real life, seven-day program in Texas run by the American Legion.
Over the course of the week, hundreds of teens arrive in Austin to form their own fake two-party government, run campaigns and hold cutthroat elections. According to The New York Post, the question they come face to face with: What's more important — sticking to your beliefs or winning?
"Boy's State" made its world premiere on Jan. 24 at the Library Center Theatre to standing ovations and drew strong reviews. It's screening in the festival's U.S. Documentary Competition.