Apple is discussing making original podcasts related to programs on its Apple TV+ streaming service, reports Bloomberg. The goal is to promote the various series.
Bloomberg says Apple sent out a request for pitches in summer 2019, asking podcast producers to pitch ideas for audio programs with some connection to the shows. The tech giant has since discussed making podcasts with the products of the original Apple TV+ series, the article adds.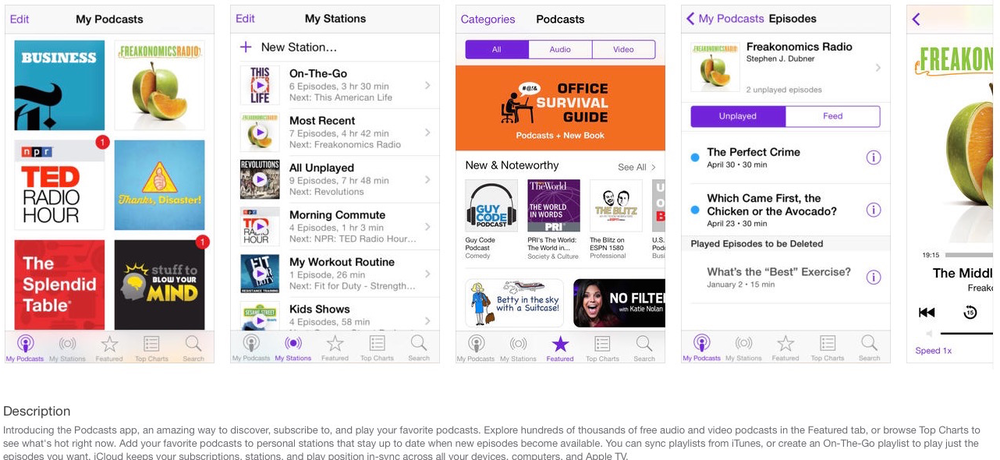 In July 2019, Bloomberg reported that Apple planned to start funding original podcasts that would be exclusive to its audio service, increasing its investment in the industry to better compete with competitors such as Spotify and Stitcher. The article said Apple was reaching out to media companies and their representatives to discuss buying exclusive rights to podcasts. 
Apple's Podcast app accounts for anywhere from 50% to 70% of listening for most podcasts, according to industry executives. It's a default app on iOS and macOS devices.