Twelve South's AirSnap Pro is the company's newest addition to its AirSnap line of protective cases. It's designed and tailored to fit the AirPods Pro (see my review of the AirPods Pro here).
Since the Apple earbuds are built for, among other things, on-the-go use, the AirSnap Pro is a great accessory that not only stores and protects the earbuds, but also their Wireless Charging Case.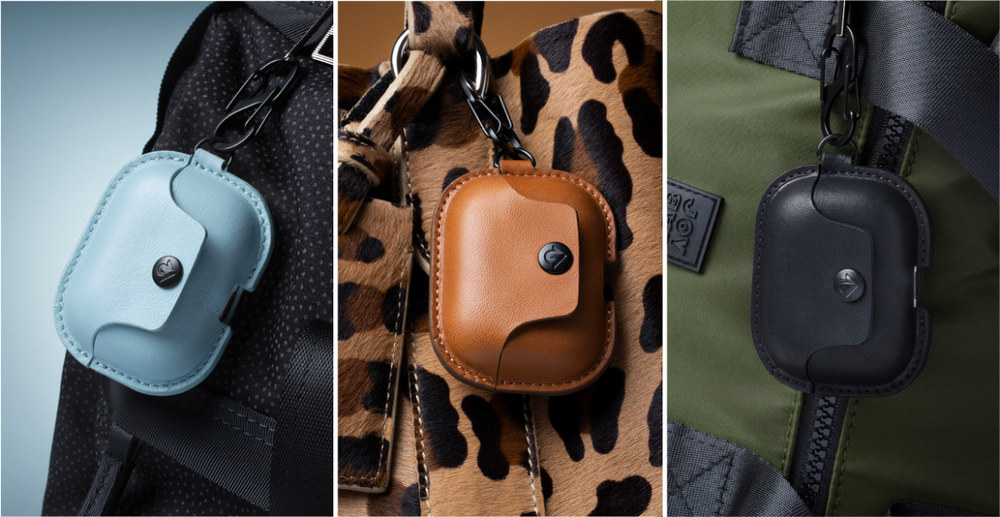 Made of full-grain leather with a metal snap closure, the AirSnap Pro looks great and keeps your AirPods Pro and case with easy reach. What's more, a removable S-clip lets you attach the case to a belt loop (which I do), purse, keys, or gym pass. The included nylon wrist strap makes it easy to carry.
The AirSnap Pro available in slate blue cognac, and black. At $39.99 it may seem like a luxury item, but if it keeps you from losing or damaging your $249 AirPods, it's worth the price.
Apple World Today Rating (out of 5 stars): ★★★★★