NETGEAR announced lots of new products, services and enhancements across smart home, mobile networking, home networking, small business and more, including expansions to its portfolio of award-winning WiFi 6 offerings in the Orbi and Nighthawk product lines at this week's Consumer Electronics Show in Las Vegas. They include, with NETGEAR's description:
° Orbi 4G LTE WiFi Router (pictured) is perfect for those areas that have limited or no access to traditional wired broadband. Orbi 4G LTE can also be combined with your existing wired service to create an internet connection that is backed up by 4G LTE in case of a wireline service disruption. Orbi 4G LTE WiFi Router is capable of up to 1.2Gbps over 4G LTE and is combined with high-performance tri-band AC2200 WiFi.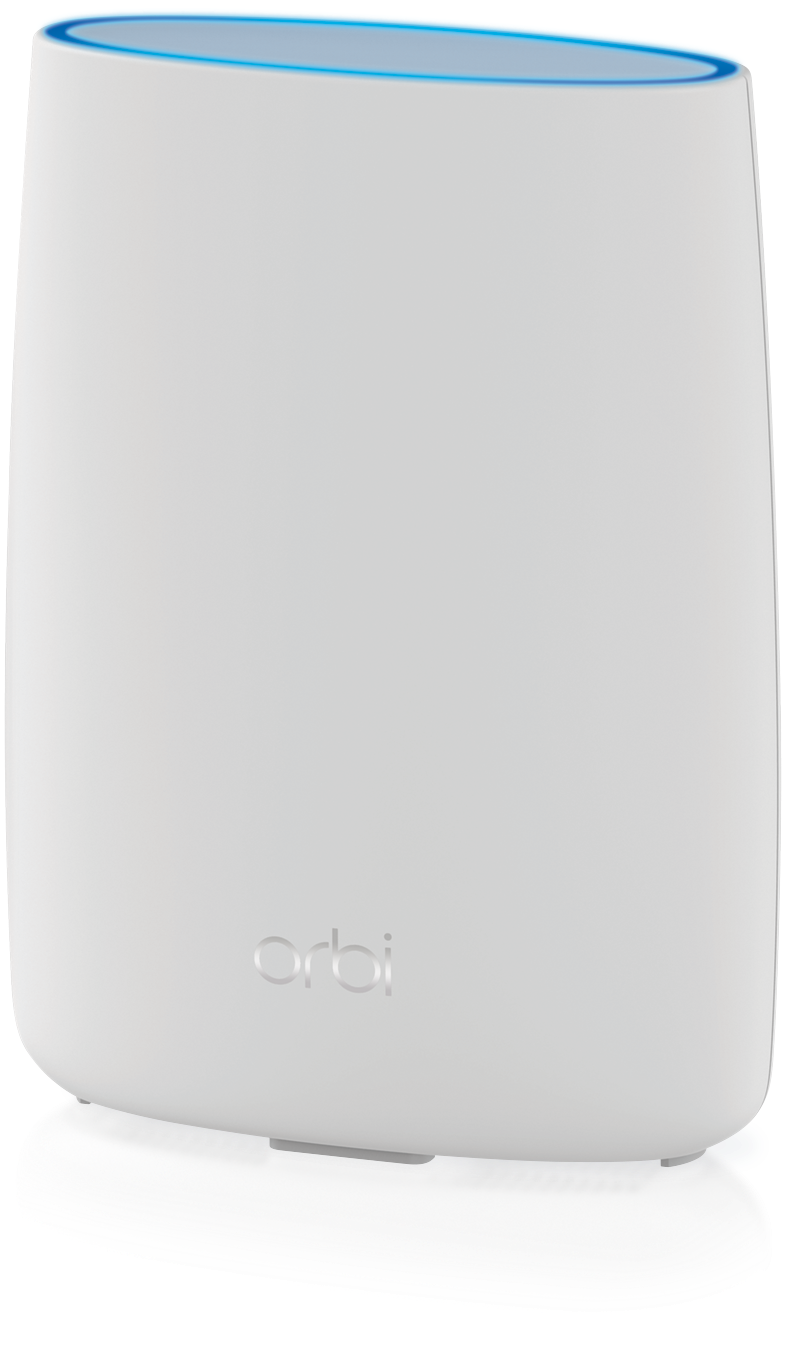 ° Nighthawk Mesh WiFi 6 System, the performance line will now join the fastest growing segment of WiFi advanced solutions – WiFi 6 mesh systems. The new Nighthawk WiFi 6 Mesh System brings the experience of reliable and flexible WiFi coverage with specialized features such as Dynamic QoS, which automatically prioritizes both video streaming and gaming traffic. NETGEAR will continue to add features establishing Nighthawk Mesh WiFi system as the most robust and adaptable system available.
° Nighthawk AX6 AX5400 WiFi 6 6-Stream Router (RAX50), experience smoother 4K streaming and high-performance online gaming with the NETGEAR Nighthawk AX6 6-Stream AX5400 WiFi 6 Router designed to deliver a new level of Gigabit WiFi connectivity so you can connect, stream and download faster to newer mobile devices. The powerful 1.5GHz Triple-Core processor with a fully offloaded CPU increases overall performance of the network.
° Nighthawk AX1800 4-Stream WiFi 6 Mesh Extender (EAX20), a new WiFi 6 Mesh Extender (EAX20) is built for the future of WiFi to create a powerful mesh WiFi network for increased coverage to every corner of your home. Even more capacity plus backward compatibility with your current and previous generation routers and devices (WiFi 5, WiFi 4, and earlier generation WiFi standards) means that you'll enjoy ultra-fast WiFi in the farthest corners of your home today and for all your future tech purchases for years to come.
° Nighthawk M5 5G Mobile Router is designed to provide faster internet speeds with low latency over WiFi 6 and 5G. These two technologies combine to keep the entire family's devices connected to 5G over the WiFi 6 network with the capability to stream HD video or play online games simultaneously — great for parents to keep their little ones connected and entertained while shuttling them about town.
° Nighthawk AX8/8-stream WiFi 6 Cable Modem Router, experience a new generation of WiFi 6 routers with a built-in DOCSIS 3.1 cable modem that delivers blazing-fast Multi-Gigabit Internet. With link aggregation, 2.5Gbps Ethernet port, and four times the capacity to handle more WiFi devices, the Nighthawk® Multi-Gigabit speed Cable Modem router delivers a truly next level experience without limitations.