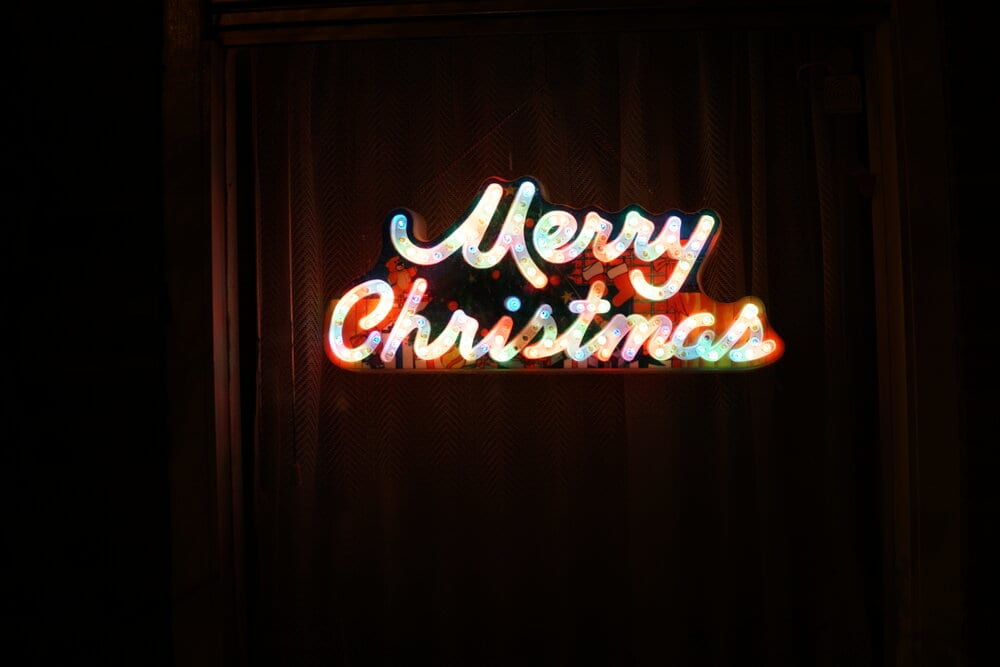 We hope you got everything you dreamed about…but if Santa forgot to bring charging accessories for your new toys, we have just what you need. Look at these top-quality charging accessories, and get 15% off when you use the promo code HAPPYHOLIDAYS at checkout.
---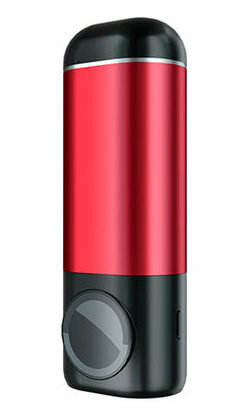 It's common to use your Apple Watch once your iPhone runs out of power since you can use it for playing music or taking calls. But what if your Apple Watch, iPhone, and AirPods are all out? Never worry about this scenario again with this 3-in-1 Wireless Power Bank. With a built-in 5200mAh rechargeable battery, this charger charges devices all at the same time without uneven current distribution. It's compatible with all versions of Apple Watch Series 1 to 4, AirPods 1 & 2, and most iPhones & iPad. Measuring 4.7″ x 1.7″ x 1.2″, this compact power pack is perfect for everyday use, lessens space while adding up much-needed power. 
Power up your Watch, AirPods, or phone at the same time w/ the built-in 5,200mAh battery

Charge your devices safely w/ the intelligent safety protection

Take this power pack anywhere thanks to its compact size & small tubular design

Charge any version of your Apple Watch, iPhone, iPad, or AirPods
---
A natural extension of your device, the AtomXS Emergency Keychain Charger is designed to facilitate phone usability, not hinder it. Whether you're on a run, rushing to a date, or out with friends, the E-Charger delivers the power boost you need to keep your phone alive without the bulk of old school power banks. With 1,300mAh battery capacity, this charger provides over 3 hours of charging time for your smartphone. The E-Charger features a retractable charging tip to keep it safe from scratches and dents when the charger is not in use. 
Squeeze additional power to your device w/ the E-Charger's high-density battery cell

Easily turn on the device by simply pressing down the touch sensor for 3 seconds

Give your smartphone over 3 hours of charging time w/ the 1,300mAh battery capacity

Fit the E-Charger comfortably in your hand or pocket thanks to its ergonomic design
---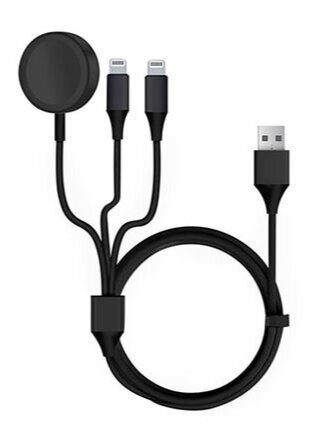 With one cord, now you can charge two Lightning devices and your Apple Watch all at the same time! With one cord plugged into one power outlet, this cable lets you charge an iPhone, iPad, iPod or any Lightning devices plus your Apple Watch at the same time. Certified by CE/ROSH, this 3-in-1 charger has over-current, over-heat, and short-circuit protection, giving your devices convenient and safe charging. 
Powers up Apple Watch & lightning devices

3.9ft cable length

Fast original charging speed

Over-current, over-heat & short-circuit protection
---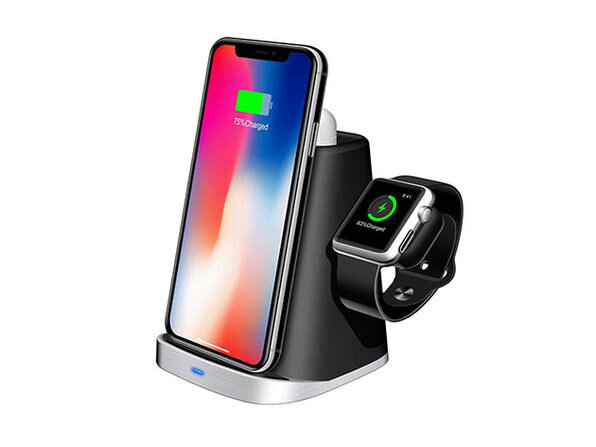 You've heard of one-cord charging for your Apple Watch, iPhone, and AirPods. Now, meet wireless 3-in-1 charging with iPM. With intelligent recognition, this charging dock identifies your Apple device and delivers the power it needs. It supports 5W, 7.5W and 10W wireless charging of mobile phones and the double induction coil design supports horizontal and vertical charging of mobile phones. At the same time, it has an integrated Apple watch wireless charging and AirPods case direct charging functions, letting you better experience the fun of wireless charging. 
Power up your Apple Watch, iPhone & AirPods at the same time w/ the Qi wireless standard

Leave your phone charging without any scratch, thanks to its non-slip design

Charge only Apple devices w/ the intelligent recognition feature

Keep your device & battery safe w/ the automatic overcharging protection
---
REMEMBER: Use Promo Code HAPPYHOLIDAYS to take 15% off of the list prices.