All good things must come to an end, which is why we're sad to say that today is the last day to get the 2020 Limited Edition Mac Bundle featuring Parallels Desktop on sale in the AWT Deals Shop.. If you haven't purchased this bundle — available for just $48 when you use promo code MACSAVE20 at checkout — you have just a few hours more to capture this great deal.
---
Parallels Desktop 15
Mac or Windows? There's a lot to love about each OS, and with Parallels, you can bring the power of both your Mac! Optimized for the latest Windows 10 updates and macOS Catalina (10.15), Parallels 15 is the latest version of this groundbreaking tool, letting you run thousands of Windows apps like Microsoft Office, Internet Explorer, Access, and even graphic intensive games and CAD programs without compromising on performance or rebooting. If you consider yourself a Mac power user, Parallels 15 is a must-have for getting the most out of your computer.
---
PDF Expert
PDFs remain the best way to transmit documents, but editing them isn't possible with standard Mac software. PDF Expert changes that, allowing you to edit PDF text, images, links, and outlines quickly and easily. Typo in a contract? Easy fix. Need to rework a complete section of a document? No problem. PDF Expert provides a series of essential functions that will transform the way you work with documents on your Mac.
---
iMazing
iMazing calls itself the Swiss Army Knife of iPhone, iPad, and iPod management because it lets you truly manage your mobile data the way you want to. This all-purpose tool lets you easily browse and manage your backups, extract and print your text messages, drag and drop songs to your iPhone – all without jailbreaking your device. If you've ever upgraded or had to switch phones, you know the pain of leaving data behind. iMazing feels for you and wants to help!
---
Aurora HDR 2019
That's right, Aurora HDR is the world's leading HDR photo editor. Take advantage of this high-powered, award-winning software, and turn your ordinary photos into stunning HDR photos in no time. Created as a joint project between Macphun and Trey Ratcliff, the world's foremost HDR photographer, this photo software brings together everything other HDR editors are missing, and more.
---
XMind 8
Information overload taking a toll on your productivity? Map it out with XMind 8 Pro! Loved by millions of users and trusted for more than a decade, XMind is the ultimate mind mapping and brainstorming tool for wrangling all of your ideas. XMind 8 Pro helps you get a grip on your thoughts with charts for business, presentations, and mind mapping—all of which you can customize with stunning fonts, themes, icons, and more.
---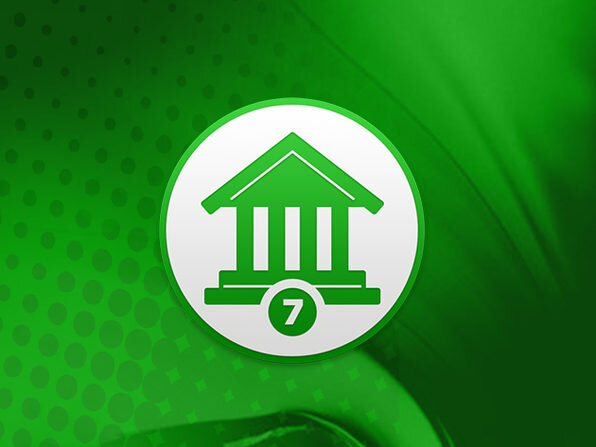 Banktivity 7
If personal finance was simple, we'd all be well on our way to retiring early and living it up in some tropical paradise. Unfortunately, reality is quite different, but it's not impossible to get a grip on your financial goals. Whether you want to grow your wealth, save up for a house, or just stay on top of your bills, Banktivity 7 gives you the tools to do so, all in one streamlined place. Set up your account, and in minutes you'll have a bird's eye view of your accounts and assets so you can make smarter decisions. Ten powerful reports give you detailed look into your financial health, and Banktivity automatically incorporates your bills and income into your budgeting so you can plan ahead.
---
NetSpot Pro
NetSpot lets you visualize, optimize, and troubleshoot your wireless networks with any Mac so you can get the best connection possible at all times. Use the mapping feature to view dead zones and optimize hotspot placement, and use the troubleshooting tool to identify connectivity issues. With NetSpot, you'll never miss a beat, post, or important email even when your internet is acting up. You'll reach maximum WiFi efficiency, all while assuring your home network is perfectly secure.
---
Windscribe VPN Pro
Windscribe is much more than a VPN. It's a desktop application and browser extension that work in conjunction to protect your online privacy, unblock websites, and remove ads and trackers from your everyday browsing. With Windscribe, you'll never mess with confusing settings and options menus again; just turn it on on your desktop once, and it's good to go in the background forever. It provides unlimited downloads and unlimited simultaneous connections. You'll find that most VPNs limit you to a maximum of five devices (if that), making Windscribe's offering a great choice for owners of multiple devices and small businesses alike. It's also touted for its above-average anonymity, including a strict no-logging policy and anonymous sign-up that doesn't even require as much as an email address.
---
Live Home 3D Pro for Mac
You're looking to redesign or renovate your home, but you just don't have the most intuitive eye when it comes to "seeing change" so to speak. You are far from alone here, which is why Live Home 3D Pro was created. This powerful Mac app helps you build from the ground up, from something as simple as a shed or living room, to a complete sky scraper. Whether you're just a home owner looking to change things up, or a contractor with some major clients lined up, Live Home can help you envision a finished product.
---
TextExpander
The harsh reality is you waste time typing the same thing over and over, whether you notice it or not– but that's where TextExpander comes in. This highly popular app allows you to create custom shortcuts that populate any set of text or image you want to save you the time and effort of typing. Whether it's HTML formatting, a salutation, or even a lengthy email, you'll find minutes and hours freed up. Spend less time typing, and more time being productive–so you can set aside the computer and dare we say, have some fun.
---
Disk Drill Pro
Accidents happen, which is why it's critical to have a data recovery system at your disposal. Disk Drill Pro makes it easy to recover documents, music, photos, videos, or even whole partitions that have gone missing from your computer. With just a single push of a button, Disk Drill can recover over 200 types of files on your computer or even on external drives when you connect to a computer. Don't get caught in a pinch by losing data – Disk Drill Pro is your insurance policy.
---
RapidWeaver 8
Not everyone is graced with the coding know-how to build a site from the ground—but that's okay! RapidWeaver 8 is the intuitive Mac web design app that lets you build your own beautiful, responsive, websites without having to write a line of code. Building off the success of its predecessors, RapidWeaver 8 is jam-packed with new and exciting features, like a new-and-improved UI, responsive device simulator, GDPR support, and more to take your site to the next level.
---
DeltaWalker Pro
Whether you're a software developer or freelance photographer, chances are you work with a ton of files and folders, and keeping up with which files are which can get overwhelming. Thankfully, there's DeltaWalker, the powerful app that lets you compare and synchronize hundreds of thousands of files and folders side-by-side. From running a byte-by-byte comparison of photo files to backing up or comparing text files with syntax highlighting, DeltaWalker gives you the tools to compare and synchronize all of your files.
Remember to use Coupon Code MACSAVE20 to get the $48 price!