Future Apple Pencils might be able to change shape. Apple has been granted a patent (number 10,503,287) for an "adjustable handheld stylus."
In the patent info, the tech giant notes that, typically, you can move an Apple Pencil in a pattern that an iPhone or iPad translates into an input command. The user can grip the Pencil while in use.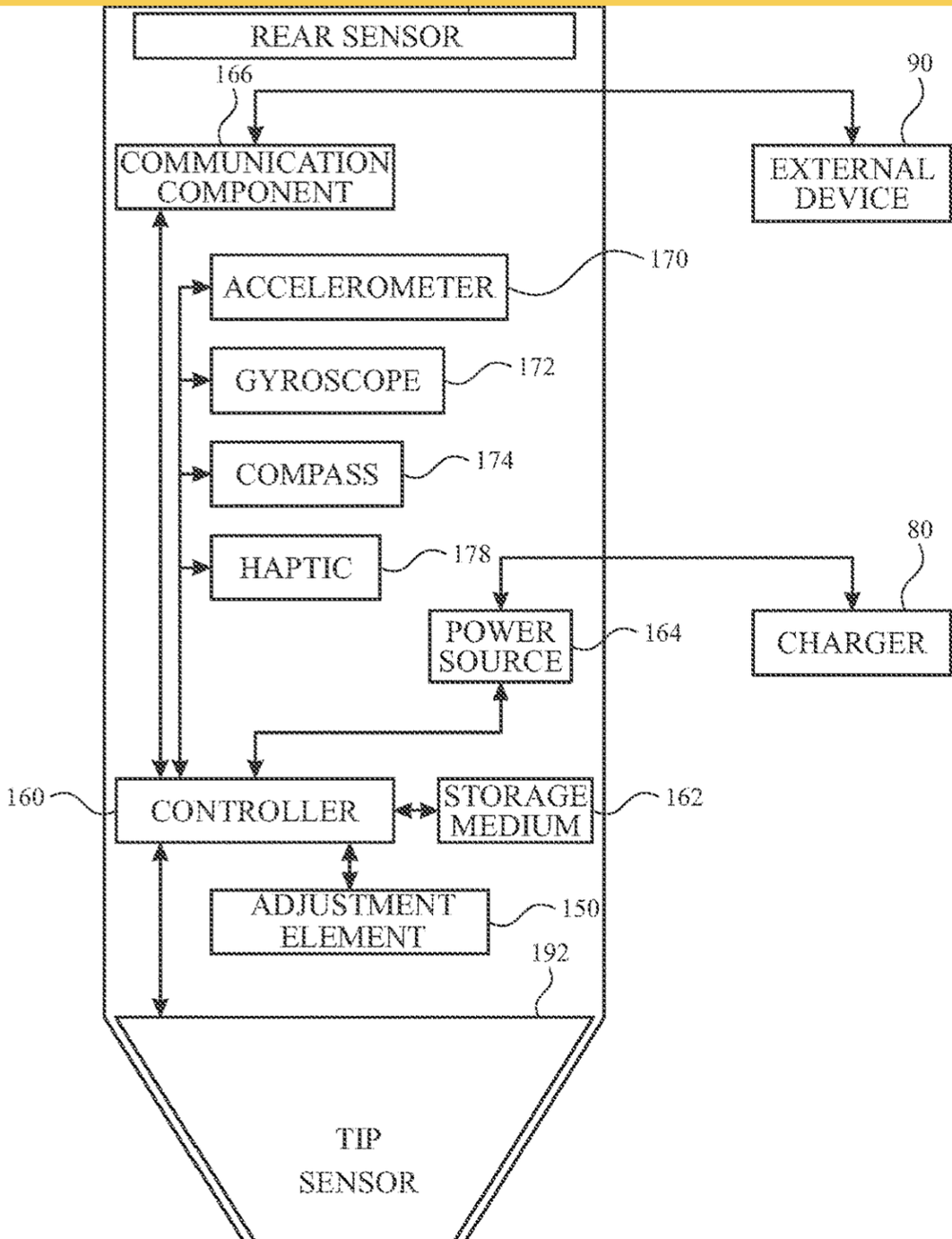 Apple notes that some styluses are available in a variety of shapes and sizes that are each intended to to satisfy certain user preferences. However, while some shapes and sizes are advantageous for certain purposes, the same shapes and sizes can be less desirable for other purposes. 
Here's a summary of Apple's idea: "An input device, such as a stylus, can include an adjustment element that changes a size and/or shape of the stylus. The size and/or shape of a grip region or end portion of the stylus can be altered to mimic characteristics of a writing or drawing tool or to better accommodate the size of a user's hand. 
"The size and/or shape of the stylus can also be altered to limit rolling of the stylus on a surface or to accommodate coupling to another device, such as a charger. Haptic feedback can also be provided to a user by operation of the adjustment element."