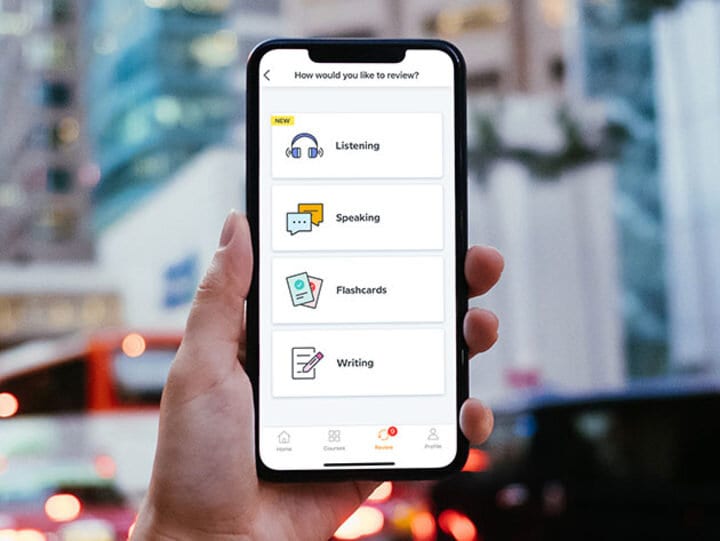 Have you ever wanted to learn a new language? Babbel Language Learning is the #1 top-grossing language learning app in the world, and has helped millions of people learn to speak a new language with confidence in a very short time. We have subscriptions on sale in the Apple World Today Deals shop, and you can get an even better deal by using the promo code BFSAVE15 at checkout.
Here's what major websites have to say about Babbel:
The Next Web: "Babbel is one of the stalwarts of the online language-learning sphere."
The Economist: "Babbel's lessons, unlike Duolingo's, first focus on building basic conversational skills."

PC Mag: "Babbel exceeds expectations, delivering high-quality, self-paced courses in 13 languages."

Named Fast Company's "most innovative company in education" in 2016
You'll love these features of Babbel:
Practice w/ 10-15 minute bite-sized lessons that fit conveniently into your schedule
Cover a wide range of useful real-life topics, from travel to family, business, food & more

Use speech recognition technology to keep your pronunciation on point

Learn at a variety of skill levels, from beginner to advanced

Get personalized review sessions to reinforce what you learn so it really sticks

Study whenever & wherever you want and your progress will be synchronized across your devices

Use offline mode to access courses, lessons & review items when not on Wi-Fi—just download them beforehand
We have deals on three different subscriptions:
One Year Subscription to All Languages – On sale for $119 (23% off), get it for $101.15
Two Year Subscription to All Languages – On sale for $139 (50$ off), get it for $118.15
Lifetime Subscription to All Languages – On sale for $143.10, get it for $121.64
Give the gift of learning this Christmas, with one of these great deals on Babbel Language Learning. Prices may never be this low again.