A new Apple patent filing (number 20290341677) for "antenna assemblies for watch bands" hints that future bands for the Apple Watch could pack a built-in antenna.
This could remove the antenna from the interior of the smartwatch, making room for other components on its interior. Or perhaps allowing for slimmer Apple Watches.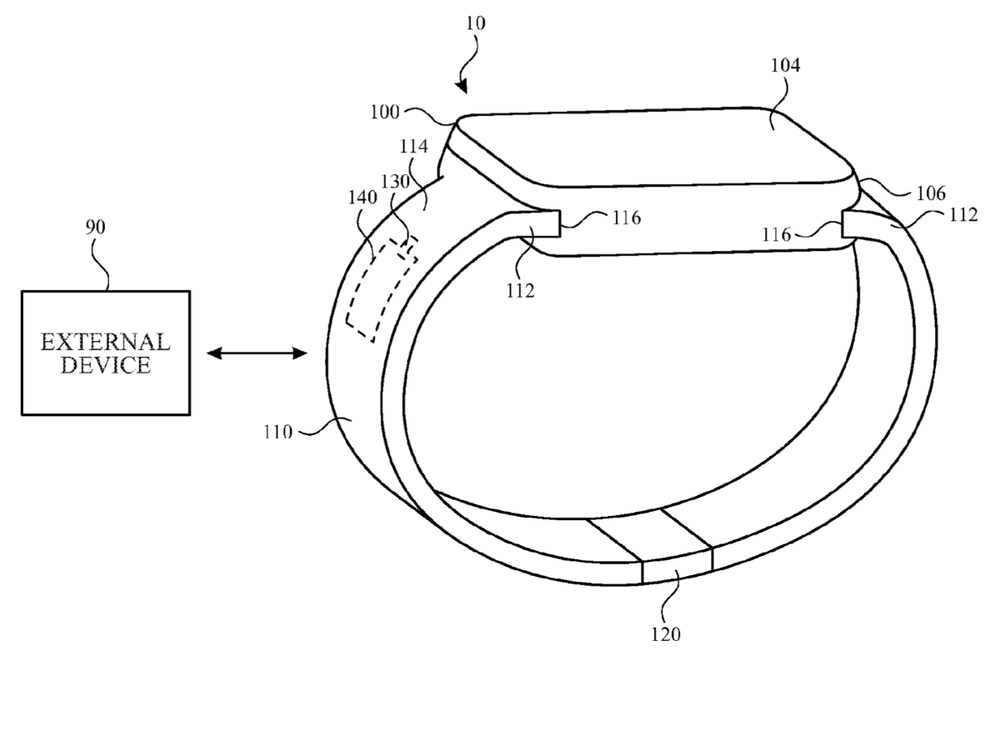 Here's Apple's summary of the patent filing: "A watch band for a watch can include an antenna that is operable for wireless communication with other devices. The antenna can be embedded within a body of the watch band to protect the antenna from an external environment and to conceal it from view. The antennas can adaptably stretch, bend, and flex with the watch band body, thereby avoiding damage from applied forces while also maintaining the compliance and comfort of the watch band while worn by a user."
Of course, Apple files for — and is granted — lots of patents by the U.S. Patent & Trademark Office. Many are for inventions that never see the light of day. However, you never can tell which ones will materialize in a real product.