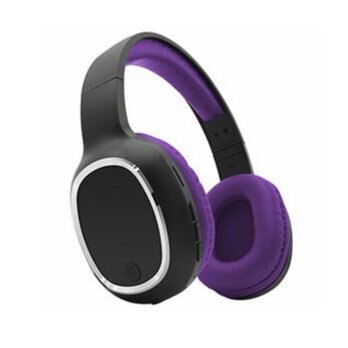 Want to get Bluetooth headphones for the entire family, but you don't want to spend an arm and a leg? We have just the solution for you. Zunammy's Bluetooth Over-Ear Headphones (just $14.99) feature soft ear pads for hours of comfortable listening pleasure, and they're perfect for use with your iPhone or iPad.
Available in four colors — black, navy blue, purple and red — these headphones charge in just 2 hours and give you up to 6 hours of wireless music. There's even a 1-year limited warranty!
Enjoy quality music with the Zunammy Wireless Bluetooth Headphones! With their comfortable ear padding, you can enjoy up to 6 hours of playback on just a 2-hour charge. The headphones come with deep bass and have a control button for play/pause and volume located on the surface for easy accessibility and working. Pump up the workout session and style them with good music!
Enjoy portable music without hurting your ears thanks to the comfort ear paddings

Listen to quality audio & deep bass

Select songs or take calls w/ the easy-access control buttons

Play wireless music for up to 6 hours
What a great stocking stuffer for the holidays! Get 'em while they're on sale in the Apple World Today Deals Shop.