Now here's a spooky thought for Halloween: what if your favorite horror film DVDs were damaged when your kid decided that those discs were meant to be tossed like a Frisbee®? Yes, that classic disc of the original Friday the 13th film, or maybe Alfred Hitchcock's Psycho, could be made unwatchable. Today we'll show you how to make a backup of your favorite DVDs to an ISO file or a backup disc using a powerful tool: WinX DVD Copy Pro. Here's a treat for you as well — you can get WinX DVD Copy Pro for free!
What Does WinX DVD Copy Pro Do For Me?
WinX DVD Copy Pro is designed to make legal backup copies of DVDs that you already own. It's made for Windows, but there's also a Mac version available. Here's what the app can do for you:
1 – WinX DVD Copy Pro can make a 1 to 1 clone of a DVD to a blank DVD disc, to an ISO file, or to a VIDEO_TS folder on your computer. If you're concerned that the fact that your child is going to damage the Frozen DVD by playing it at least three times a day, why not make a backup copy? All you need is an optical drive that can both read and write DVDs, a blank DVD disc, and WinX DVD Copy Pro, and the app takes care of the rest.
2 – The app can also copy intact DVD contents to an MPEG2 file at the original quality level.
3 – If you've backed up a DVD to your computer as an ISO image or VIDEO_TS folder, you can always burn a new disc from that file or folder in the future. With the huge amounts of storage we have these days, why not keep an ISO image or VIDEO_TS folder around for all of the DVDs you own? Breaking or wearing out a DVD won't be a problem if you can burn a new disc.
4 – Perhaps you'd like to extract video or audio from a DVD, or copy just a particular chapter of a DVD for study. WinX DVD Copy Pro supports this capability, too!
WinX DVD Copy Pro Does A Lot More!
That's not all that WinX DVD Copy Pro can do for you:
1 – It can copy region codes, CSS, RCE (Region Code Enhanced), UOPs (User Operation Prohibition), Sony's ARccOS (Advanced Regional Copy Control Operating Solution), and APS protected DVDs. There's no need to be concerned about whether or not WinX DVD Copy Pro can back up your discs — it does it all.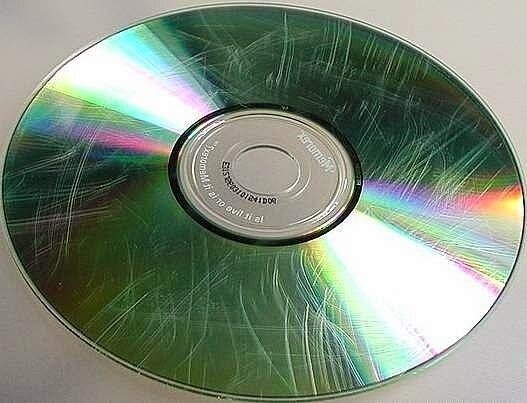 2 – Have old scratched, dirty, worn or cracked DVDs? Not only can WinX DVD Copy Pro back up those DVDs, but it can repair corrupted DVD sectors in the process.
3 – WinX DVD Copy Pro does all of this at the top possible speed (12 to 17 minutes) without hogging all of the CPU power on your PC. In fact, WinX DVD Copy Pro usually uses only about 1% of your CPU during operations.
4 – It's easy to use, and you make all of your settings in advance of the actual backup operation. Choose the type of copy protection mechanism to remove in order to make your backup, or choose the number of sectors to be read and jumped while you're backing up read-only DVD movies.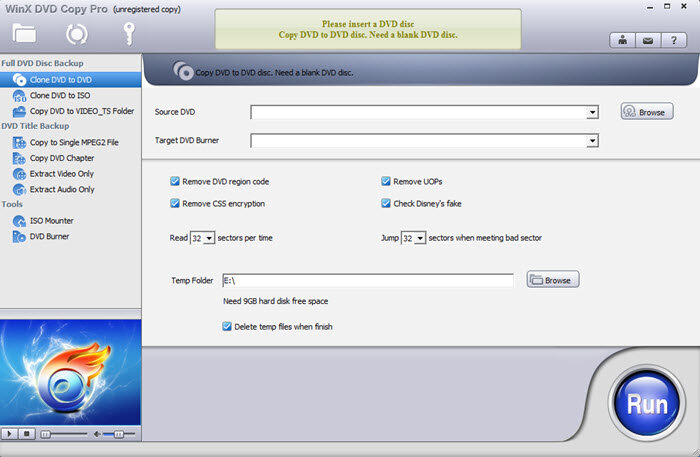 Get Your Halloween Treat — A Free Copy of WinX DVD Copy Pro
Until November 5th, you can get a free copy of WinX DVD Copy Pro from Digiarty, the well-known developer of this and other apps for Mac and Windows. If you're still not sure about whether WinX DVD Copy Pro will work for you, check out this review of the top six DVD copy apps for Windows.
To get your free copy, just click this link, then submit your valid email address. You'll receive WinX DVD Copy Pro and a license key free of charge.