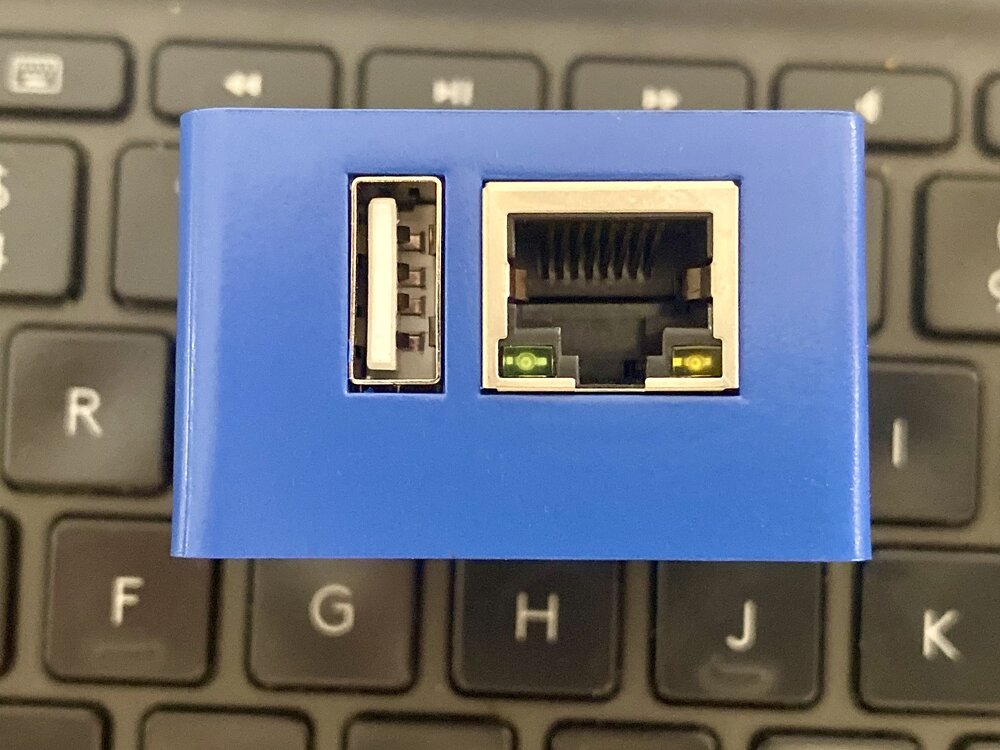 Wouldn't you love to know what every device on your home or small business network is doing on the Internet, 24/7/365? That's the idea behind Firewalla, a small and totally unobtrusive hardware-based network firewall designed and built by a team of folks who came from careers at networking behemoth Cisco. Today I'm reviewing Firewalla Blue ($179), one of two cybersecurity firewall appliances from the company.
What's It For?
Think of Firewalla as a small hardware firewall that plugs into your Internet router. It's designed to protect your network and all the devices on it from a variety of cyberattacks, inform you of unusual things occurring on your network, and even let you do other things like monitor and control your kids' Internet usage, block ads, and act as a VPN server.
Design
When I think of hardware firewalls, I think of big rack-mounted devices made for enterprise. Firewalla Blue is powerful enough to handle small businesses and homes, and the size is correspondingly smaller — in fact, it's just 1.8 x 1.8 inches square and 1.2 inches high (4.57 x 4.57 x 3.05 cm).
That tiny box has an Ethernet port on one side for connecting to a router as well as a USB port, and a micro-USB port and microSD card slot on the other side. The micro-USB port is used for powering the device (a power adapter is included), while the included 16GB microSD card holds the latest software for the device.
What's the difference between Firewalla Red (the $109 version) and Firewalla Blue? Firewalla Blue can handle over 500 megabits per second of bandwidth, while Firewalla Red is designed for up to 100 megabits per second. Red has 512MB of RAM, while Blue comes with 1024MB. The CPU in the Red is a 32bit quad core ARM processor running at 1GHz, while the Blue uses a 64bit version of the ARM processor.
Function
Firewalla is more about function than form, as it's almost invisible! I plugged mine into a TP-Link Archer Wi-Fi router, then used the included USB to micro-USB cable to power the Firewalla Blue from the router itself. Since we have high-speed Internet service at our home/office, Blue was really the better fit for our situation.
Setting up Firewalla is as simple as it could be. You plug it into your router (there's a compatibility list, by the way) and into power, scan a barcode on the device, and it begins protecting your network immediately. The design is truly plug and play.
There are a number of functions that Firewalla can perform:
Cybersecurity, protect all devices

Inbound and outbound firewall with intrusion prevention

Rich insights of your network

Parental Control and Social Hour

Built-in OpenVPN Server, great for traveling or using public Wi-Fi

Access your home network from anywhere in the world

Block Ads across all devices

Family Protect, auto-filtering of porn and malicious sites

Safe search

Geo IP Filtering

VPN Client

Site to Site VPN
That "Social Hour" feature allows you to shut down all online social networking activity for one hour with a tap, meaning that you can actually try to converse with your significant other or family!
Firewalla has an excellent iOS app that provides a way to turn on the various functions, turn notifications on or off, and monitor what's going on. For the first few days that Firewalla was on my network, I let it inform me of everything it thought was a little out of the ordinary. As a result, I kept getting notified that some Belkin HomeKit accessories I have were sending data to Belkin for some reason or other…time to find out what that's all about. Likewise, while watching Hulu I could tell when we were seeing an ad even without looking at the screen, simply because it showed a connection to an ad server at Hulu.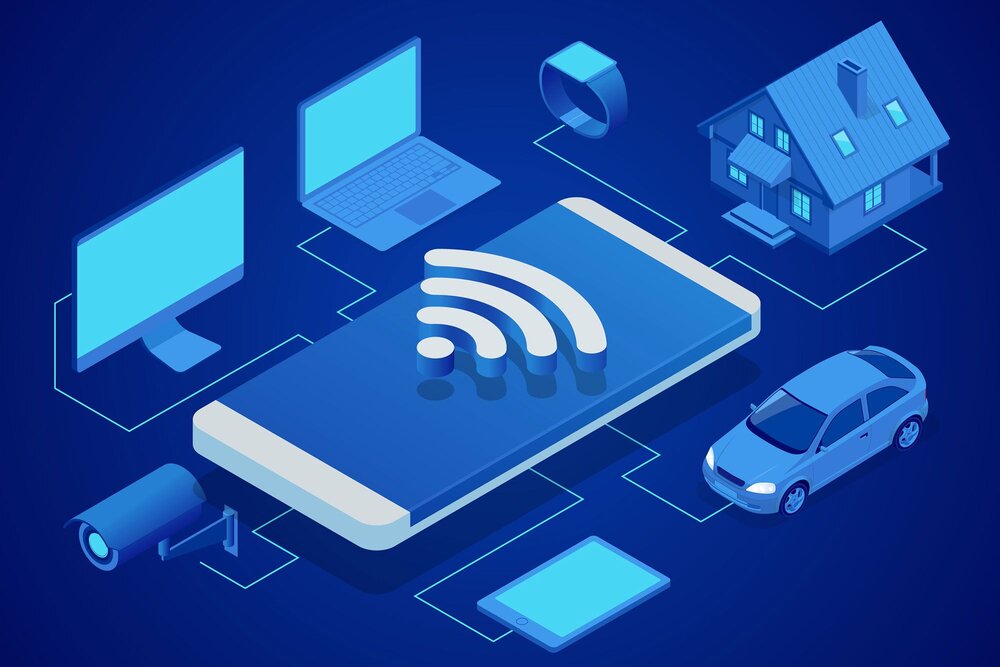 Can you imagine what it would be like if you suddenly discovered you could read 10 times faster than you could yesterday? Or if you went to the gym and started to work out 10 times harder than before?
These exaggerated super powers may seem like the plot details in the latest Marvel movie, but there is actually something — a broadband technology platform from the cable industry — that's projected to ramp up by a factor of 10 in the not too distant future.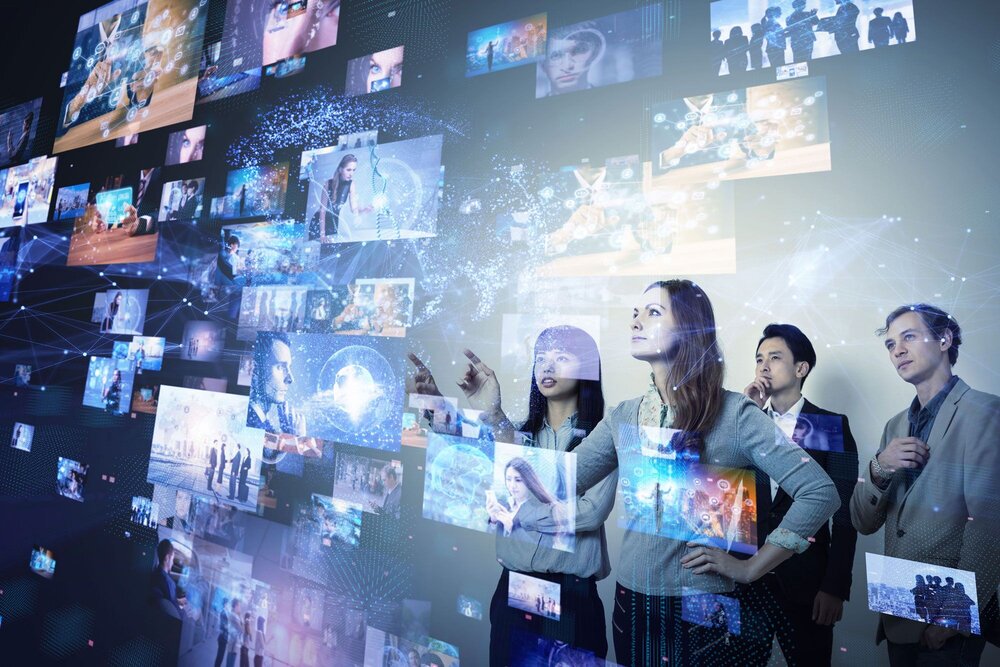 Cable broadband providers in the U.S. and around the globe are beginning work on this new service, called 10G. "10G" stands for 10 gigabits per second, and should not to be confused with 5G, a mobile industry term, which stands for fifth-generation cellular wireless. This super speedy cable broadband technology platform will not only provide blazing internet speeds but it will have the capacity to handle more data from the dozens of connected devices we have in our homes. When is it going to happen? Sign up to stay on top of its progress.
Of course, a better, faster network officially means increased reliability, security, and speed with low latency. But let's talk about what it /really/ means (i.e. the cool, life-changing stuff): Workers will be able to telecommute effectively via distance virtual reality to anywhere around the world. Students can learn in entirely new ways through immersive technologies like head-mounted VR displays and collaborative video walls. Doctors can remotely monitor patients' vitals in real time, providing better care and quality of life. And, you will be able to stream your favorite shows in super high-definition video.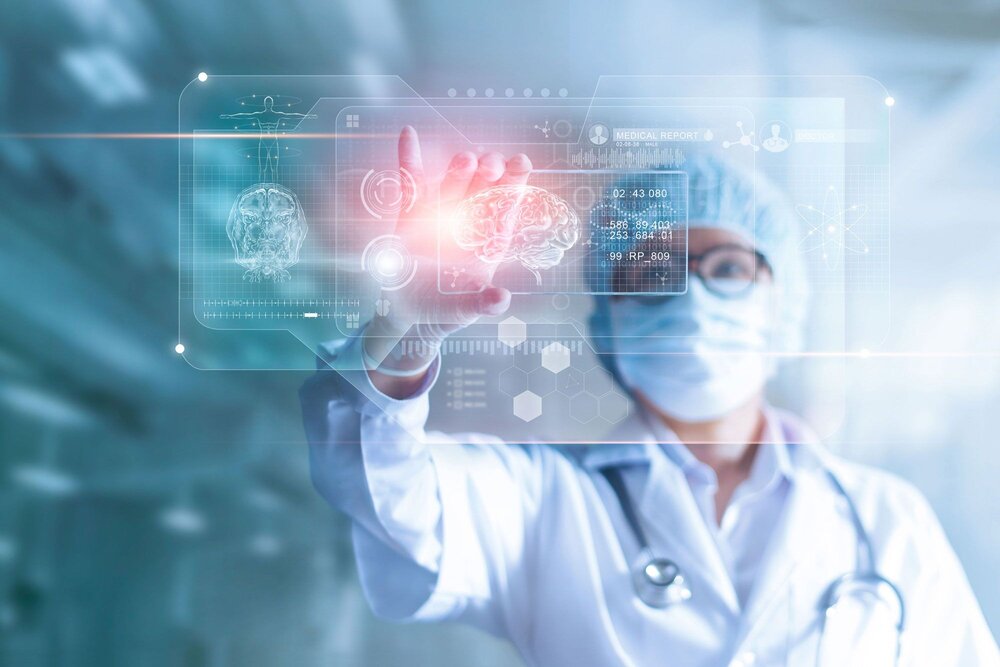 Our reliance on the internet and connectivity is limitless — especially now that so many people have multiple devices and expect richer, more immersive digital experiences. We're not only going to need 10G technology, we're going to enjoy how it seamlessly enables us to live, work, learn, and play better and faster.
With 10G, the possibilities really are endless.
Read more about the 10G platform today, and stay ahead of the curve.