Linksys has announced its newest addition to the Velop product family – the Velop WiFi 6 system. WiFi 6 also known as "AX WiFi" or "802.11ax WiFi" is the latest WiFi standard, promising more speed, coverage, and capacity than any WiFi technology has before.
With the proliferation of smart devices in the home (phones, tablets, TVs, speakers, etc. and now, the 2019 iPhone 11 line) and increase in high-bandwidth applications such as 4K/8K connections, WiFi 6 was built to handle all of the WiFi traffic while providing uninterrupted streaming, faster connectivity and improved battery life for connected devices.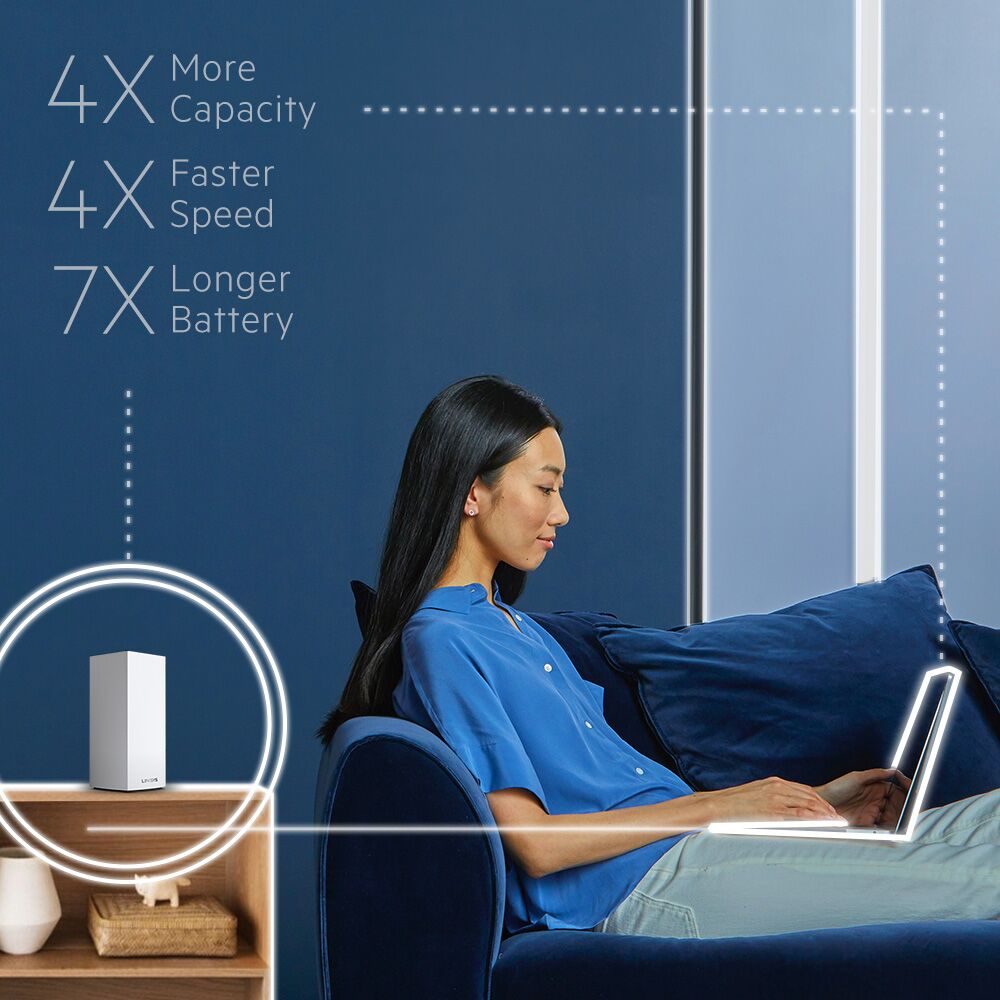 The Velop WiFi 6 system takes advantage of Intelligent Mesh Technology to provide 4x faster speeds, more WiFi range and increased WiFi capacity, all with the flexibility, scalability and ease-of-use of Velop mesh systems, says Kannan Vardarajan, director of product management at Linksys.
It covers 3,000 square feet per node and is designed to manage the demands of more than 50 devices all sharing the same bandwidth. It eliminates dead spots and provides an entire home – backyard and outdoor devices included – with a blanket of whole home, high-speed connectivity, Vardarajan, says.
You can set up the Velop WiFi 6 system from any iOS or Android or iOS device using the free Linksys App. The Linksys Velop WiFi 6 system (1-pack) is now available for pre-order on Amazon.com at a manufacturer's suggested retail price of $399. A two-pack is now available for purchase at Best Buy and Amazon.com for $699.