Apple has been granted a patent (number 10.459,521) for a "touch surface for simulating materials" that hints at iPhones, iPads, and Macs that can mimic the feel of different textures.
In the patent data, the tech giant notes that typically, the tactile characteristics of touch surfaces are usually limited by the physical characteristics of the materials utilized to construct the surfaces. Apple is considering devices with bodies equipped with vibrators and sensors that can make them feel warmer or cooler, perhaps even rougher or smoother.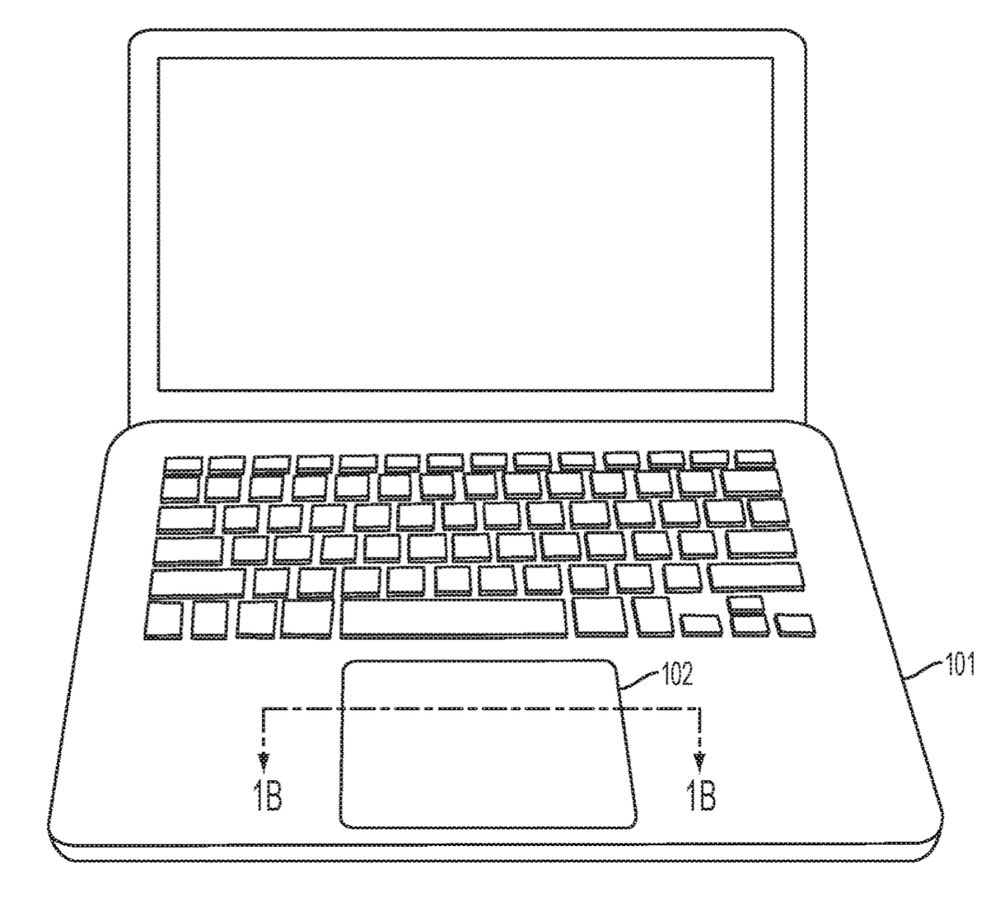 Here's the summary of the patent: "A system for simulating materials using touch surfaces includes a touch surface, an actuator and/or an temperature control device, and a control unit. The control unit controls the actuator or the temperature control device to cause at least a portion of the touch surface to simulate a material. Such control may include utilizing the actuator to vibrate the surface to simulate the tactile sensation of texture.
"Such control may also include utilizing the temperature control device (such as a Peltier device) to control the temperature of the surface in order to simulate the thermal conductivity of a material. In some cases, the temperature control may be performed utilizing a temperature sensor to adjust the temperature of the surface. In various cases, the vibration and/or temperature may be varied over time, such as in response to one or more touches detected using one or more touch sensors."
Of course, Apple files for — and is granted — lots of patents by the U.S. Patent & Trademark Office. Many are for inventions that never see the light of day. However, you never can tell which ones will materialize in a real product.