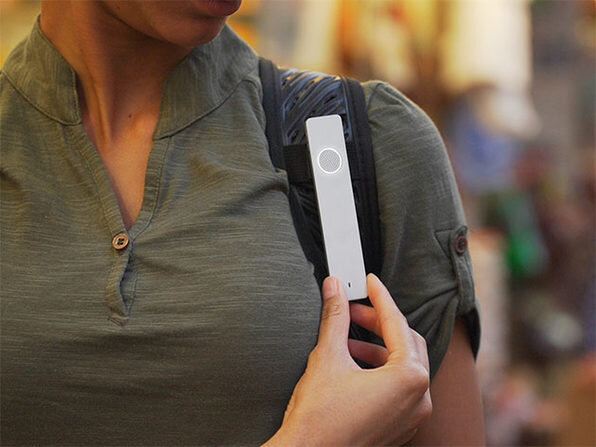 Star Trek's Universal Translator isn't here yet, but it's getting closer every day. The ONE Mini Pocket Multilingual Assistant captures voice input and converts it to readable text, making conversations in a dozen languages easier than ever. We have this tool on sale today for $59.00, and it's perfect for any traveler in your life.
Translate and transcribe 12 languages in real-time with the ONE Mini Pocket Multilingual Assistant. ONE Mini is a multilingual assistant designed to be a lifestyle gadget that combines smart recording, audio transcribing, AI translation, live translation, and music receiver all-in-one. Travel abroad and improve your communication experience by combining AI translation technology and live interpreter service. Plus, its recording and transcription function allows you to communicate on the fly while in another country.
Record & translate 12 languages in real-time

Transcribe audio recordings w/ its speech recognition & text-to-speech technology

Get premium live interpreter service 24/7

Wirelessly listen to playback w/ its advanced Bluetooth 5.0 tech
Remember, the holidays are just around the corner. The ONE Mini Pocket Multilingual Assistant would make a great gift for someone in your life. It's available in Black, Silver, Red and Green.