Apple has applied for another patent (number 20190324503) — one of a dozen or so — for an "electronic device with a wrap-around display" that hints at a iPhone with a wrap-around screen. And — who knows? — perhaps iPads, as well.
In the patent filing, Apple says that in the last few years the functionality of portable electronic devices has increased "exponentially" and that improvements can be realized by investigating ways to maximize the utility of unused portions of these devices. The tech giant says that, unfortunately, the current form factor, leaves the sides and rear surfaces of an device unused or at best configured with buttons and switches with fixed location and functionality.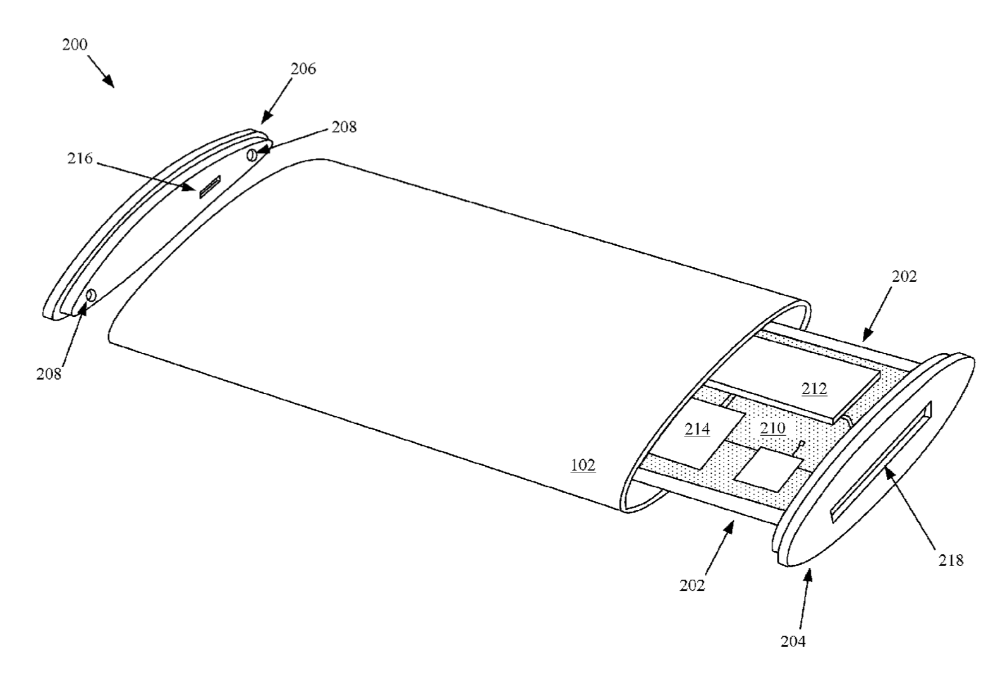 Since many of these buttons and switches have fixed functionality they can't always be incorporated into third party applications. Apple wants to change this.
Here's the summary of the patent: "A consumer electronic product includes at least a transparent housing and a flexible display assembly enclosed within the transparent housing. In the described embodiment, the flexible display assembly is configured to present visual content at any portion of the transparent housing."
Of course, Apple files for — and is granted — lots of patents by the U.S. Patent & Trademark Office. Many are for inventions that never see the light of day. However, you never can tell which ones will materialize in a real product.