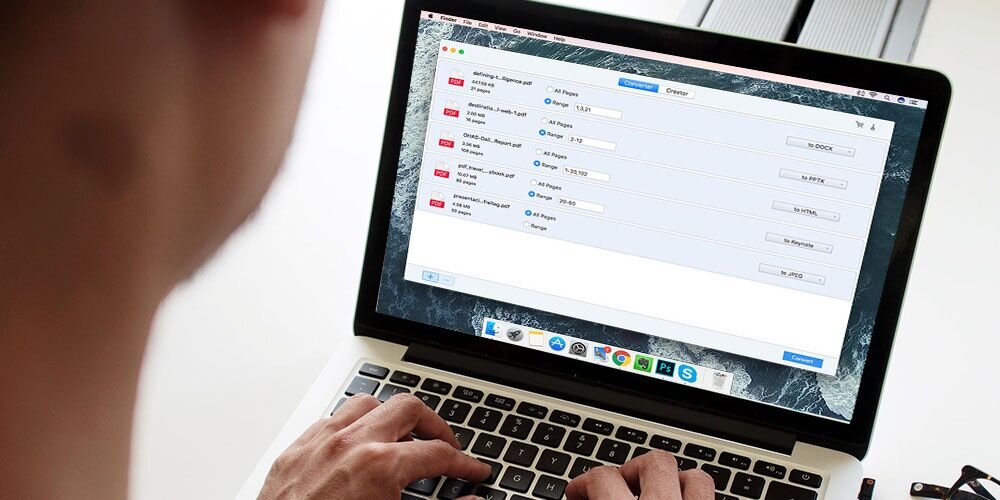 It's time for another Pay What You Want Mac Bundle! This time, we have a collection of useful Mac utilities that we call The Magnificent Mac Bundle, and you can pay whatever you want. Pay a tiny amount and you'll get seven apps, pay more than the average price paid by others (currently at $8.76, but can vary), and you get all nine apps.
There's more — if you pay more than the current leader on the leaderboard, you get entered into a giveaway for an iPhone 11 (256GB), AirPods, and a wireless charging pad. If that's not enough to get you excited about The Magnificent Mac Bundle, perhaps a description of the apps included in the bundle will! This is a $366 value, and you can Pay What You Want!
---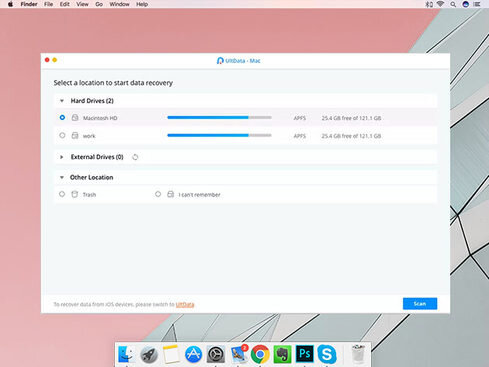 UltData Mac Data Recovery (valued at $69.95)
When you're juggling so many apps and so much information, you're bound to lose some data from time to time. Get it all back with Ultdata Recovery! This complete solution recovers all types of files from your Mac, storage devices, partitions and volumes. No matter whether you deleted a file, accidentally formatted a disk, virus infections, or any other reason, Ultdata Recovery will get you your data back.
Retrieve files from your Mac, storage devices, partitions & volumes

Preview photos in thumbnails to check the quality in advance of recovery

Get back lost files in over 550 formats

Run quickly w/ the easy user-interface to guide you through the whole data recovery operation

Use four new recovery modes: lost files recovery, raw recovery, partition recovery, & iTunes backup recovery
---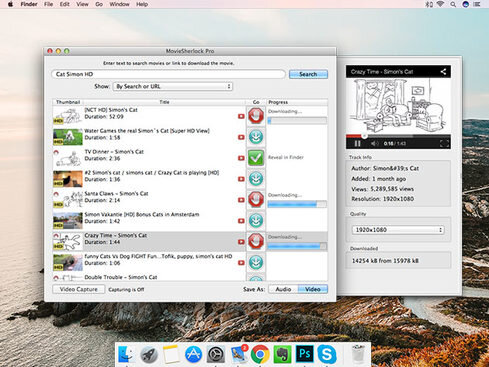 MovieSherlock Pro Video Downloader (valued at $24.99)
Easily stockpile movies, the latest shows, and your favorite YouTube videos on your Mac with Movie Sherlock Pro. It lets you download any video from nearly any website so you can access media on your Mac with or without Wi-Fi. It's simple, intuitive, and even maintains high-definition quality so you don't miss a pixel. 
Converts videos to MP4 & MP3

Includes subtitles for videos from certain sites

Downloads 15x faster than real time

Integrates iTunes so you can copy video & music to your iPhone, iPad, iPod, etc.

Downloads multiple files simultaneously

Supports videos from thousands of websites

Retains native video format

Keeps original file names from source web pages

Maintains 1080P/780P quality
---
Dropzone 3 (valued at $10)
When you're working between several apps and windows, you waste tons of time just trying to navigate your desktop. With Dropzone 3, you can perform all of those functions simply by dragging to the top of your screen. Dropzone is like Finder on steroids. Simply drag a file to the top of your screen and drop the file into the right folder, app, or action icon in the grid that pops out. No need to open multiple, excessive windows—it's as easy as drag and drop.
Move or copy files, launch or install apps w/ a simple drag and drop

Upload files to Google Drive, YouTube, AirDrop, Facebook, Twitter, FTP & SCP Servers & more directly from your desktop

Shorten URLs using Goo.gl w/ fewer steps

Build zip files in an instant

Use the F3 keyboard shortcut to open Dropzone & perform actions w/o touching the mouse

Expand Dropzone to your liking w/ a huge number of installable new actions, viewable here
---
AnyTrans for iOS (valued at $69.99)
Consider AnyTrans your all-in-one iOS content manager, designed to streamline access to files spread out across your different Apple devices. No more scrambling to find specific files scattered amongst your iPhone and iPad—AnyTrans consolidates access to all your content, ensuring you'll spend less time culling through it and more time putting it to use.
Easily control all your files on iPhone, iPad, etc.

Quickly transfer music between devices, manage playlists, & more

Organize your photo library to quickly manage, view, & share pictures

Make any video-Retina-configured or otherwise-playable on the device of your choice

Consolidate & manage all your personal data: contacts, call history, etc.

Clone content from old devices to new ones

Merge data between devices without signing in & out of multiple Apple IDs

Navigate all your iCloud content quickly
---
Camera Guard 3 Pro (valued at $49)
You might not think much of that webcam installed above your monitor's screen, but, with a few lines of code, hackers can take control and spy without you even knowing. Camera Guard™ makes sure that no hacker, spy, or malware can observe you or listen in on your macOS device. With just one click, Camera Guard™ protects your camera and microphone, and it doesn't stop there. Featuring a new app blocker, Camera Guard™ protects your macOS apps with a PIN, so unauthorized users can't sneak in. Camera Guard™ also sports ransomware protection with the new Deep Detective™, an innovative AI that observes all accesses on your macOS and reports suspicious activity.
Keep hackers from tapping into your device's camera & microphone

Prevent unauthorized app access w/ PINs for your apps

Stay on top of potential threats w/ Deep Detective™ surveillance

Keep your device safe from ransomware
---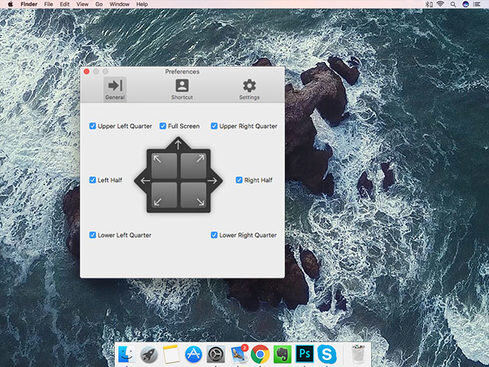 Cisdem Window Manager (valued at $14.99)
Are jumbles of windows getting in the way of your productivity? Cisdem Window Manager can split-screen into various sizes and positions on Mac. All you have to do is drag windows to the edges or corners of your screen, or use our grid system to select the area that the windows should cover and you can also set keyboard shortcuts. Once you start splitting screens on mac with Window Manager you'll wonder how you ever managed without it.
Automatically split-screen when dragging to screen edges

Resize your window w/ the innovative grid system

Be even more productive w/ keyboard shortcuts

Customize Window Manager's function & appearance to fit the way you work w/ your Mac
---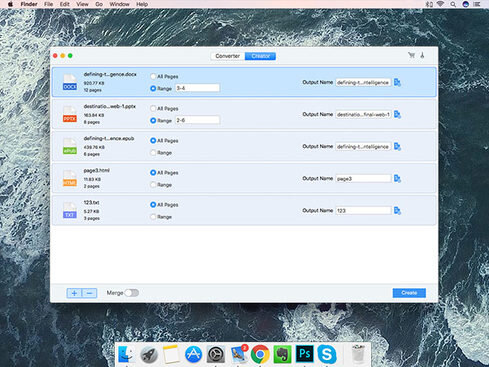 Cisdem PDF Converter (valued at $74.99)
Cisdem PDF Converter is a complete PDF solution, which delivers everything you need to convert and create PDF files. It converts PDF files to images (TIFF, JPEG, PNG, GIF, and others) and editable document files (Text, Word, Excel, ePub, PowerPoint, RTF, HTML, and more) on Mac. Additional features include convert specified PDF pages; merge multiple files into one PDF, and working with encrypt PDF files. This PDF converter is your all-in-one tool to help you convert files to and from PDFs, making your work more efficient.
Convert PDF to Word, PPT, Text, Rtfd, ePub, Html, Keynote, Pages, Image & create/merge files to PDF accurately

Batch convert & merge different formats files to & from PDF

Convert encrypted PDFs to access data

Keep original layout & content without quality loss
---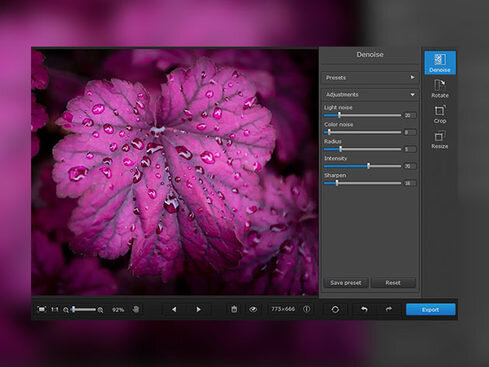 Photo Denoise (valued at $41.95)
There are few things as irritating as taking the perfect photo on your night out, only to find that the lack of light has made it grainy and tough to see. With Photo DeNoise, you can fix all of that noise during the post-production process. Fight back against grainy photos, and overcome your fear of poorly lit photos with Photo DeNoise!
Remove image noise w/ predefined noise removal settings

Tweak denoising parameters by hand for greater precision

Eliminate luminance & color noise quickly

Denoise w/o losing crispness & detail

Perform frame transformations like flip, rotate, or crop
---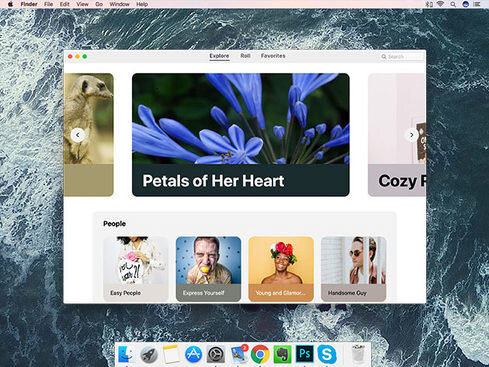 Wallpaper Wizard 2 (valued at $9.99)
Make your Mac even more beautiful with countless wallpapers and backgrounds. No more digging around in Google Images — just open the app, pick wallpapers that catch your eye, and let the Wizard do the trick. All of the images are HD, and with 25,000 images and counting, you won't run out of HD backgrounds even if you set a fresh one daily.
4K wallpapers are retina-ready

25,000 images w/ new collections added monthly gives you all kinds of options

Works across multiple displays w/ the same for all or a different for each
---
All good things must come to an end, and you have only seven days to take advantage of The Magnificent Mac Bundle. Pick your price and get it while it lasts.