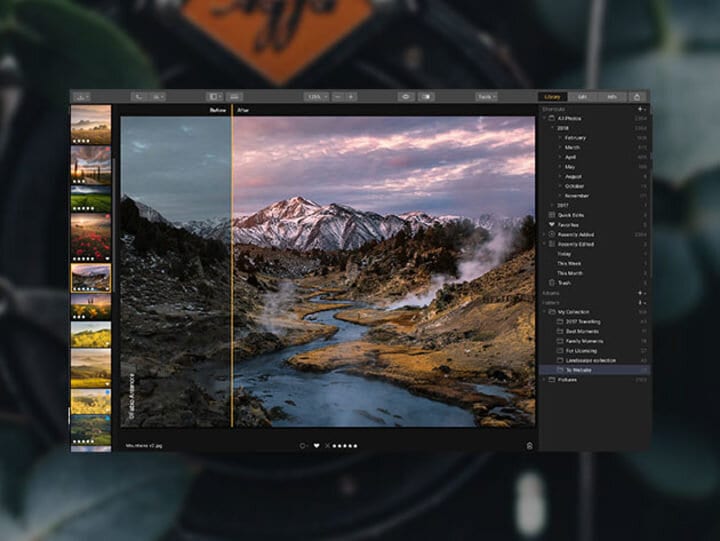 I do a lot of photography, and often get "WOW!" remarks from friends and total strangers. Wanna know a secret? I run my best photos through Luminar 3, award-wining photography software from Skylum that can take a good photo and turn it into a masterpiece. Luminar 3 is on sale today for $29.
Luminar 3 is the fastest way to make your photos stand out. A cutting-edge photography software, Luminar boasts many innovative features. With Accent AI 2.0, you can make dozens of adjustments using one slider. The new "human-aware" technology recognizes people and applies adjustments selectively for more realistic results. You can enhance the skies in your photos with AI Sky Enhancer. Built for your artistic version, Luminar 3 offers over 70 instant looks hand-crafted by pro photographers. Luminar 3 has an easy interface, get more tools without complex configuration.
Easily erase unwanted objects & strangers

Add volumetric lighting to create beautiful beams of light in your images

Make your photos sharper & clearer

Brings a warm sunlight effect to your photos

Get rid of the digital noise on your photos

Use Structure to increase contrast & bring out more details in a photo

Create a feeling of lightness in your photos using Soft Glow
Luminar 4 will be arriving soon, but don't worry — your purchase guarantees an upgrade to the new app for just $49 (usually $59). Luminar 3 will be supported for the foreseeable future, so if you find it to be just what you need, you don't even need to upgrade.