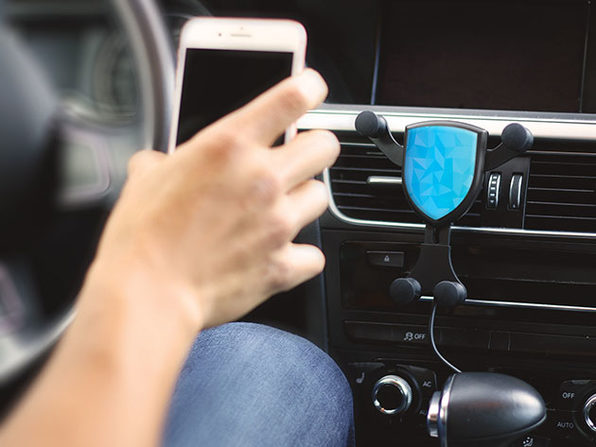 Tired of having cables dangling all over your car? If you have an iPhone X or newer iPhone, you know that it can be charged using Qi wireless charging. The GRAVITIS Wireless Car Charger is on sale today in the Apple World Today Deals Shop for $19.99, and it can make charging your iPhone as easy as just putting it onto the charger — no fighting with cables while you're driving!
The GRAVITIS™ uses wireless charging technology to charge your devices, cord-free. Gravity keeps your phone in place while you're driving and charging up. For effortless navigation and one-touch control, use the GRAVITIS™ every time you're on the road. This charger is compatible with any device that supports Qi wireless charging and charges your device from 2 to 3 hours. Have this charger ready whenever you hit the road by easily putting it in your car's air vent.
Specs
Color: light pink

Materials: plastic

Product dimensions: 4.5″H x 4.5″L x 3.8″W

Qi wireless charger

Fits most vehicles' air vents

Charging time: 2 to 3 hours

Input: 5V/2A

Output: 5V/1A
The GRAVITIS charger can not only make sure your iPhone is always charged, but it's also a much safer solution than regular charging cables. Get one today!