We're approaching the one-year anniversary of Apple's discontinuation of its Photo Print Products service, so I've test driven Motif, an Apple-approved photo print service/externsion that specializes in personalized photo books, cards, and calendars. I used it to create a photo book of pics from the recent Sellers family vacation.
Since Motif is a native extension to Photos on macOS, it runs directly inside Photos. Once you download Motif from the Mac App Store, it's automatically plugged into the Photos app and ready to use. You don't have to export and import your existing photos into another app. To access and launch Motif:
Select any album under My Albums.

Right click (Control click) the album you have selected.

Select Create, and in the drop-down menu, select Motif.

Or you can go to the top navigation bar, click File, select Create, and then select Motif. 

From here, Motif will open inside the Photos app and allow you to choose and launch the type of photo project you want to work on, such as a photo book, a calendar, or a set of cards.
Motif photo projects are automatically saved safely under My Projects in Photos. One feature I really like: while you edit your projects, they're saved in your project for as long as you like to keep them in Photos on your Mac.
You should note that Motif doesn't copy the images you use into your projects. If you delete images from Photos, they'll be removed from your Motif projects, as well.
You'll want to use your best pics in your projects. Uncompressed image formats such as TIFF and PNG are best as compared to compressed formats such as JPG. Both RGB and CMYK work fine. Both are ultimately converted to CMYK by the RIPs on the printing presses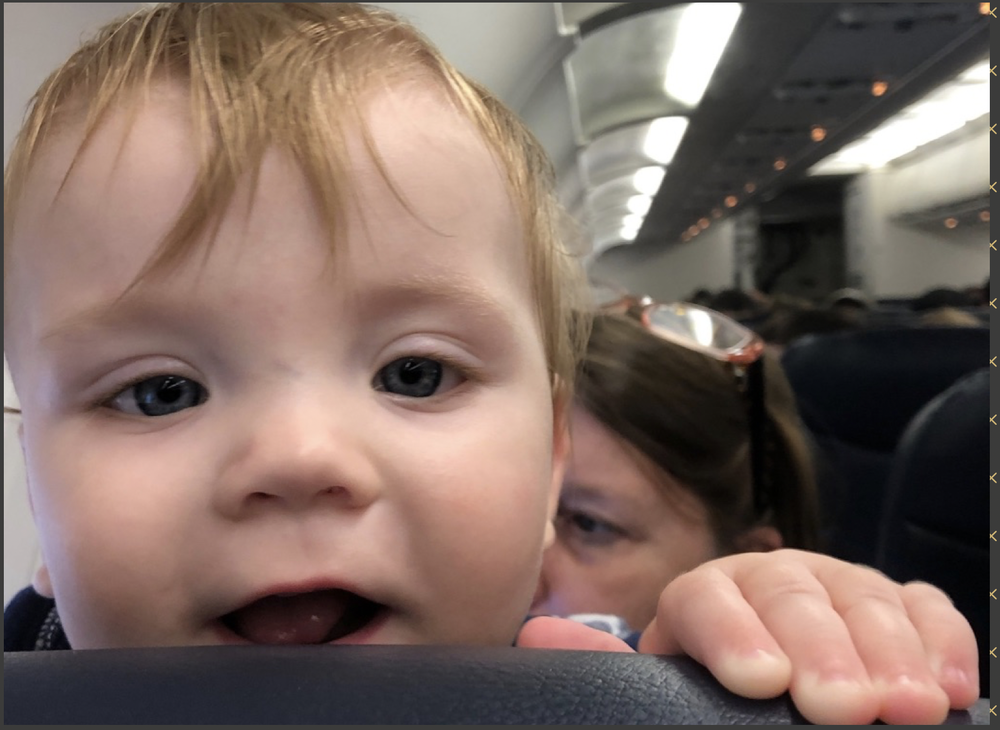 A resolution of 300 dpi at the given output size will give you the highest quality. For example, if you want an image to be 10 inches wide, the image to be at least 3000 pixels wide. 
That said, some photos will reproduce well at resolutions down to 150 dpi, though you'll image quality warnings (which you can ignore if you wish) when you finish a project and place an order at checkout. 
The maximum number of images that can be manually added to a page is 36. The Motif layout autoflow provides one preset layout for nine images. The number of images that can be placed on a page (if using Autoflow) or recommended for a page (if not using Autoflow) depends on the selected theme that you choose when you start a Motif project. Some themes have a small photo count (1–4), while others allow for more (4–9). 
Books have a maximum length of 100 pages, so they can accommodate anywhere from 100 to 900 photos. A typical book includes between 200 and 400 photos.
There a lot of really cool features when using Motif. Among them:

You can add a two-page spread.

You can add a text-only page: 

As mentioned, you can change the number of pictures allowed on each page of the photo project that you're working on. 

You can adjust the length of a photo book by adding pages. The minimum number is 20, but you can expand up to 100 (though the most pages you add, the more it will cost you).

Your page count, number of images, and price all adjust as you make changes while using this page. Sweet!

You can spread a single photo across two pages.
However, there were some issues when using Motif. For one, I was confused to see a blank one that I couldn't edit it at all. The folks behind Motif told me that the blank page is to leave a "divider" before your photos actually begin. That's cool, but I didn't see any sort of "warning" about this, which would have been helpful. This page is paper rather than the glossy paper the rest of your images will be printed on, so it acts as sort of a protector page to your images. 
A second issue was in trying (unsuccessfully) to resize a text block. Supposedly, you can use the text block editing tool to grab a handle on a text block and resize it. I could never get said handle to appear; nor could I find any other way to resize the text block.
Finally, Photos crashed twice when using the Motif extension. There was no damage since a project automatically saves changes, but it was irritating.
Despite this, if you want to use Photos to make attractive photo books, calendars, and cards, Motif offers a fast and (relatively) easy way to do this.
Apple World Today Rating (out of 5 stars): ★★★★