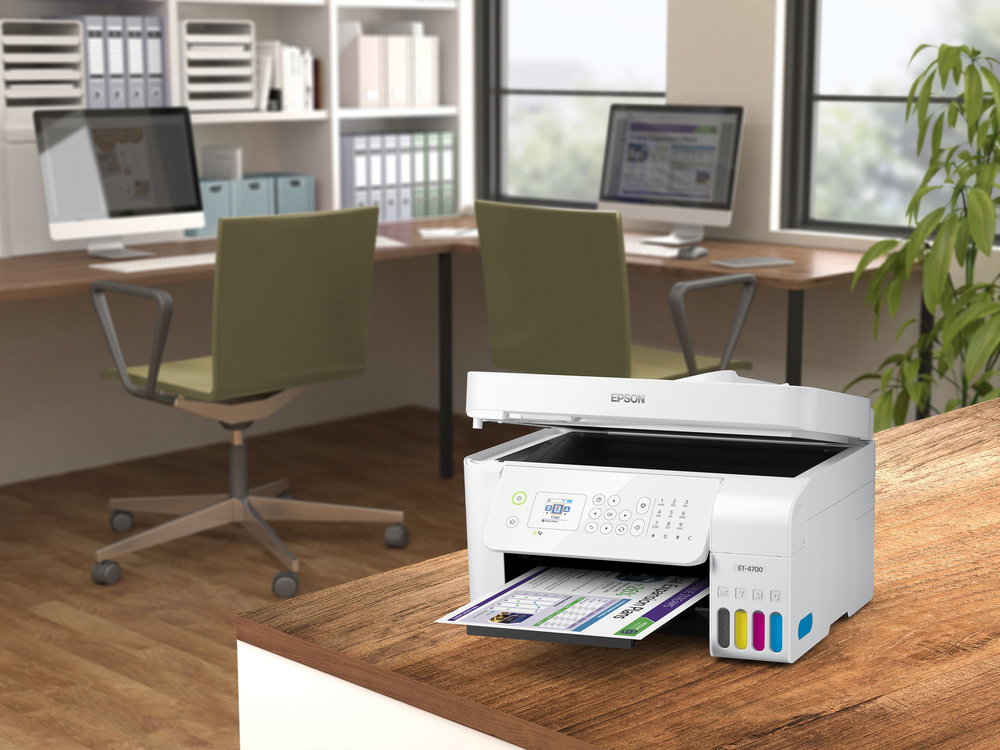 Epson America today added six new printers to the Supertank line of cartridge-free EcoTank printers. These printers use bottles and supersized ink tanks to refill ink, doing away with wasteful ink cartridges that always run out…just when you need them. The company is also announcing a multi-year partnership with NBA Hall of Famer Shaquille O'Neil, who becomes the spokesman for the EcoTank line and other Epson technology.
All of the six new printers provide wireless and borderless printing, and all have color displays making setup and navigation easy. With the huge ink tanks, users can print thousands of pages of color documents or photos before needing to refill the tank. One set of the replacement ink bottles is equivalent to nearly 80 individual cartridges, which means a huge reduction in cartridge waste.
During a recent phone call with Epson, I was amazed to find out that the printers reduce printing costs up to 90 percent — that's about one cent per color page — which is one of the biggest factors in making the line so popular in just four years. For the first time, the company is releasing all of its new printers in white, which it finds to be a much more popular color particularly in homes.
The printers all have capabilities for hands-free voice activated printing through Amazon Alexa and Google Home, with wireless printing using Apple AirPrint or the company's iPrint app.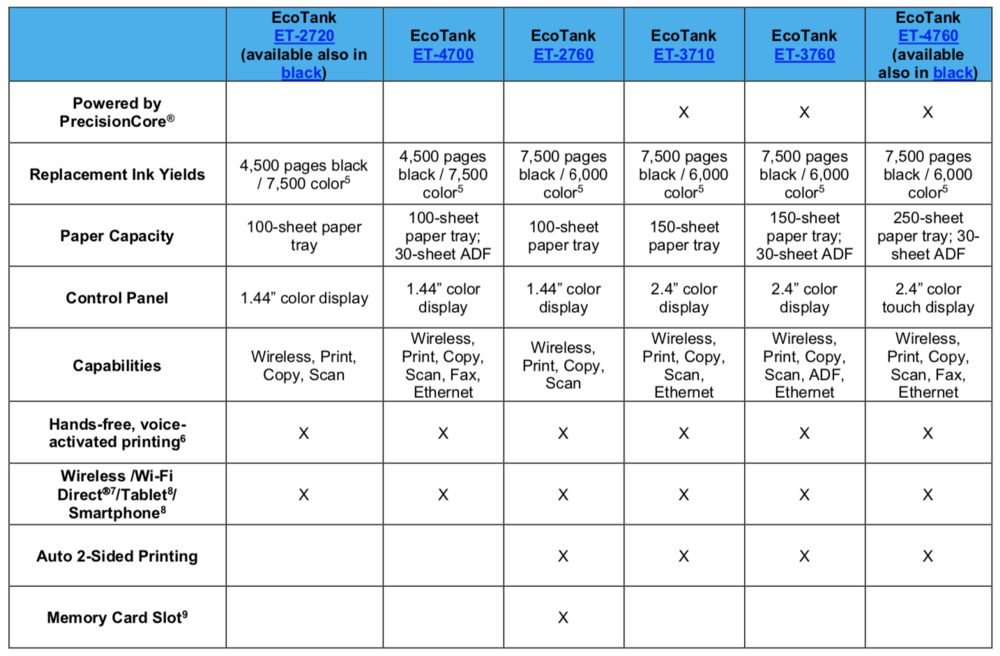 The EcoTank ET-2720 ($249.99 MSRP), EcoTank ET-4700 ($279.99 MSRP), EcoTank ET-2760 ($299.99 MSRP), EcoTank ET-3710 ($379.99 MSRP), EcoTank ET-3760 ($399.99 MSRP), and EcoTank ET-4760 ($499.99 MSRP) are now available through major computer, office and electronic retailers, and on the Epson store (www.epsonstore.com).
Apple World Today plans to review one of the new EcoTank printers in the near future.