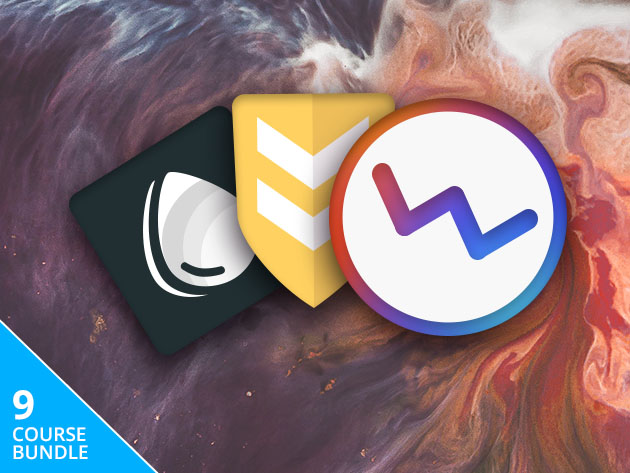 Would you like to get over $1,800 worth of Mac software for just $29.99? Today's your chance, because we're offering the Mighty Mac Bundle featuring VPNSecure, CrossOver and eight other apps! It's a must for any Mac user, complete with a lifetime VPN. package, a web developer bundle, a powerful download manager and a lot more.
You get these great apps and one training bundle!
Dropshare ($24.99 value) – The most flexible sharing solution for Mac

Chronicle Pro ($19.99 value) – Never forget to pay a bill again!

A One-Year Subscription to Clean My Mac X ($69.90 value) – Speed up your Mac and get back storage space

ActiveDock lifetime license ($49.99 value) – A powerful alternative to the macOS Dock

WALTR 2 ($39.95 value) – Wirelessly transfer music, video, PDFs and ringtones to iPhone or iPad

CrossOver 18 ($59.95 value) – Run Windows apps and games on your Mac or Linux machine

Folx Pro Download and Torrent Manager ($29.90 value) – Speed up downloads, easily search torrents with Eltima's Folx Pro

MacPilot 10 ($29.95 value) – Unlock over 1,000 features to tweak your Mac

The Complete Web Developer Bundle ($990 value) – From 3D Games to Slack Clones, Build Mobile & Desktop Apps with 150+ Hours of Coursework from a Top Coding Authority

VPNSecure Lifetime Subscription ($499.99 value) – Unlock True Online Privacy with This Encrypted, Zero-Logging VPN Service
Grab the bundle today before it's too late!