Apple opened Apple Xinyi A13 in Taiwan today, welcoming thousands of customers in the Xinyi district of Taipei. You can find a plethora of pics here.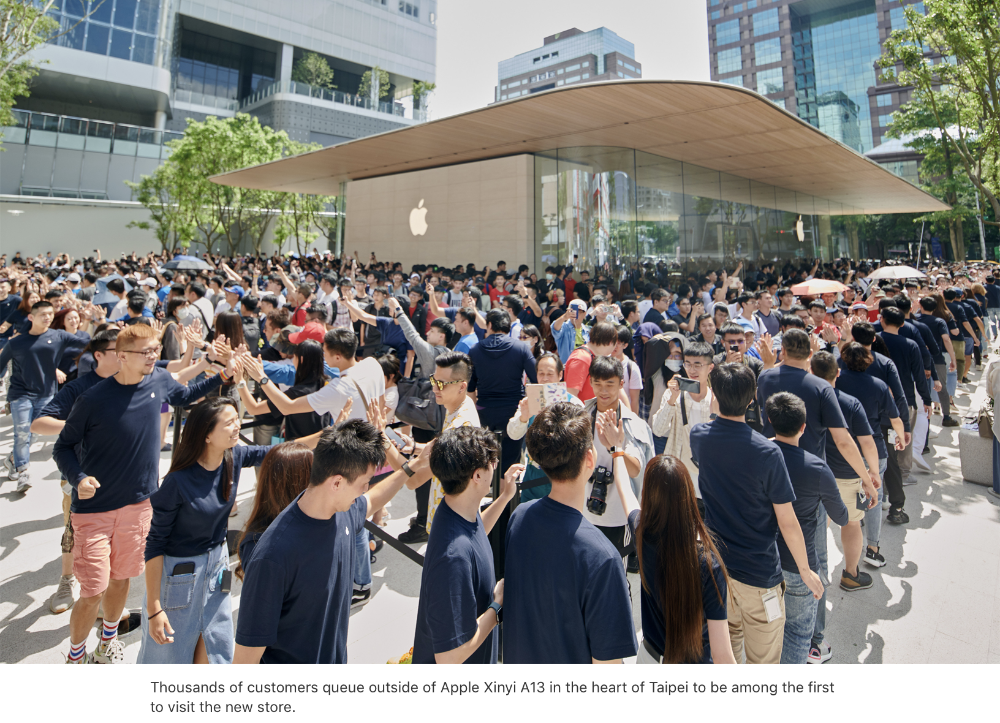 For the first time, Apple will host artist-led Today at Apple sessions in Taiwan featuring creators that include local artists based in Taiwan. Programming kicks off with a six-week Stage for Creativity series starting opening day, with a performance from singer Eve Ai.
Apple Xinyi A13 opened Saturday, Jun3 15, at 10 a.m. Nearly 4 million people have visited the Apple Store in Taiwan since Apple Taipei 101 opened almost two years ago. To sign up for Today at Apple sessions, visit apple.com/tw/today and the Stage for Creativity page.