According to the International Data Corporation's (IDC) Asia/Pacific Quarterly Mobile Phone Tracker, India's smartphone market got off to a good start with a total shipment of 32.1 million units in the first quarter of 2019, maintaining a healthy 7.1% year-on-year (YoY) growth.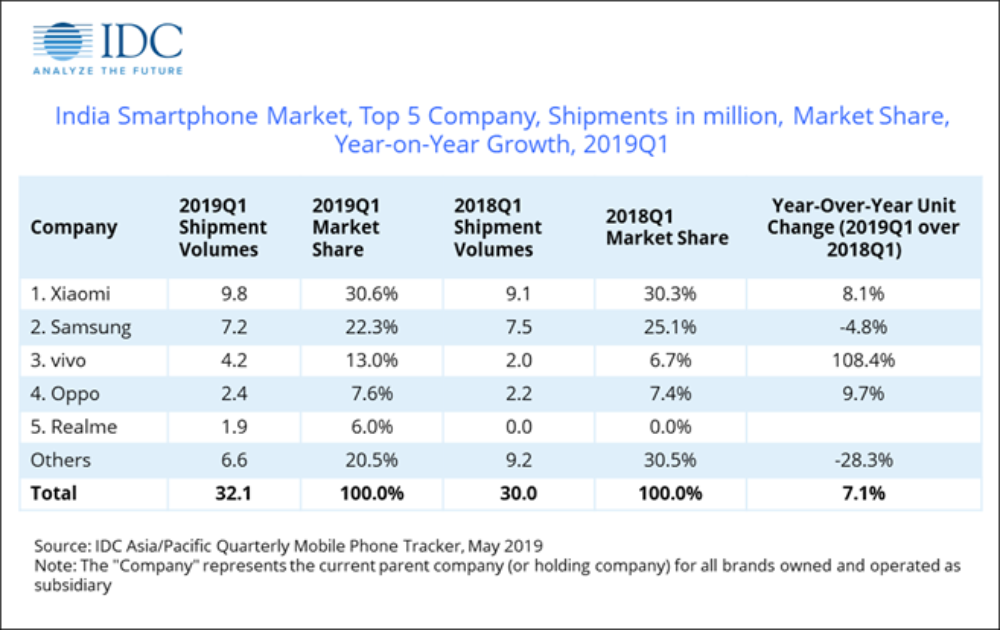 However, Samsung surpassed Apple for the leadership position in the premium ($500+) segment with an overall share of 36.0% in the quarter due to its newly launched Galaxy S10 flagship series that was supported by huge marketing campaigns. OnePlus followed, as its OnePlus 6T was the top-selling model in India's $500+ smartphone segment in the first quarter of 2019, according to IDC.
The feature phone market, which still accounts for half of the total mobile phone shipments, registered 32.3 million-unit shipments in the quarter with a sharp decline of 42.4% YoY, according to the research group. There was a sharp drop in 4G-enabled feature phones, declining by more than 50% YoY due to channel inventory from previous quarters, IDC adds.