Since Steve and I can't cover everything, at the end of each week day, we'll offer this wrap-up of news items you should check out.
CEO Tim Cook has tweeted that Apple is "heartbroken" over the enormous fire damage to France's Notre Dame. He says the company will be donating to the rebuilding efforts to help restore Notre Dame's precious heritage for future generations.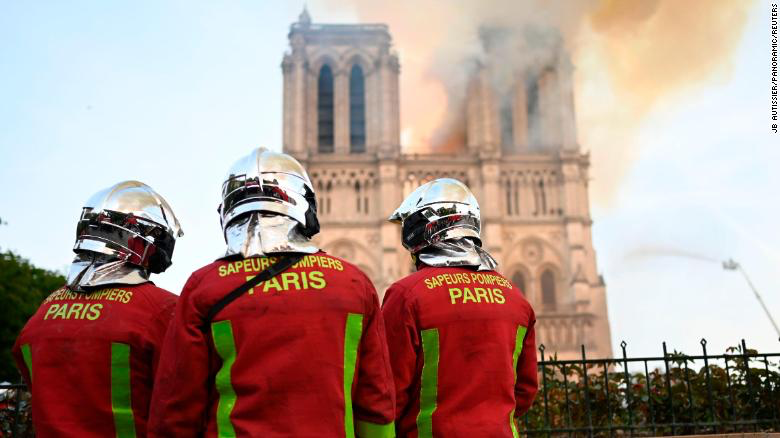 Apple's retail store on the Big Apple's 5th Avenue is having a problem with bed bugs, according to the New York Post. The article adds that the store staff said they received calls from Apple management over the weekend saying the threat was over and had been "isolated."
Apple manufacturer TSMC has announced its 6-nanometer (N6) process, which the company says "provides a significant enhancement of its industry-leading N7 technology and offers customers a highly competitive performance-to-cost advantage as well as fast time-to-market with direct migration from N7-based designs." It could be used to develop an "A14" processor for next year's iPhones.
Apple has updated its tech specs for the 2018 MacBook Air to indicate that the notebook now has a display brightness of up to 400 nits, compared to up to 300 nits previously. MacRumors has confirmed that the improvement is tied to the macOS 10.14.4 update.
As noted by MacVoices, at NAB in Las Vegas, CEntrance Founder and CEO Michael Goodman showed off their MixerFace 4-input mixer/audio interface with Lightning connectivity that provides flexibility for the audio side of mobile production.