Let the Apple Car rumors roll on. Apple has filed for a patent (number 201909109934) that involves a dedicated GPS screen in an automobile. It would be used for GPS and navigation purposes. And, based on some of the graphics in the patent filing, the info would be displayed on the car's windshield.
In the patent filing, Apple notes that it's become popular for drivers to use devices such as the iPhone for directions on the Maps app. However, handheld devices have relatively small screens that are difficult to view while maintaining the wide field of view for driving. Device mounts are often cumbersome and intrusive. Operating a vehicle while interacting with a handheld device is dangerous and illegal in some jurisdictions. 
Apple says that past attempts at resolving these problems have involved interfaces to connect to head units in automobiles. The interfaces involved using wireless connections to present audio and video generated by the handheld device.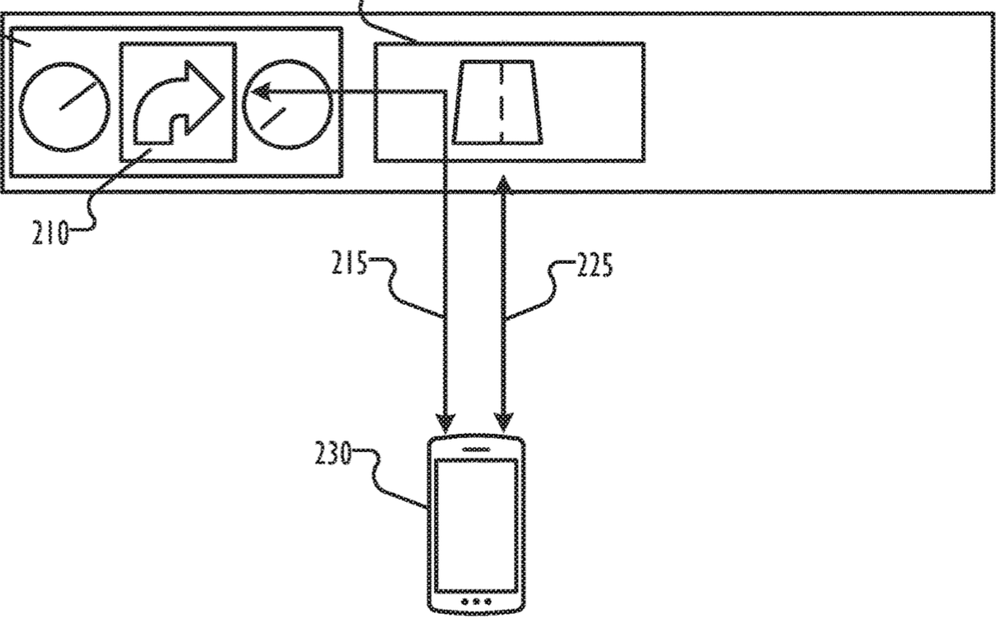 Often the head units would simply mirror the screen of the handheld device, so the user would have a larger hands free view of the navigation application. However, this approach still can lead to the driver removing his visual focus from what is occurring in front of the car, and placing it on the head unit. Apple thinks it has a better idea.
Here's a summary of the patent: "A non-transitory computer-readable storage medium, a method, and a system for receiving display capabilities of a secondary vehicular display, determining metadata to display based on the display capabilities of the secondary vehicular display, formatting the displayable metadata, and transmitting the displayable metadata to the secondary vehicular display. The metadata is determined by receiving a data set from producer, comparing the data set against the display capabilities, and formatting the resultant data from the comparing as metadata."
Of course, Apple files for — and is granted — lots of patents by the U.S. Patent & Trademark Office. Many are for inventions that never see the light of day. However, you never can tell which ones will materialize in a real product.