Future iMacs could wirelessly charge its mouse, trackpad, and keyboard, if a newly filed Apple patent (number 20190089185) ever results in a real world product.
In the patent filing — dubbed "wireless charging system with radio-frequency antennas" — Apple says it would be "desirable to be able to provide improved wireless circuitry for electronic devices and electronic device accessories." And what better way than a desktop computer like the iMac with built-in, wireless power transmission.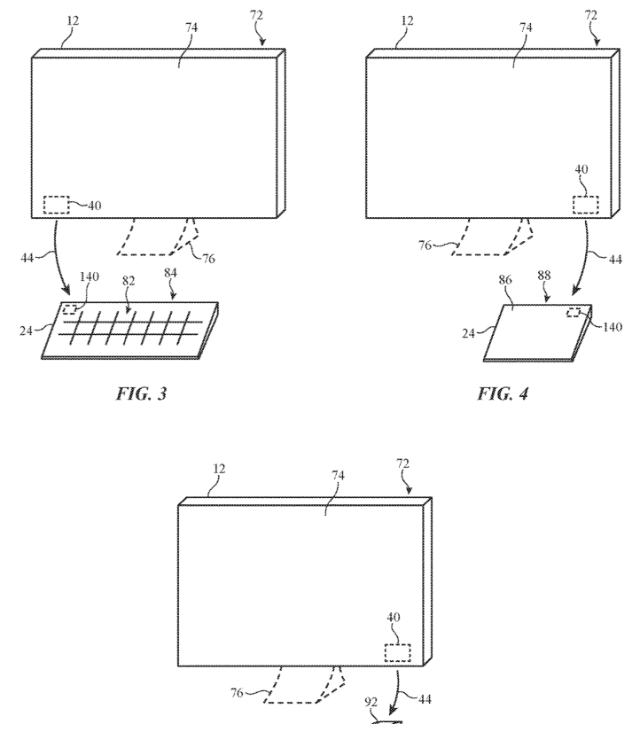 Here's Apple's summary of the invention: "A wireless power transmission system has a wireless power receiving device that is configured to receive power from a wireless power transmitting device. The power transmitting device may have a conductive housing portion at a front face and a reflector at a rear face that form a cavity for an antenna that is configured to transmit wireless charging signals to the power receiving device. The power transmitting device may be a desktop computer.
"The power receiving device may include an antenna that receives signals from the power transmitting device and rectifier circuitry that converts signals from the antenna to corresponding rectified direct current voltage signals that may be used to charge a battery in the power receiving device. The antenna may include a cavity formed from a conductive housing for the power receiving device. The power receiving device may be an accessory such as a keyboard, trackpad, or computer mouse.
Of course, Apple files for — and is granted — lots of patents by the U.S. Patent & Trademark Office. Many are for inventions that never see the light of day. However, you never can tell which ones will materialize in a real product.