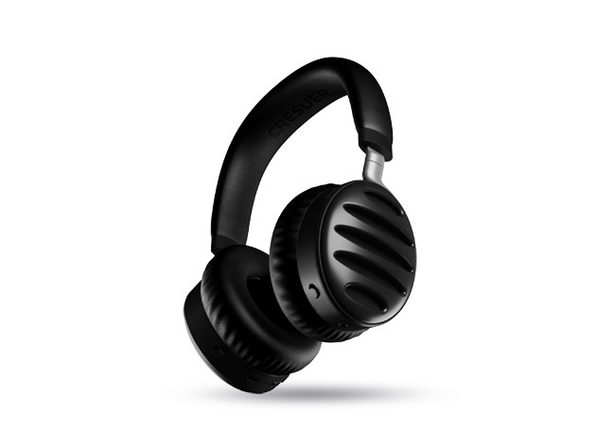 Trying to listen to music or audiobooks while you're traveling can be an exercise in frustration as background noise can interfere with your listening pleasure. The answer to this problem is noise-canceling headphones, and today we have a special on Cresuer HIGHWAVE Noise-Canceling Wireless Headphones. They're already a bargain at just $79.99, but use the promo code MADNESS15 at checkout and you can take another 15% off of your total. 
The HIGHWAVE noise-canceling headphones use active noise-cancellation to reduce background noise and are incredibly comfortable to wear. 
•  Enjoy serenity instantly thanks to active noise-cancellation up to 25db
•  Low latency audio prevents lag while watching movies or playing games
•  Listen for up to 24 hours on a single charge w/ noise-cancellation deactivated
•  High-protein leather & adjustable ergonomic design help you find the perfect fit
•  Answer calls, activate Siri or Google, & more w/ smart controls
•  Flexible cantilever helps you fold & pack up the headphones for travel
•  User-friendly interface lets you answer calls, mute the microphone, adjust volume, & control music playback
As active noise cancellation uses power, battery life is critical with this type of headphone. You can listen to up to 12 hours of your favorite music or other content on one charge. 
Order today for delivery before the end of March, and be sure to use the promo code MADNESS15 for your extra 15% discount.