The Batfree Power Strap has launched on Kickstarter. It's described as a "power strap" for the Apple Watch that provides up to 27 hours of extended battery life and wireless charging.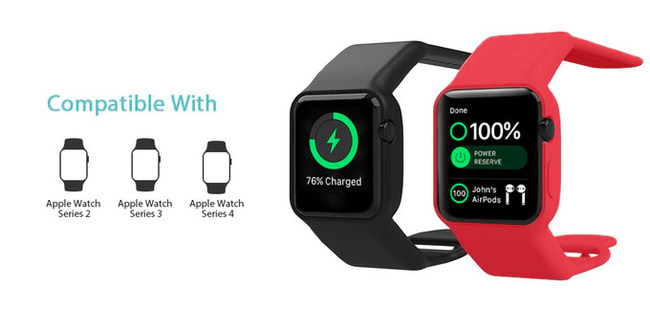 It uses an on-board Li-polymer rechargeable battery hidden within a silicone sport strap. The 600mAh battery incorporates wireless charging that can be enabled anytime the watch battery gets low. The strap leaves the crown of the Apple Watch accessible and allows full functionality of the watch including all ECG functions. 
The Batfree Power Strap is available now on Kickstarter. There's special pricing for early adopters.