If you have a Mac, iPad Pro, and/or a new Apple TV, and if you like games — especially retro arcade titles— add the $49.95 Nimbus Wireless Controller to your shopping list.
Play Pac-Man on your iPad Pro using your finger to direct our yellow hero and you'll be gobbled up quickly. Use the Nimbus with its two physical (analog) joysticks, a traditional D-pad and buttons, and you'll survive much longer.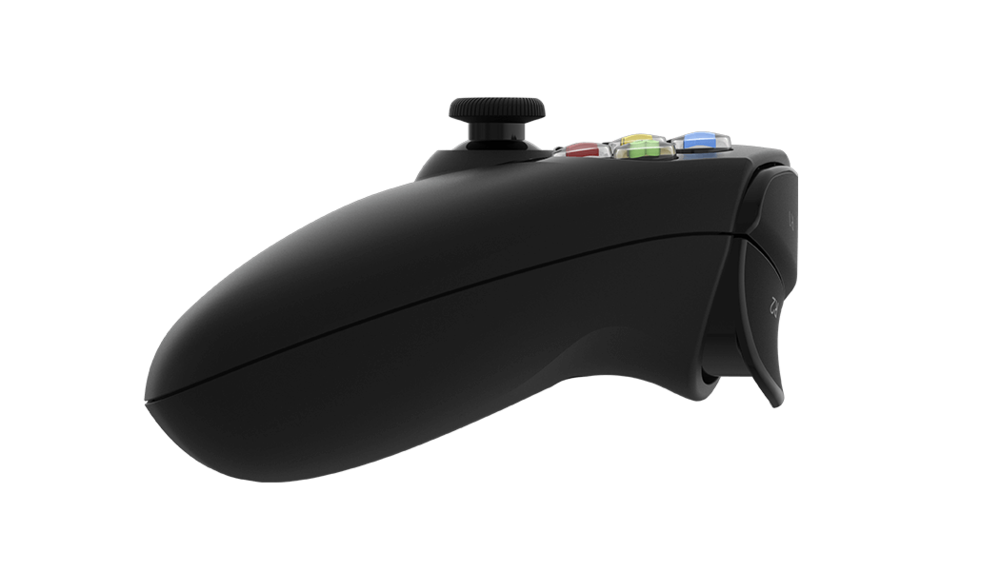 The Nimbus sits comfortably in your hands, and the buttons and sticks are extremely responsive. The Nimbus pairs easily over Bluetooth with iOS devices, the Apple TV, as well as Macs (more on the latter below).
The wireless controller can be charged via the Lightning port on the controller. With the controller turned off (HOLD switch showing orange), the LEDs will light up from left to right, showing the charge state of the battery. Each LED marks 25 percent of a charge.
Depending on the charger you're using, it generally takes between two to three hours for a full charge. However, once fully charged, the Nimbus runs about 40 hours before needing a recharge. (It doesn't come with a Lightning cable; you must use the one that came with your iOS device.)
You can also download a free Nimbus companion app at the Apple App Store, which gives you quick access to charts listing the top free and paid controller-enabled games. It would be nice if there were a macOS version of the app — or at least a website that lists the compatible games; sadly, there's not. The app also keeps your controller up-to-date, and makes sure it's always compatible with your devices, so you'll definitely want to download it.
The Nimbus controller also works on the Mac. Unfortunately, few game developers build in MFi (Made for iPhone/iPad/iPod) controller support for Mac, so the Nimbus controller won't function with most Mac games because of this. The most likely place to find an MFi controller compatible game is on the Mac App Store, but the only way to be sure is to contact the game developers directly.
SteelSeries has announced full Fortnite compatibility across all its mobile controllers including the new Stratus Duo, Stratus XL and Nimbus. This comprehensive family of critically acclaimed controllers is ready for Fortnite on mobile or PC.
It's a full-sized wireless controller perfect for playing Fortnite on iPhone or iPad. The ergonomic shape and familiar button placement of the Nimbus makes it simple for users to jump right into Fortnite or hundreds of other games like Warcraft.
Apple World Today Rating (out of 5 stars): ★★★★