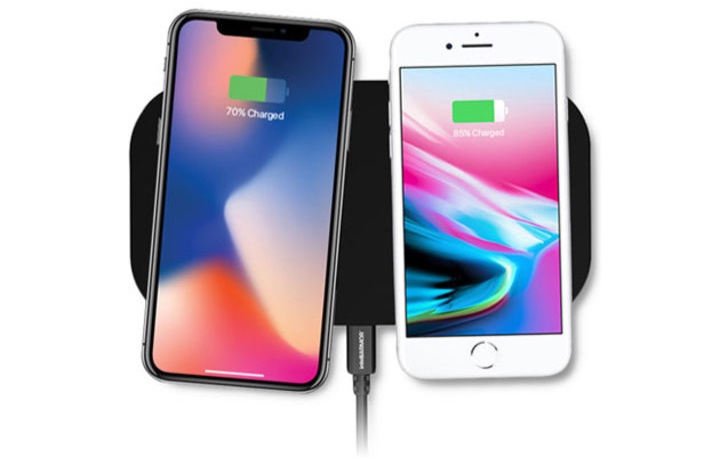 Are there multiple new iPhones in your home? All of the new iPhones use Qi wireless charging, and many Android phones also use this standard for charging. With the AirCharge Pro from IntelliArmor ($49.99), you can wirelessly charge two phones at once. We have the AirCharge Pro on sale at 50% off the usual $89.99 price tag.
This sleek black slab includes a USB-C cable for power, has 10W of power to give to your phones, and features LED charging indicator lights to let you know when charging is taking place. Two anti-slip silicone strips on the bottom of the AirCharge pro keep it from sliding off your nightstand or desk.
This deal ends soon. Make sure that you get your AirCharge Pro at this special low price today.