Apple has applied for a patent (number 10,231,044) for a "portable listening device system" that hints at future AirPods with mini-displays and buttons. We're not talking big displays, obviously, but ones that can indicate battery life, for example. Any buttons on future AirPods would allow you to do things such as easily terminate phone calls.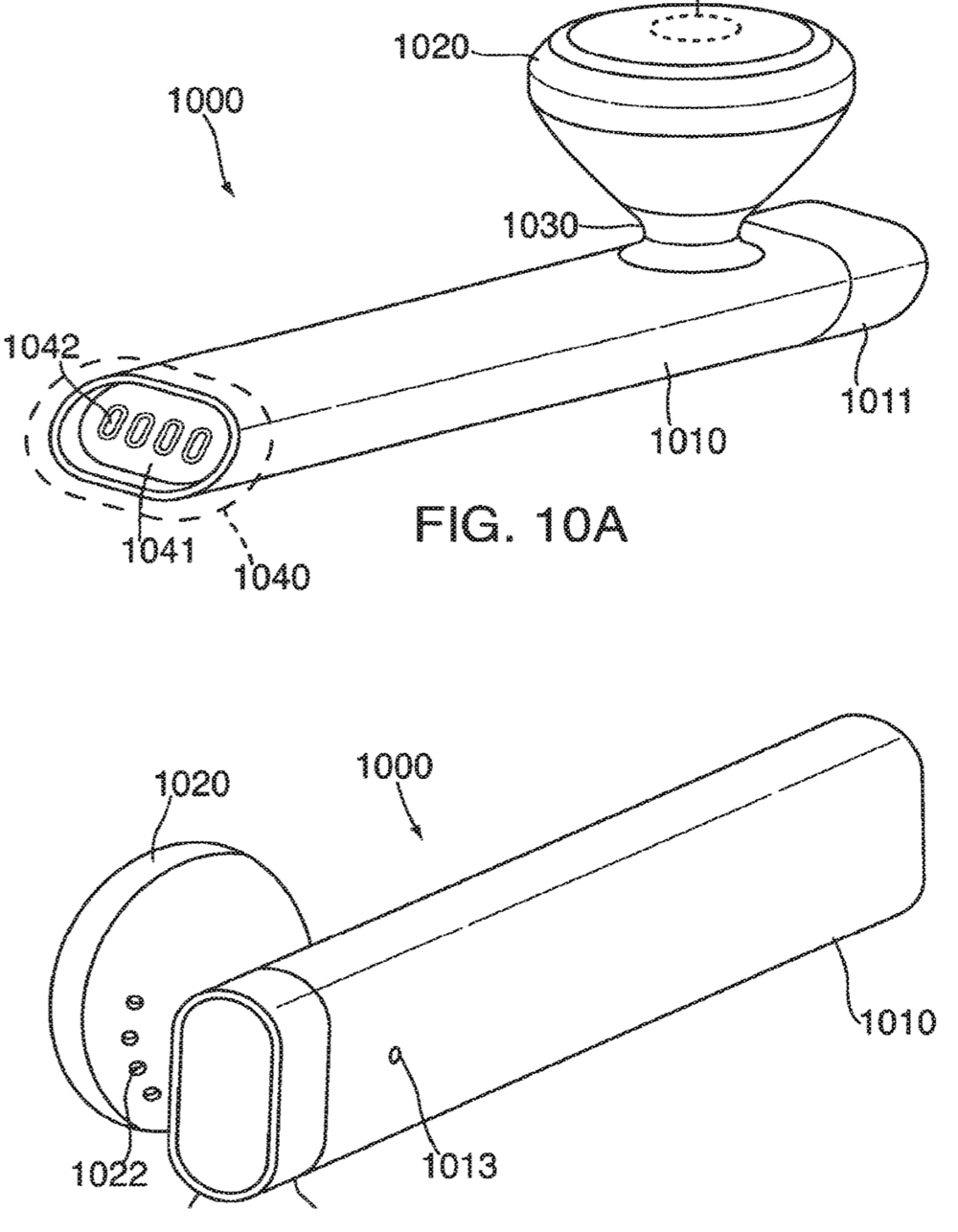 Though these are interesting details, mini-displays and buttons aren't the main focus of the invention. Per the patent filing notes, Apple wants to add these features to earbuds that remain light, small, and comfortable while offering great audio quality — and that can be mass produced in an affordable fashion. 
Here's Apple's summary of the invention: "An in-ear hearing device having an ear interfacing portion integrally formed with an elongated stem portion, wherein the ear interfacing portion extends away from the elongated stem portion; a first acoustic port formed in the ear interfacing portion; a speaker disposed in the ear interfacing portion and aligned to emit sound from the acoustic port; a plurality of electrical contacts disposed at an end of the stem portion, the plurality of electrical contacts including first and second contacts; a second acoustic port formed at the end of the elongated stem portion between the first and second contacts; a microphone disposed in the stem portion; and a channel that fluidically couples the microphone to the second acoustic port."
Of course, Apple files for — and is granted — lots of patents by the U.S. Patent & Trademark Office. Many are for inventions that never see the light of day. However, you never can tell which ones will materialize in a real product.