Since Steve and I can't cover everything, at the end of each week day, we'll offer this wrap-up of news items you should check out.
Qualcomm and Apple were at it again on Friday in their ongoing patent battle. The former claimed an Apple lawyer made an "utterly baseless" accusation of witness tampering against the San Diego-based tech giant and its counsel from Quinn Emanuel. Also, Former Apple engineer Arjuna Siva testified on Monday that he came up with the idea for a Qualcomm patent-in-suit.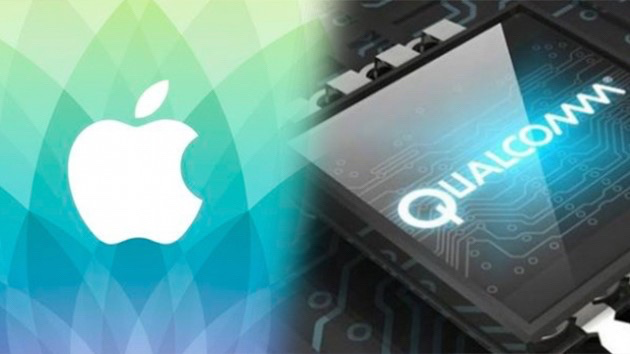 Apple's Health app has been available for some time, but too many of us haven't explored, or even used it. On the MacVoices, Jeff Gamet, who has, walks us through it. Find out what the first thing you should do is, the tab that you will spend the most time, in, and what Jeff hasn't used…but may start.
Apple's stock has risen up to 1.7% in pre-market trading after Bank of America issued an investor's note describing the current low price as an "opportunity" for investors.
The Japanese blog Macotakara says the upcoming revamp of the 9.7-inch iPad will sport an enclosure identical to the current version and still include TouchID and a headphone jack.
Apple has posted five new videos on its YouTube support channel. They continue the"iPhone Can Do What?" series.
Last moth MacRumors reported that Roku was in talks with Apple about supporting AirPlay 2, and the publication says it's since learned that the negotiations are nearly finalized.
Foxconn, the world's largest maker of iPhones, has distanced itself from an "unauthorized" recruitment agency near its factory in Zhengzhou that was excluding ethnic minority jobseekers from applying for jobs, reports The South China News.
Apple has released the fifth developer beta versions of macOS 10.14.14, iOS 12.2, tvOS 12.2, and watchOS 5.2. Registered developers can download the betas via Apple's developer portal. Or they can be downloaded over-the-air once the proper configuration profile has been installed from the Developer Center.