Apple says more apps offer Siri Shortcuts, joining the thousands that have integrated shortcuts since their introduction with iOS 12.
Siri Shortcuts deliver a way to get things done with the ability for any app to work with Siri. Siri intelligence can suggest an action at just the right time.
Users can customize Shortcuts by creating a simple voice command to kick off the task or download the new Shortcuts app to create a series of actions from different apps that can be carried out with a simple tap or customized voice command. Developers can take advantage of this new capability using Shortcut APIs [application programming interfaces].
New Siri Shortcuts provide performance stats in real time and help make training easier. Skiers hitting the slopes this season can use Siri Shortcuts on the Snoww app to start a run (just say, "Hey Siri, let's ski!") and get information about the speed, elevation drops and distance traveled by simply raising their wrist to trigger Siri on Apple Watch ("Hey Siri, how was my run?").
In HomeCourt's latest update, users can ask Siri to start a dribble workout on an iPad or iPhone. And with the Nike Run Club app, runners can use Siri to start a run and get proactive suggestions based on running habits.
Third-party health devices are integrating Siri Shortcuts into their apps for easier data retrieval and control, whether at home or on the go.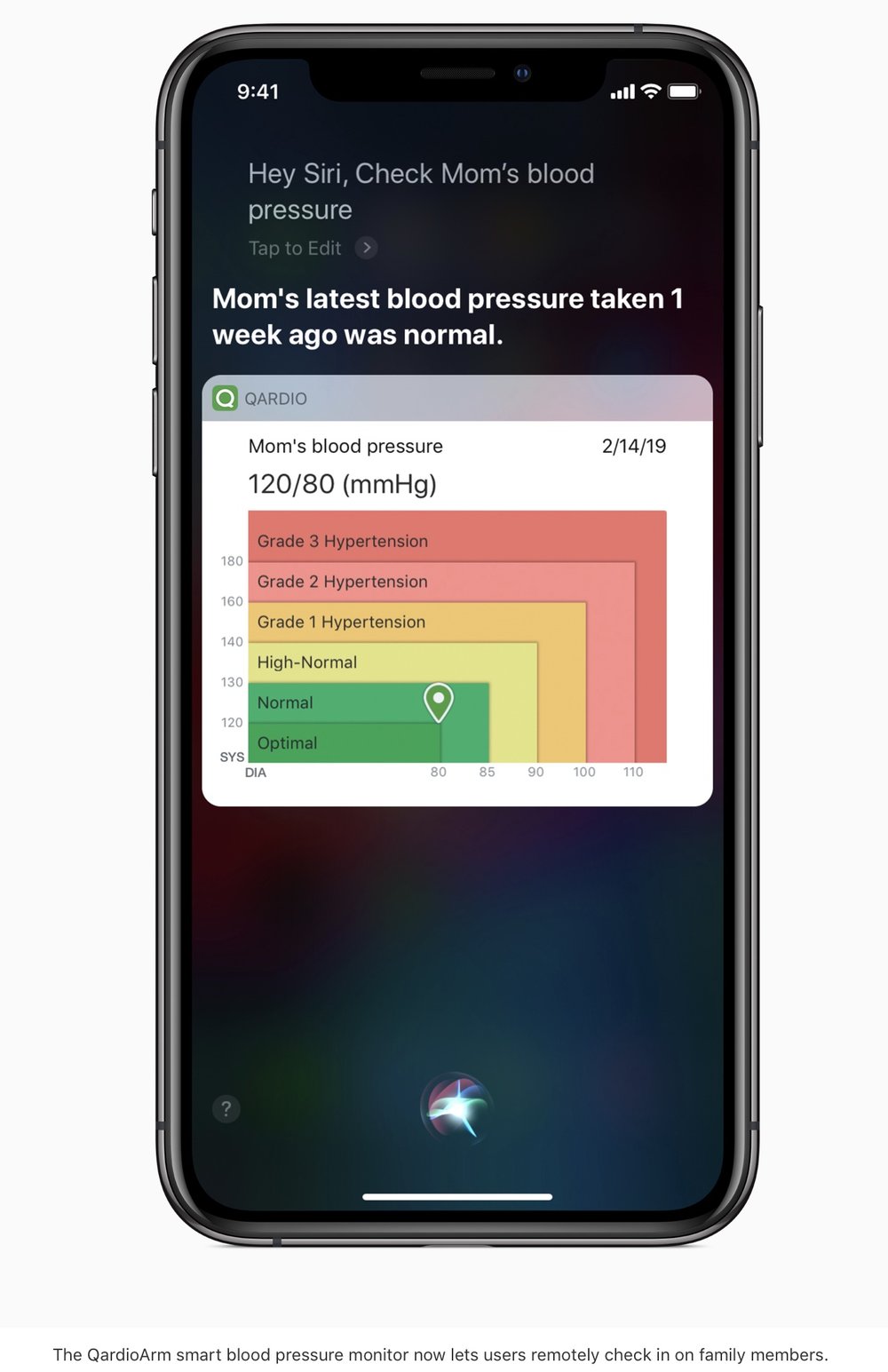 The QardioArm smart blood pressure monitor now lets users ask Siri to remotely check in on family members. For example, people who care for an aging parent can ask, "Hey Siri, what's mom's blood pressure?" and get that information wherever they are, right on their iPhone or Apple Watch.