Eve's just-released Eve Light Strip is a $79, HomeKit-compatible lighting solution that provides up to 1800 lumens and a triple diode architecture for full spectrum white and millions of colors.
It's bright enough to replace a standard lamp, but it really shines (pun intended) for accent lighting. It produces full-spectrum white light, plus users can set it to different colors.
The Light Strip integrates with HomeKit — Apple's framework that allows control of compatible home automation devices through iOS and Siri — and can connect directly to an iPhone, iPad, or home hub via Wi-Fi. You can control it with the Eve app or by using a voice command with Siri. You can set scenes via Siri, your Control Center in the Home app, or Apple Watch.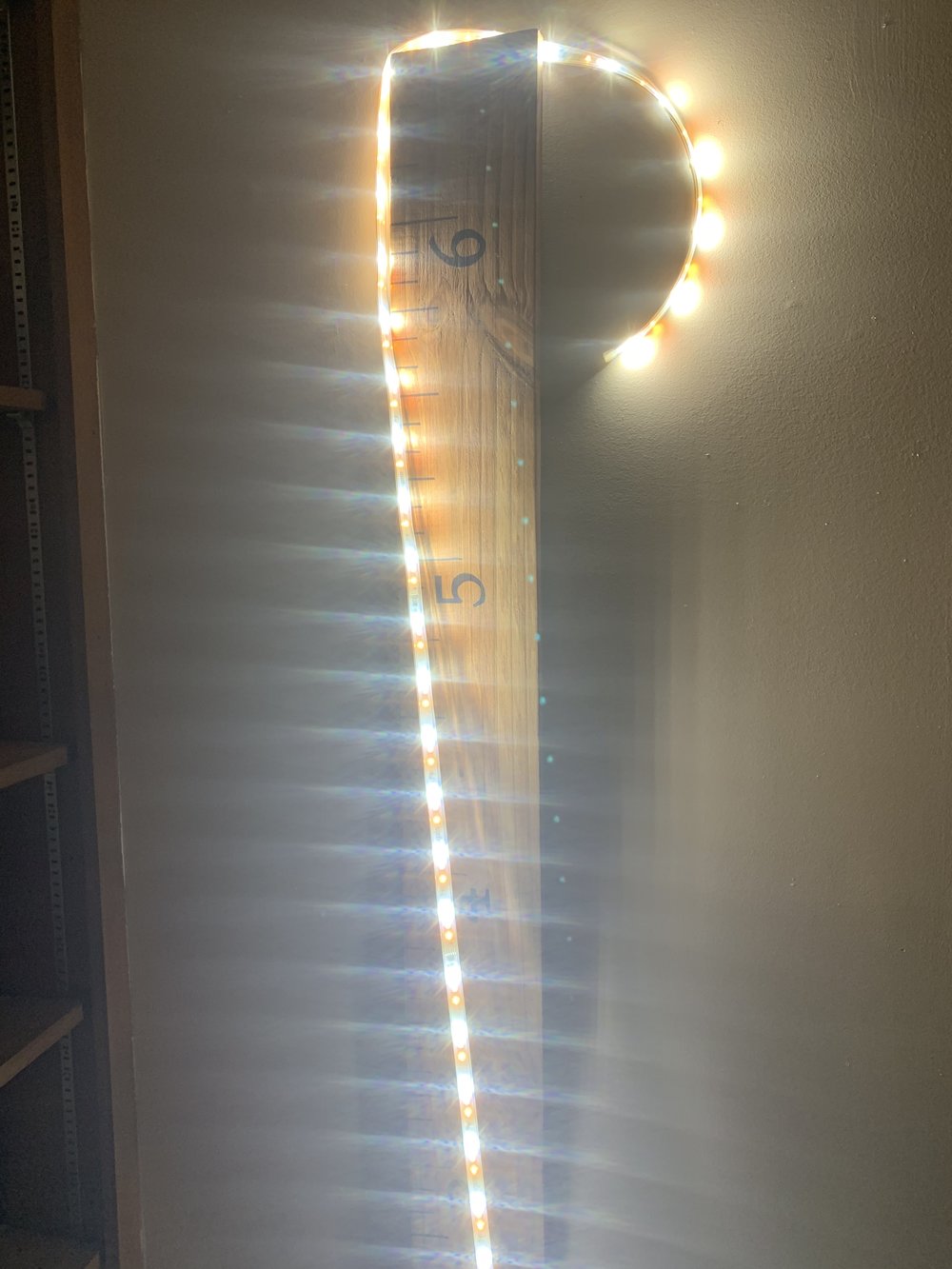 The 6.6-foot Eve products can be used as one long lighting strip. Or you can cut it into one-foot strips to adorn, for example, picture frames and cabinets. You can really go crazy, order several, and line your stairway or a ceiling — though you can only "daisy chain" 32.8 feet of Eve Light Strips. Just note that once you cut it, it's cut forever. You can't reattach or extend a strip.
The Light Strip adheres to objects by adhesive tape. You remove the back of the tape to attach. Thankfully, the tape can be removed from an object without leaving residual stickiness.
<!— code from sekindo - Appleworld.today In-Article - outstream —>

<!— code from sekindo —>
There are other light strips available, but none is as bright at Eve's product. As mentioned, while it makes great eye candy, it provides enough light for practical uses. The best example is the use of the Eve Light Strip to add "runway lighting" to a stair case. This can help prevent tumbles when heading downstairs in the night.
I do wish I could set the Eve Light Strip to dim or brighten gradually. This would make a great wake-up device for my wife, who needs lots of stimuli to get out of bed in the morning.
Also, each Eve Light Strip can only put out one color at a time. It would be more fun if each strip could produce a different color. Plus, with a price of approximately $12 per foot, the Eve Light Strip is a pricey lighting solution.
But if you've got the money, it's a lot of fun. For example, reset colors are included with the Eve Light Strip, but you can also create your own using the Eve app.
(Note that using the Eve Light Strip automatically and away from home requires a HomePod, an Apple TV with tvOS 11 or later, or an iPad with iOS 11 or later set up as a home hub.)
Apple World Today Rating (out of 5 stars): ★★★★