On a regular basis, Apple World Today posts a list of notable new apps or app updates that have been released. They may not necessarily be new, but they're popular and deserve mention. Here are this week's picks.
macOS Apps/Updates
AppYogi Software has launched Zippr, a RAR and Zip Tool on the Mac App Store.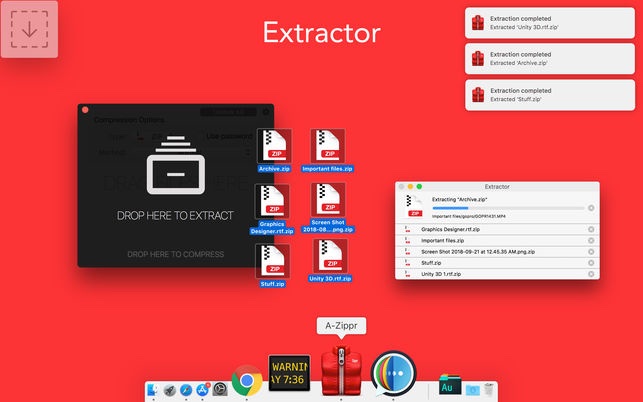 It's a file archiver and unarchiver that allows you to create and extract all kinds of archives. The app supports all the popular archive types and also some of the rare one, such as TAR, 7z, MACBIN, LZip, Z01, RAR, 7Z, LJA, BZ2, ISO, XZ, and Gzip and more.
Zippr is free, but does tout in-app purchases. It requires macOS 10.10 or higher.
Aquarius Computer has rolled out TurnTable 3.2, a feature update to their music player for macOS.
Designed as a replacement for iTunes, the app displays your music in grids of artists or, if you wish, nothing but albums displayed with their art. Tracks are displayed in a simpler utilitarian jukebox interface. Version 3.2 sports a new user interface, a new Visual Tracks view, and more.
TurnTable 3.2 requires macOS 10.13 or later. It costs $4.99 and is available worldwide exclusively through the Mac App Store.
<!— code from sekindo - Appleworld.today In-Article - outstream —>

<!— code from sekindo —>
Ecleti has updated Mac Restart to version 2.2. The app allows you to implement a "soft restart" or "hard restart" to your Mac in case of problems. Version 2.2 has bug fixes and is optimized to work with macOS Mojave.
Mac Restart requires macOS 10.10 or higher. It costs $10 and is available at the Ecleti website and the Mac App Store.
Red Giant has announced Universe 3.0, an update to its video effects and transitions plug-ins for motion graphics artists and editors. The upgrade sports a new Universe Dashboard, a dockable control board for Adobe Premiere Pro, and Adobe After Effects designed to make it simple to add effects and presets.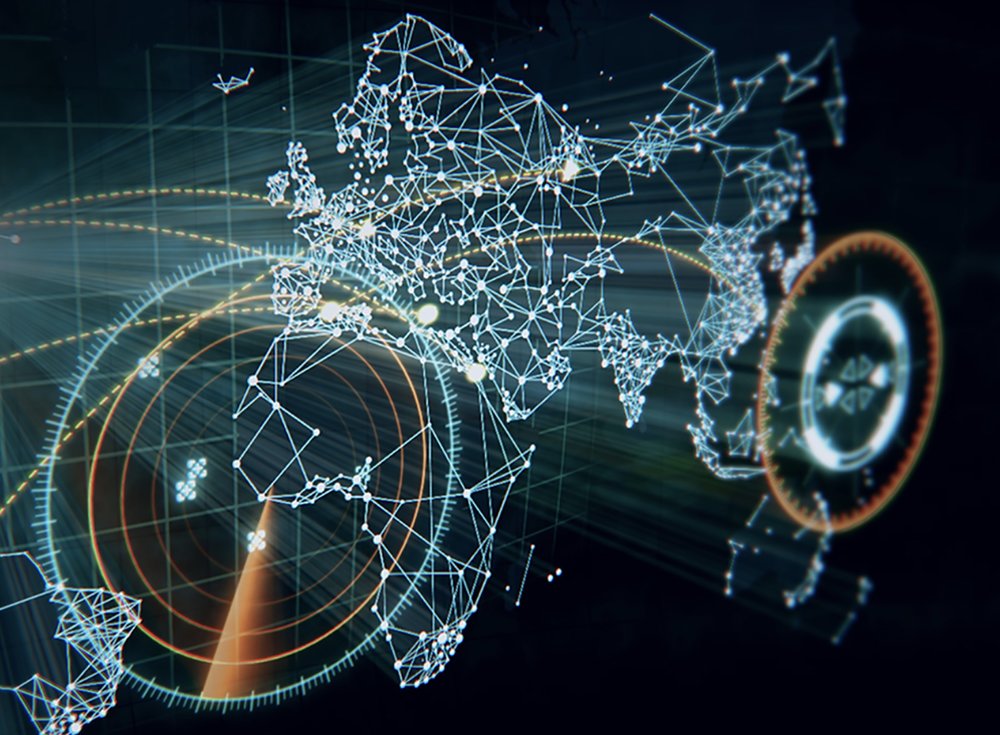 Five new, customizable text generation effects give users even more ways to add a unique flair or specific look to their work. Red Giant Universe 3.0 also features over 75 tools supported across eight host-applications.
Red Giant Universe is based on annual subscription pricing of $199 ($99 for academic users) or $30 monthly. A demo is available for download. On the Mac platform, Universe 3.0 requires macOS 10.11 or higher.
Corel has introduced CorelCAD 2019, the latest version of its software for 2D drawing, 3D modeling, and 3D printing. Available for Mac and Windows, the upgrade touts new 3D modeling commands and enhanced drafting tools.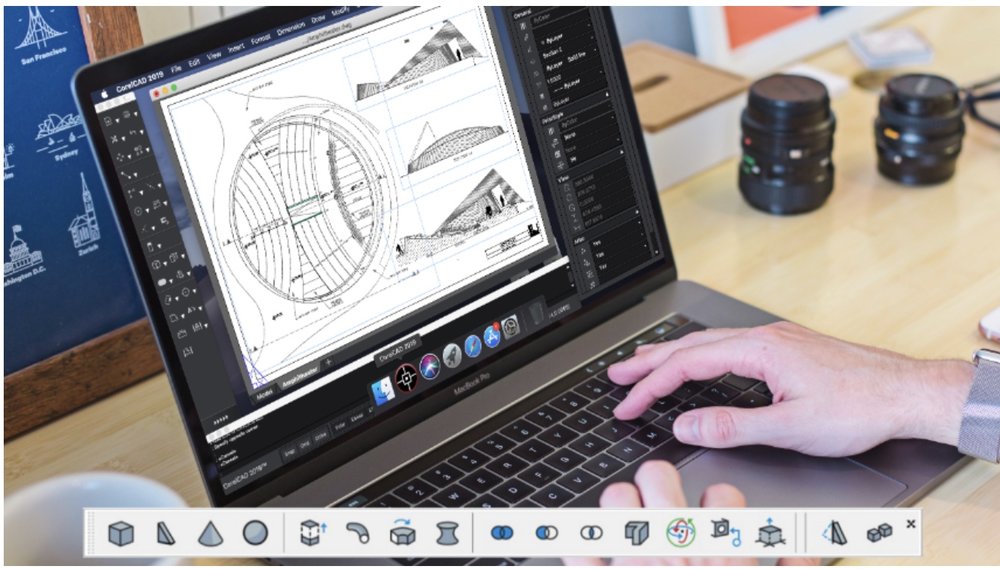 Thanks to new features including Push and Pull and Layers Manager functionality, technical designers can dramatically streamline their workflow, according to Klaus Vossen, senior product manager, Technical Graphics at Corel. Plus, users can work with the latest AutoCAD .DWG files and boost collaboration with new support for .STL files.
CorelCAD 2019 costs $699 for the full version and $199 for upgrades from previous versions. It's offered via subscription from the Mac App Store. Monthly subscriptions are priced at $34.99 and an annual subscription is available for the equivalent of $25 per month.
ProtectStar has released Camera Guard Mac 3, an upgrade to their security software solution created to protect any Mac's webcam and microphone against access by hackers, spies, or malware.
The new version brings improved protection against unauthorized access to the Mac's webcam and mic hardware, protection against Mac ransomware. Plus, it now offers users of shared Macs to pin protect any app on their computer.
Camera Guard Mac 3 Professional is $19.90 and includes 12-months of updates/upgrades and technical support by ProtectStar. A Care Plan option is also available for $49 and includes three years of updates/upgrades and "premium" technical support.
Boinx Software has announced Version 4.6 of mimoLive, its live video production software mimoLive.
The upgrade adds two new layers (ZoomOut and Zoom To Window) for an extended picture-in-picture experience. The playback of video clips can now be trimmed by changing the IN and OUT points without additional rendering. Working with text is improved with the new option to add outlines to static text, subtitles, lower thirds and annotation layers.
The lower third layer is capable of play/pause a custom animated background movie, e.g for the duration of a text presentation.To support latest hardware, the new NDI 3.8 is now fully integrated.
mimoLive 4.6 requires macOS 10.11 or higher It's available to all current mimoLive licensees for download from the Boinx website . For details on pricing and longer term licenses, go to https://boinx.com/mimolive/buy .
iOS Apps/Updates