The morons who create phishing emails wasted no time in sending out one targeting iCloud users at 12:01 AM ET. Fortunately, the folks who created it don't know how to spell and they use atrocious grammar, so it was easy to spot.
Allegedly from Apple with a sender name of "Apple Report", this rotting piece of phish has a subject of "[MSM] TN: Your Account has beens temporality (locked) for security reason!. [Case: #vuchlq]".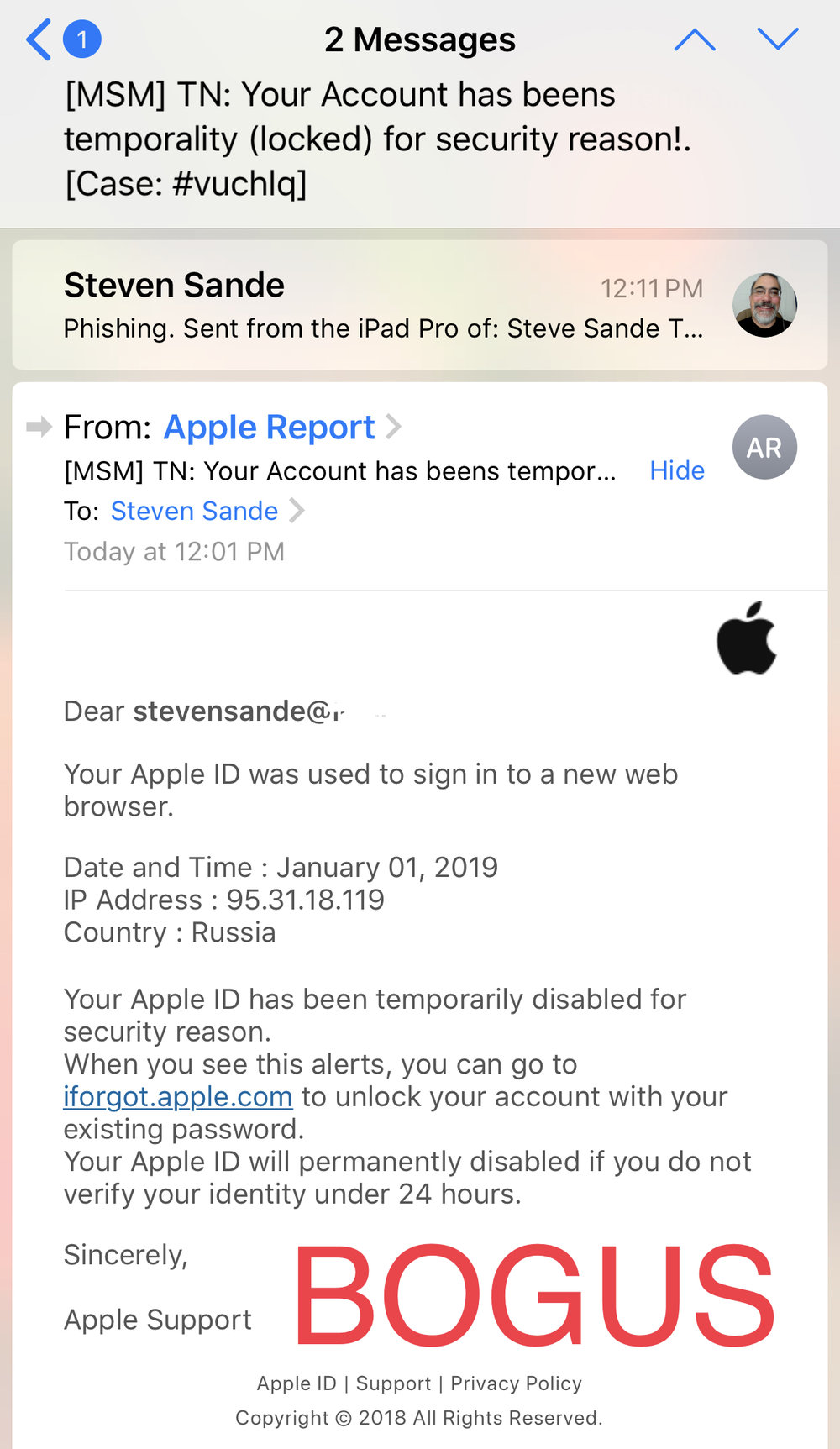 It then goes on to list a dire – and totally bogus – consequence of not logging in on a fake "Iforgot" website. Don't tap that link, as it actually takes you to a site hosted on blogspot.com.
Let's shut this one down! Any time you receive a suspicious phishing email that asks you to sign in on iCloud or any other service while promising that your account will be shut down otherwise, forward it to reportphishing@apple.com.