Good news for the Apple Watch and Apple AirPods: global shipments of wearable devices are forecast to reach 125.3 million units in 2018, up 8.5% from 2017, according to the International Data Corporation (IDC) Worldwide Quarterly Wearable Device Tracker.
Among the smart wearable operating systems, Apple's watchOS will remain in the lead although its share will decline from 44.4% in 2018 to 35.8% in 2022 as other platforms gain traction, predicts IDC. The Sellers Research Group (that's me) disagrees and predicts that watchOS will have 49% market share in 2022.
The growing popularity of smartwatches and greater wearables adoption in emerging markets will combine to produce a five-year compound annual growth rate (CAGR) of 11.0% with shipments jumping to 189.9 million units in 2022, according to IDC.
"The transition from basic wearables to smart wearables will continue over the next five years as the two approach parity in terms of market share by 2022," says Jitesh Ubrani, senior research analyst for IDC's Mobile Device Trackers. "The rise of smart wearables will not just be in mature markets, but also from emerging markets in Asia/Pacific and elsewhere. Japan will play an equally important role as they consume more than one third of all smart wearables."
IDC thinks the second largest OS is expected to be Android with 22.4% share in 2022. Android shouldn't be confused with WearOS, as the open-source platform offers vendors an opportunity to customize the wearables' experience while creating differentiation.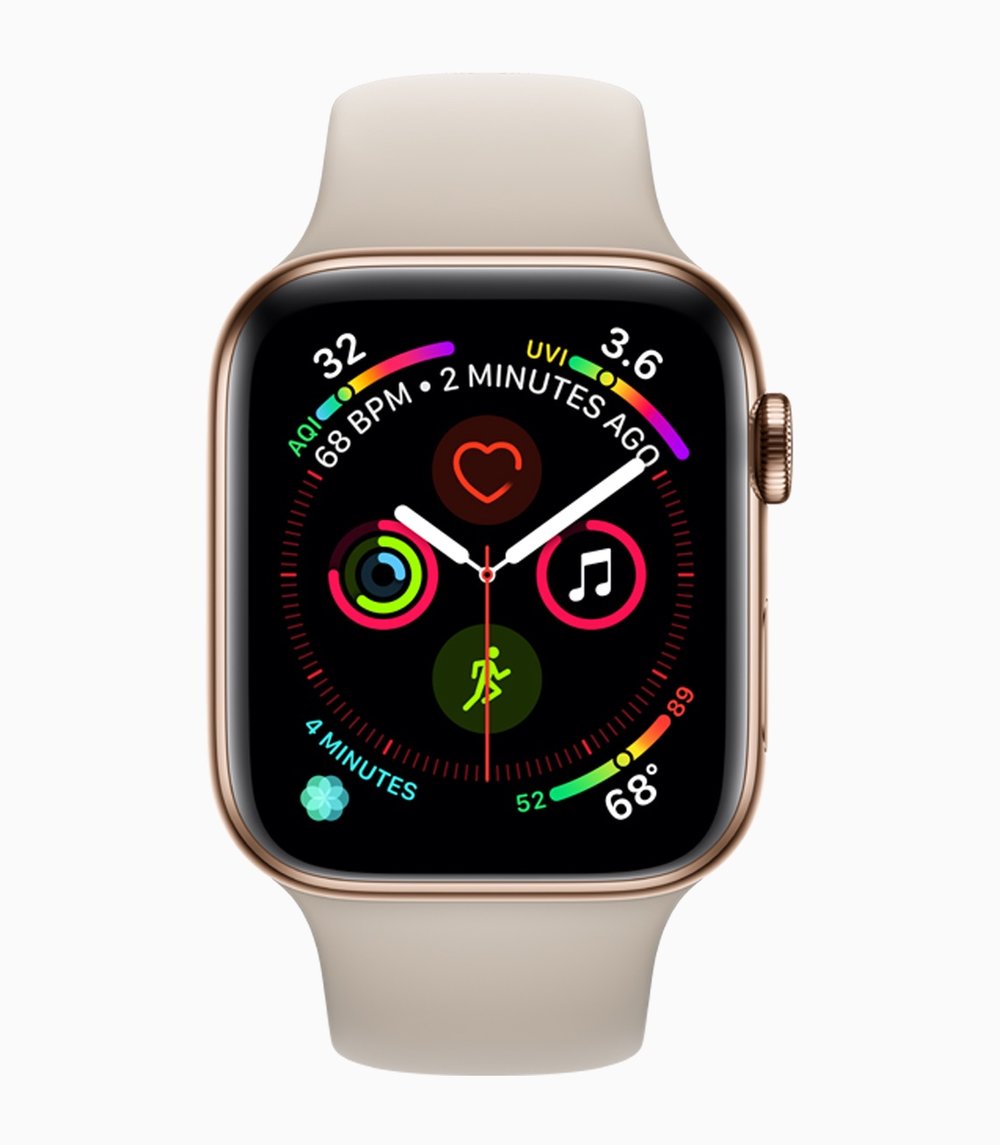 With Google's service being banned from China, many local brands have adopted this strategy and IDC anticipates the proliferation of these devices to continue in many neighboring countries as well. Behind watchOS and Android, WearOS will capture 19.8% share in 2022 as additional vendors begin to offer products and as the platform catches up to competitors in terms of features. The remainder of the smart wearables landscape will be comprised of smaller platforms and vendors although IDC anticipates Samsung, Fitbit, and Garmin to dominate with their proprietary platforms.
<!— code from sekindo - Appleworld.today In-Article - outstream —>

<!— code from sekindo —>
"Expect smartwatch operating systems to evolve along several vectors in the coming years," says Ramon T. Llamas, research director for IDC's Wearables team. "First, smartwatches will focus on convenience by proactively providing glanceable and actionable information to the user. Second, smartwatches will provide new means of communication between users, and this is where cellular connectivity will play a significant role in its development. Third, smartwatch operating systems will emphasize connection, not only between users but between wearers and other smart devices and systems. Finally, expect further developments focusing on health with the smartwatch playing a critical role in tracking your health goals and detecting potential ailments."
Watches are forecast to reach 72.8 million units in 2018 with smartwatches accounting for roughly two thirds of the total volume. Total watch shipments are expected by IDC to reach 120.2 million by 2022 with a CAGR of 13.3%. Outside of smartwatches, hybrid watches and some basic kids' watches will also continue to ship in large volumes although growth for these types of devices will remain relatively flat throughout the forecast period.
Earwear (which includes AirPods), accounting for less than 2% of the market in 2018, is on track to capture 6.8% share in 2022, forecasts IDC. Growth in this category is largely attributed to the disappearance of the traditional headphone jack on modern computing devices. Additionally, an increasing number of vendors are including biometric tracking into wireless headphones which will further help this category.