On a regular basis, Apple World Today posts a list of notable new apps or app updates that have been released. They may not necessarily be new, but they're popular and deserve mention. Here are this week's picks.
iOS Apps/Updates
Magnin & Associates has launched Radio Control Challenge 1.0 for iOS and tvOS It costs $2.99.
The game allows you to "relive the thrill of operating radio control vehicles, like RC Cars, RC Jet Skis, RC Monster Trucks, RC Helicopters, and even hit targets with a RC Tank." Players can race solo or up against three other players. Players can optionally shares their accomplishments via social media, email, or instant messaging.
macOS Apps/Updates
Thing Trunk has unleashed Book of Demons 1.0, a deck-building, paper craft "hack and slash" game for macOS and Windows.
It's a single-player, dark fantasy set in a paper world, where players fight the Archdemon's army of darkness. Wield magic cards instead of weapons and slay the armies of darkness in the dungeons below the Old Cathedral. Save the terror-stricken Paperverse from the clutches of the Archdemon himself.

To celebrate the launch, Thing Trunk will be selling Book of Demons at 20% off the regular price during the launch week. Also available, for the first time, is the Collector's Content DLC which includes a 70-page digital PDF art book, the full Original Book of Demons Soundtrack, 18 thematic 4K wallpapers, and a digital poster. The launch week sale, the DLC and a free demo are available on Steam.
Cisdem has updated AppCrypt for Mac, an app that gives users the ability to password protect their apps, to version 4.0.
The utility can password protect iPhoto, iTunes, Contacts, Facebook or any other applications on your Mac. To use it, you set a password and add the apps to the lock list. No one can access the protected apps unless they have the correct password. Version 4.0 supports auto update. It also allows you to prevent the program from being forced to close and backup the data to prevent data deletion.
<!— code from sekindo - Appleworld.today In-Article - outstream —>

<!— code from sekindo —>
AppCrypt is available now at the Cisdem website. A single license of AppCrypt costs $29.99. A license for two Macs costs $44.99 and one for five is $39.99. A demo is available for download. It requires macOS 10.10 or later.
Roberto Panetta has updated his International Space Station app for the Mac to version 2.1. It shows the exact position of the space station over the earth and lets you see it with your naked eye.
Able2Extract PDF Converter from Investintech.com has been revved to version 14. The update allows you to: sign PDFs with electronic and digital signatures; verify the authenticity of PDFs that have digital signatures; and boost PDF to Excel conversion with artificial technology
Able2Extract PDF Converter is a cross-platform PDF Converter that runs on Mac, Windows, and Linux systems. With Able2Extract, you can: export or convert PDF data to editable Excel spreadsheets; get customizable conversion output; have Scanned PDF to Excel conversions; and convert PDF to Word, PowerPoint, Publisher, AutoCad, and more.
You can convert PDF to .doc, .docx, .odt, .or .rtf formats. Layout, graphics, formatting, and text are preserved and kept intact. To download a demo, go here. Registration is $149.95.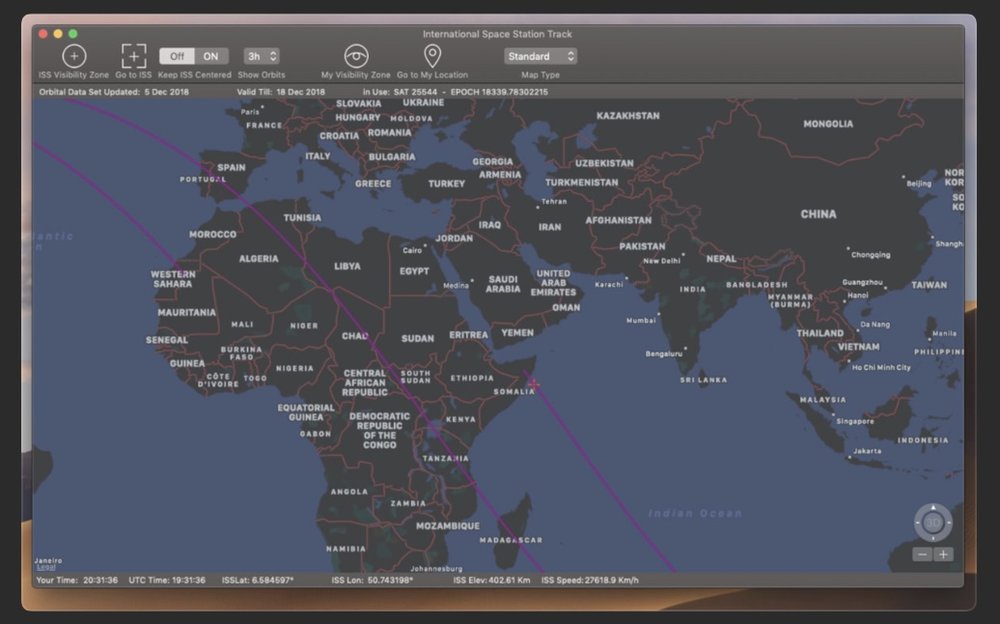 Version 2.1 is optimized for macOS Mojave. It also contains some minor bug fixes.
International Space Station requires macOS 10.11 or higher. It costs $6.99 and is available at the Mac App Store.
DEVONtechnologies has released DEVONthink 2.11, a feature update to its smart document and information manager for macOS.
DEVONthink saves all your documents, keeps them organized, and recalls them when you need them. The latest version offers push notifications for faster synchronization, support for JSON news feeds, and improved drag 'n drop with other applications. All four editions also receive additional improvements and bug fixes.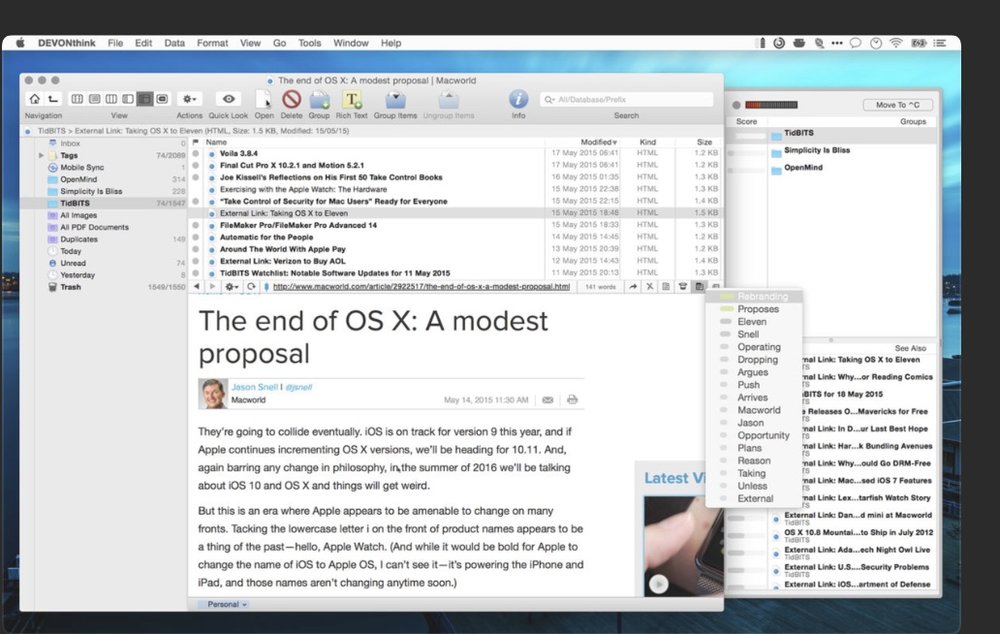 All editions of DEVONthink and DEVONnote for the Mac can be downloaded from www.devontechnologies.com and be test-driven for free before they need to be licensed. DEVONthink Personal as well as all editions of DEVONagent are also available in the App Store; DEVONthink can be purchased in bundles with DEVONagent for attractive bundle prices in DEVONtechnologies' online shop. DEVONthink To Go for iOS is available through the iOS App Store.